Child media safety news and parenting tips to help parents encourage safe and responsible use of media including the internet, television and video games.  Research information and guidelines from child media and professional organizations are provided and well as recommendations for parental control devices.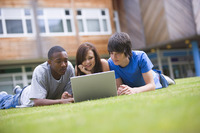 Internet Safety for Chilldren & Teens – What Parents Should Know  Are you the parent of a child who uses the internet or the parent of a child who will start using the internet soon?  If you are, you should know that the internet is a great way to stay up-to-date on the news, do research for school projects, and communicate with friends, but it can also be very dangerous.  As a parent, it is your responsibility to make sure that your child stays safe online.  Unfortunately, for this to happen you must know your way around a computer and the internet.  Do you?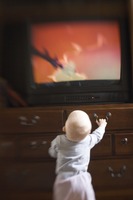 Television and Children  Why and to what extent should parents control their children's TV watching? There is certainly nothing inherently wrong with TV. The problem is how much television a child watches and what effect it has on his life. Research has shown that as the amount of time spent watching TV goes up, the amount of time devoted not only to homework and study but other important aspects of life such as social development and physical activities decreases.
Television is bound to have it tremendous impact on a child, both in terms of how many hours a week he watches TV and of what he sees. When a parent is concerned about the effects of television, he should consider a number of things: what TV offers the child in terms of information and knowledge, how many hours a week a youngster his age should watch television, the impact of violence and sex, and the influence of commercials.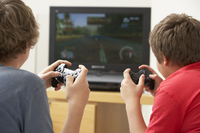 Video Games and Children  Since video games were first introduced in the 1970s they have become a popular pastime for children and teens as well as quite a few adults. Parents should consider two basic issues when providing guidance to their children and teens regarding the use of video games. (1) Parents should be aware of the content of the games and question whether it is appropriate for the age and developmental level of their child. (2) Parents should monitor how much time their children spend playing video games as well as other activities. It is true that you can have "too much of a good thing."
[Click Here For Additional Articles]
Feature Article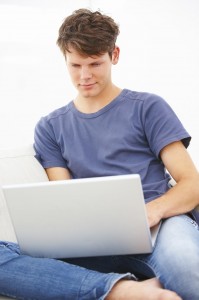 Video Game Addiction, Obsession, or Habit:  How Much is Too Much  I am often asked some variant of this question, and a few of my recent cases have stimulated me to explore more evidence-based answers to improve the quality of my response. As it turns out, many have written fairly extensively on the subject of how much video gaming is too much.  It has been proposed that two to three hours per day of playing the games is now an average amount of time for the average adolescent to play video games or spend time on the computer (APA Task Force, 2008).  More —->