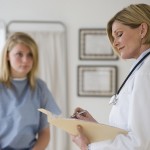 When you were young, you may have heard the terrible things teens say to each other when they have acne. You know the ìpizza faceî comments and the poor self-image that goes with it. You want to spare your teen from being called the same names. Try these ways to control acne in your teen and they may not have to hear them at all.
In the past, people thought acne was caused by eating too much fried food or chocolate. Nothing could be further from the truth. Acne is caused, plain and simple, from clogged oil glands. Whatís clogging them? Normally itís a mixture of dead skin cells, extra oil, hair follicles, and possibly bacteria.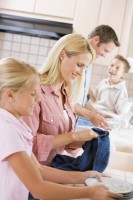 Chores can help develop a sense of responsibility and self worth in your child. It should be understood by all family members they are expected and necessary to a household running successfully and efficiently. They can help create a sense of unity and family and is a great place for your child to learn about teamwork. Parents should take special care to handle the delegation of chores to children so they don't become a source of frustration or create arguments.
Allow your child to have an active say in the delegation of chores. Give them choices. We all have household chores that we don't like to do, but if it's a chore the child enjoys doing then there's less likelihood it will create a battle in the end. The child will most likely appreciate having the chance to be heard and having a choice.
It's imperative that you set parameters early on for the successful completion of a chore. They may not perform up to snuff when they first start performing the chore, but show them where improvement is needed and praise them for a strong effort. Also make sure the child understands there will be repercussions if they only put forth a minimal effort. Ensure the child understands the need for the chore's effective and efficient completion. Set consequences for substandard completion as a team. Make sure they see that if they don't perform their chores, it affects the other members of the team. Spouses must work together and be a strong example for their children by completing their own chores each day. And don't allow a child to undermine your authority by battling with you over a designated chore. Stand your ground and don't give in, and emphasize the consequence and negative effect an uncompleted chore has on the family.
And keep an open mind when a child wants to discuss their thoughts or express their opinions about chores. Make sure the conversation stays positive and on target.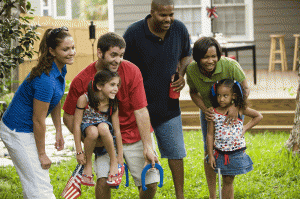 If you're planning a party to celebrate the end of summer, you may be looking for outdoor activity games to play for Labor Day weekend. The following list of activities may be what you're looking for or may spark other ideas of your own.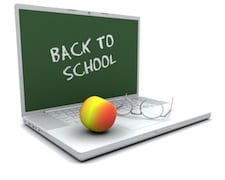 Maybe last year, you got a little tired of books and papers all over the place. And perhaps the kids weren't getting their homework done before bedtime. Was studying getting done? Did everyone make their appointments and scheduled extracurricular activities? Were your kids prepared for the first day of school last year?
Chances are, you can see room for improvement in your preparation and organization for the school year…and your kids probably agree. Here are some tips for preparing and organizing for back to school that may help.
Get Ahead of the Game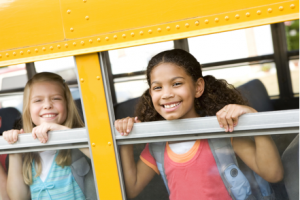 Before you know it the school bells will be ringing and it will be time for children to head back to school. If you're wondering about how to get a good routine going, consider the following ideas to help you create your own. Once you have a routine in place, the chance your family will be able to start the new school year on a bright and less harried note will be increased.
Don't wait too long to set up your back to school routine. The longer you wait to get the children into the habit of going to bed at a set bedtime, the harder time your children will have getting up for school in the morning. Of course, if you can help your children get into the routine of going to bed earlier, choosing their clothes for the next day and being sure everything is in their book bag the day will start much better.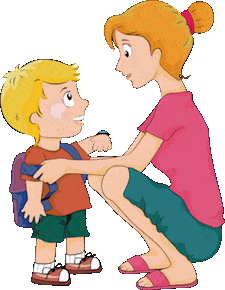 Your child is growing up! He or she is getting to be that age when it's time to start kindergarten. What can you do to help prepare your child for kindergarten? Here are some tips to help you out.
Read!
All kinds of sources agree that reading aloud to your child is very important for preparing them – not only for reading on their own, but also for school in general. Old-fashioned nursery rhymes have been shown to be helpful in teaching children about language, phonics, and rhyming. So go to the library and stock up on some age-appropriate books and get to reading together!
Clay Letters
Play with clay and show your child how to form letters out of clay. If you like, start with a word he really likes, such as his own name or the name of a favorite pet or toy. This hands-on, tactile activity helps reinforce the concept of forming letters with the hands, and may help prepare your child for handwriting.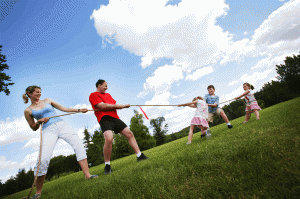 As a parent, you want your children to be active and have fun during the months they're off of school. You probably don't want them stuck in front of a television or computer screen for three months. These fun summer outdoor games for children may encourage your child to get outside and have fun rather than staying inside for summer vacation.
Think back to when you were a child. Most likely you spent a good part of your summer playing outside with your siblings. Or you played with neighborhood children who were also out of school. What games did you play? Chances are your children will like them, too.
Summer temperatures are normally hot, so your children will want to cool off. Rather than letting them sit inside in the air conditioning, tell them about backyard water games you played as a child. Fill some water balloons and plan to have a good, old-fashioned water balloon fight! Make sure your children know not to throw the balloons at the head or face since injuries can occur. They'll also want to pick up the pieces of the balloons after the balloon fight is over.
Ask some friends or neighbors over and have races using a filled water balloon. There are a number of ways to have a relay race. You can have two players on each team place a filled balloon in between their heads and have them try to reach the other side of a field. You can also have everyone put a water balloon between their knees and try to get to the finish line without busting their balloon.
Teach the children to play hopscotch. If you can't remember the rules, they can be found online on a number of websites. Use chalk to create a hopscotch board on the sidewalk or driveway of your home. Give a stone to each child and tell them to get hopping.
Play Capture the Flag. Separate the children into two teams. Give each team a different-colored bandana which is hung at their "home base,î which is at two different ends of a field or yard. You'll also want to have two areas set aside for "jails" – one for each team. While the teams are trying to capture the flag and members are tagged, they'll be placed in the jail. Any member who can reach the jail without being tagged will be able to free their team members. The team who captures the others' flag first wins.
You may want to teach your children to have an egg and spoon race. Give each child a raw egg and a spoon. Create a race course and tell them they'll have to go from where they start around a particular landmark, and then return to their starting place. Put the egg in the spoon and send them off.
If they drop their egg and it doesn't break, they can pick it up and keep going. However, if the egg breaks they're out of the race. Be sure to remind the children they can't use their free hand to hold the egg on the spoon. Whoever goes through the race from point A to point B and back to point A without breaking their egg is the winner.
You know it's possible for your children to have fun without electronics – you did it. Use some of these fun summer outdoor games for children to get them outside and in the fresh air. They're sure to have fun if they give the games a try.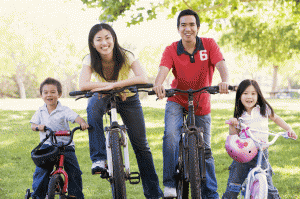 Although you may not be able to afford a summer vacation this year, there are no-cost, fun summer activities for the whole family. Here are a few ideas.
Pick a tree in your back yard and lay down a blanket. Have some lemonade and cookies, and read the books you've checked out from the library. Take turns reading. Invite friends and their kids to join you. Make it a weekly event.
If your kids love pirates, make a treasure box with your kids. Have them scout around the back yard or beach for rocks or sea shells or any item they think would be cool to include. Have the kids make a treasure map and include some information on pirates found on the internet. Add some coins, and make a pirate's flag with black fabric. Have the kids add their own symbols to it. Then the kids can bury it in the back yard or keep it on hand and add to it each year.
Gardening is another no-cost fun summer activity for kids. Have your kids plant their own flower garden. Talk about each flower; how it grows, how much room it needs, and then give the kids a title, such as Director of Water Resource (this would be for one kid to oversee the watering of the plants); or Director of Roots and Shoots (this would be for another kid to oversee the weeding), etc. Also, give your kids some watermelon seeds to plant. You never know what may crop up.
Why not have your family start a scrapbook on a favorite sports team or even choose a rookie and follow his career. The scrapbook could contain photos with captions, newspaper clippings, and sports items you may already own. Make it a family tradition. Each member can contribute to the scrapbook. Perhaps mom and dad have some stories that they may want to include in the scrapbook as well.
No-cost, fun summer activities for the whole family can be achieved with a little imagination and a lot of creativity.
If you've ever been stung by a bee, you know it can be painful, right? The summer is the perfect time for these and other insects to find a way to attack your body. Let's face it; any kind of insect bite can be an awful experience, both for adults and children. Here are some summer safety tips for avoiding, and treating insect bites:
To avoid insect bites, purchase DEET. Most over-the-counter repellents now contain DEET, and are safe to use on children as young as 2 months old, as well as adults. Stay away from open beverages that contain sweetener. Sweetened beverages, like soda and juice, attract stinging insects. Standing water are breeding grounds for mosquitoes. Empty, or cover the pool at the end of the day, and don't leave any potted plants outside that may contain standing water. Always wear shoes, and dress in long pants, and a lightweight, long-sleeved shirt to cover skin. Also, wear light-colored clothing. When outdoors, particularly at night, you can purchase Citronella candles, and place them on the patio tables.
The first thing to do when stung by a bee or wasp, is to look at the spot where you were bitten, to determine if there's any stinger remaining. If there is, use a firm object, like a credit card to sweep across the area, and pull out the stinger. Don't squeeze or pinch the skin to remove the stinger. This will cause additional venom to be released into the bite. Use soap and water to clean the area of the sting. Treat any reaction by applying a cool compress, or ice. To relieve the redness and pain, adding hydrocortisone to the affected area will help. If you develop a severe allergic reaction, such as difficulty breathing or swallowing, call 911 and seek emergency care immediately.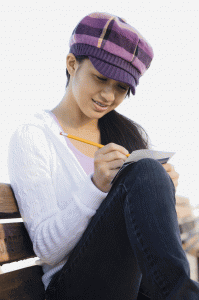 Writing/journaling is a fun activity students participate in every day in school. This can be extended to include a fun summer idea for kids as well.
Kids love having a nice book with a cover in their favorite color. It gives them a sense of privacy, self-worth, and identification. While on summer vacation, writing in a journal about their trip to the beach, or the museum they visited, or family trips is one way in which they can utilize the book and continue their writing skills.
It is also an outlet for any frustration they may have and it channels it in a positive way. In fact, some kids may have pen pals and write to each other all summer. Kids like to have their own private things; a journal is one of them. It not only reinforces their creativity, but increases their vocabulary and sentence usage. If you are planning a trip by car, they can take the journal along and write about the places they've been and the people they've met along the way. They can also use the journal to post thoughts on books they've read. For a kid, a journal is the vehicle wherein they can express their thoughts, ideas and feelings.
Writing and language are directly related. By using a journal, they not only improve their speech, but their reading as well. They are using their creativity without having to worry about being graded. It's their journal to write whatever they choose, and this is a fun way for them to create something that is theirs alone.
Writing/journaling as a fun summer idea for kids should be reinforced. Perhaps you have been keeping a journal. Share some of your stories with your kids, and in this way they too will want to begin their own type of journal and add as an activity every summer. Who knows, there may be a potential writer in your family.