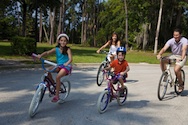 It can be fun to get into shape over the summer. Some say it's easier because the weather just seems to coax everyone outdoors and into fun activities. If you want to shape up your family this summer, here are some ideas.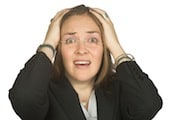 Everyone has a "moment" now and then – we raise our voices, or respond to someone or something more angrily than we'd like. It happens to just about all of us from time to time.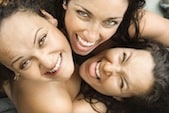 Who doesn't want to experience more joy in this life? Sometimes it feels like there just isn't anything to be joyful about. Or maybe you can't remember the last time you were really happy.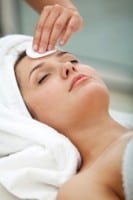 Parties aren't just for little girls! Grown-up women like to have parties, too. It might look a little different than the college scene, but that doesn't mean it's not fun.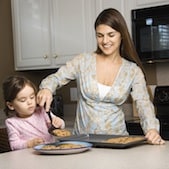 Holidays, weekend sleep-overs or family night, kitchens are often the place to congregate, especially for kids. Not only do they come to eat, many want to help with whatever you are doing.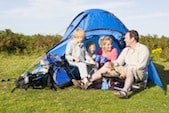 Does your family enjoy camping? Many consider summertime camping to be a requirement for the summer months. They know summertime camping equals summertime fun.
If your family hasn't gone camping in recent years, you may want to think about the following when you make plans: Where to go, what to take, safety concerns, costs and what to do about weather.
Where to go: There are so many places you can choose to go camping. National and State Parks offer different types of camping based on your family's interests. Do you want all the amenities? Check out a cabin. Do you want to 'rough it'? Most parks will also offer primitive camping. You can also contact your local Chamber of Commerce or the internet to see where other camping is available in your area.
What to take: What you decide to take camping will depend upon where you end up going. If you are going to a campground that has full hook-ups for electricity and water, you may already have everything you need in a camper. If you are going somewhere that only allows a tent, you will need a tarp, tent, sleeping bags, blankets, pillow, clothing, food for the entire trip and a first aid kit. You may also find prepared packing lists online that will help you ensure you have everything you need.
Safety concerns: Whenever you take a camping trip, it is important to carry a well-stocked first aid kit. You will want to have poison ivy medicine and plenty of water as well. Think about where you will be camping. How close are you to the nearest hospital should it be needed? How soon can you get help if it is warranted?
Costs: Costs will also depend upon where you decide to camp. National Parks can cost as little as $10 per day, but they can also cost more depending upon the facilities you choose. Similarly, state parks will have varying prices depending upon which state you live in and which park you choose.
Weather concerns: Keep an eye on what the weather is expected to be as you prepare for your camping trip. You will also want to listen to the radio for weather reports on your way to your designated campground. Plan to set up early enough so you can see where shelters are in case the weather changes unexpectedly. You will also want to make alternative arrangements if you think the weather may be a problem.
One thing to consider, especially if cost is a concern and you are unsure how your children will react to camping is to plan a backyard camping trip. This will allow you to have everything you need, especially a readily accessible bathroom, within easy reach. If the children get too scared sleeping "away from home," their own bed is close by.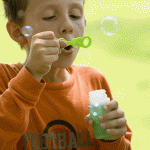 Summer is about half over. Does it seem like along way until it is time for school to start? After the first couple of weeks, however, the kids may become bored. Here are ways to avoid boredom while school's out for the summer:
No kid can resist a trip to the zoo. Spending a day there is not only fun, but can also be educational. An alternative to the zoo may be petting farms in your area. Kids have the opportunity to get up close and personal with the animals, as well as, feed and pet them.
A trip to the Museum of Natural History is another day well spent. Kids love dinosaurs, and you can spend a wonderful afternoon browsing all of the ancient exhibits. While you're there, propose a treasure hunt by going to the gift shop, and picking out several postcards of the exhibits. Then have the kids try to find each one.
What kid doesn't love spending a day at the mall? Plan on an all day trip to your local mall, followed by lunch. The kids can browse to their heart's desire. Bring extra cash – they are sure to want to buy just about everything!
How about building a birdhouse for the backyard? Your kids can design it, paint it, and even put their initials on it. It's a wonderful way to get them involved in nature, and the environment.
Perhaps you've planned a camping trip. This is a great time for the entire family to get away from it all, and bond.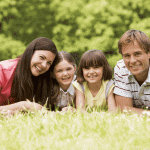 Not only is it relaxing for you, but also the kids will be able to swim and fish; and the family can sit around the campfire at night toasting marshmallows, and telling ghost stories.
Reading and writing can also break the boredom. Visit your local library, and have your kids choose books to read. They can also start a journal entitled, "What I Did on My Summer Vacation." They can include pictures, or just simply write all about the fun things they did, or experiences they had over the summer.
While these are some of the ways to avoid boredom while school's out for the summer, certainly there are many more ideas that the entire family can come up with to keep summer fun, exciting, and memorable. Keep in mind, the next time your kid says he or she is bored, to provide options – then leave it to them to come up with solutions.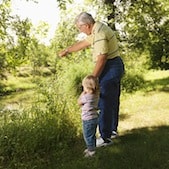 How many times has someone told you to "take a hike"? Chances are they weren't concerned with your health. When it comes to trying to get healthy and spending time together as a family, going for a hike is a great option. Here are some ways you can turn a hike into more than a walk.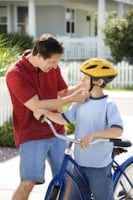 What are some outdoor activities your children can plan with Dad? Consider the following ideas.
Camping – This is one great activity for children to enjoy with their fathers or other significant men in their lives. Does it mean you have to pack up a car, drive a long distance and find a secluded campground spot to enjoy camping? Absolutely not! If a long drive and spending a whole week camping isn't possible, why not pitch a tent in the back yard? The important thing isn't where you camp or for how long; the important thing is that children and the important men in their lives share the time together.
Fishing – What man doesn't enjoy throwing a line in the water and seeing what he can catch? If the men in your children's lives, or even some women, want to spend a quality day with the children, make plans to go fishing. You don't have to spend a lot of money on expensive fishing tackle. If money is an issue, you may be able to fish with a cane pole without a license and children do not require a fishing license. Of course, you will want to confirm your own county or state fishing license.
Swimming – Perhaps fishing isn't possible because the children are queasy touching fish or worms. You can still enjoy a fun time near the water by heading to the local pool or lake where swimming is allowed. Be prepared with sunscreen to keep everyone from becoming sun burned.
Hiking – Hiking through the woods is a wonderful activity for dads and children to plan for during Father's Day weekend or any time during the summer. Find a local forest preserve with hiking trails. Pull together a backpack with snacks, water, sunscreen, a mini first aid kit and jackets. Let someone know what the plans are and when you intend to return home. It would also be a good idea to charge your cell phone before you leave and to check in periodically.
Cooking out – You know Dad is the king of the grill! Celebrate by planning a cook out, and if he will allow it, let him take the day off. Even if Dad does decide to man the grill, make sure everything else is already prepared so you can enjoy a great meal once the food comes off the grill.
Summer time, or anytime really, is the perfect time for children to spend quality time with their dads or other important men in their lives. You can choose one or more of these outdoor activities during Father's Day weekend or find other activities that your family enjoys most.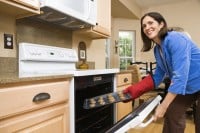 Holidays, weekend sleep-overs or family night, kitchens are often the place to congregate, especially for kids. Not only do they come to eat, many want to help with whatever you are doing.