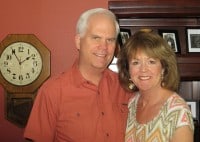 Welcome to our store – a resource for parents.  In the fifties and early sixties there were neighborhood stores known as "Mom & Pop Stores".  These were small stores run by a married couple.  They had a mix of items for purchase that were popular with the families in their area.  Usually some groceries, candy, beverages, ice cream, small toys and sometimes home cooked food items.  We look at our online store as a "Mom & Pop Store" for parents.  We will never have 100's of product to select from but rather highly selected items we believe to be the best.  Pam draws on her experience as an elementary school teacher and Bob from his experience as a child psychologist and both of us draw on our experience as the parents of our daughter and son both of whom are successful adults.
For now we will be offering self-help materials starting with Total Focus and we will soon be adding more downloadable materials produced by Child Development Institute.  We are also offering carefully selected books on parenting, child development, child psychology, family building and family fitness in partnership with Amazon.com.  Later we will be offering online classes and seminars for parents, educational and developmental toys, educational software and items to encourage outdoor activity and family fitness.
Thanks for visiting our store.  Please sign up for our newsletter for updates on new resources and specials.  Also, please let your friends know about us by liking us on Facebook, following us on Twitter and pinning products you like on Pinterest.
---
Featured Products