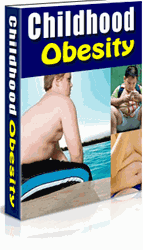 Today, one in five children are considered overweight, and this increase is seen in children and teenagers, in both genders, and in among all age and ethnic groups
In this Parent Education Module, we are going to help you to objectively determine whether your child is obese or overweight. If he or she has a problem, we'll help you understand the risks associated with obesity, and how to help your child regain a healthy lifestyle. We'll also talk about tips and techniques you can use, and help you put together a 'Personal Weight Loss or Weight Control Plan' for your child. We'll talk about ways to incorporate family and friends into the plan so that your child has a solid support network. And, we'll give you options for professional help if you decide you need more assistance.
Topics covered are:
IS MY CHILD OBESE OR AT RISK FOR OBESITY?
WHAT ARE THE RISKS OF OBESITY?
WHAT CAN I DO TO HELP MY CHILD?
BEHAVIORAL CONSIDERATIONS
TOP TEN TIPS FOR PARENTS OF OBESE AND OVERWEIGHT CHILDREN
GETTING SUPPORT FROM FAMILY, FRIENDS AND THE COMMUNITY
DO I NEED PROFESSIONAL HELP?
CREATE A ''PERSONAL WEIGHT LOSS OR WEIGHT CONTROL PLAN'' FOR YOUR CHILD
Whether your child is overweight, obese or you feel they are at risk of becoming so, there are a number of things you can do to help them establish a healthy lifestyle and develop strong bodies and minds.