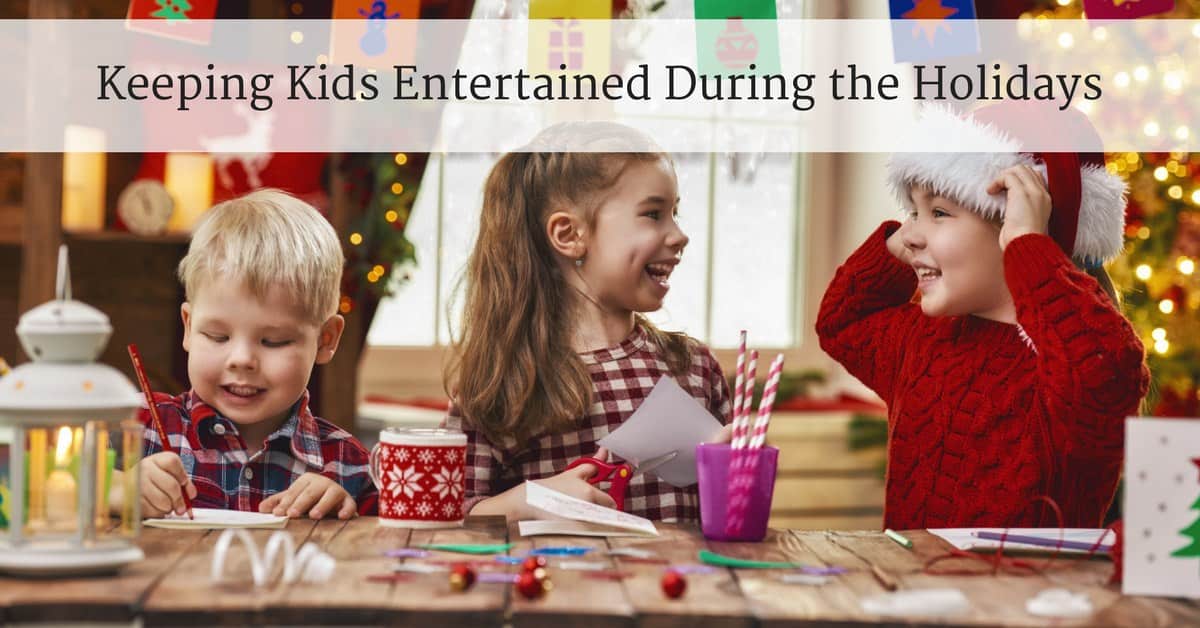 The holidays are exciting, what with all the cookies, lights and too-cute specials on TV, but pause for a moment to consider how all that excitement feels to a child. It's magical and amazing. But it's also exhausting.
While you're busy getting all the elf work done to make the holidays special, your child could be getting cranky, bored or tired — or all three. When you entertain during the holidays, don't forget to plan some special activities just for the little ones in your life. When you choose age-appropriate activities and provide a special spot for tots to enjoy them, you'll make sure everyone is having fun.
5 Holiday Activities for Toddlers and Preschoolers
Cookie Factory Stations -Holiday baking is a time-honored tradition, and most children are very happy to help in the kitchen. Keep them happy — and yourself sane — by setting up cookie decorating stations in your kitchen. Have a spot where your little ones can use cookie cutters, add sprinkles and press those crisscross patterns into peanut butter cookies. You'll be in charge of the oven, of course, but your kids will be proud to help — and to taste.
Dipped Pretzel Rods – If you're not much of a baker, no worries — you can make these easy treats instead. Melt some chocolate chips in the microwave and stir until smooth. Then have your kids dip long pretzel rods into the gooey goodness. After that, they can dip still-wet rods into a bowl of sprinkles, crushed nuts or shredded coconut. Let them cool on wax paper, and you have a unique dessert for eating or giving away.
Holiday Reading Center – Sometimes your kids will need a quiet place to rest and decompress after — or even during — all of the festivities. Set up a special holiday reading center with a plush floor pillow or bean bag chair and a basket of holiday-themed board books. The best spot for this is right near the tree, where the littles can gaze at the lights and ornaments when they're not busy with a page-turner.
The Bow Brigade – Preschoolers love to help with gift wrapping, but they're just not very good at it. The one thing they can do well? Press a nice, big bow with an adhesive back onto a package. Do your gift wrapping at night after they've gone to bed, but stack up plain, tagged gifts near a bag of holiday bows for them to provide the finishing touch the next day. If you spread out your wrapping over several days, you can keep the excitement alive.
Make a List and Check it Twice – Instead of having your child make a wish list for gifts — though you can do that, too — try making a giving list instead. Whenever you need to fill the time, choose a special member of the family and have your child list all the presents they would like to give that person. This can double as an adorable stocking stuffer if you have your child decorate the border with stickers and artwork, or you can record their thoughts for an audio keepsake.
When you take the time to let your child get involved in the holiday spirit, you'll keep them engaged and make the festivities even more memorable. With a little bit of preparation, you can keep kids entertained and happy through the holidays all the way to New Years