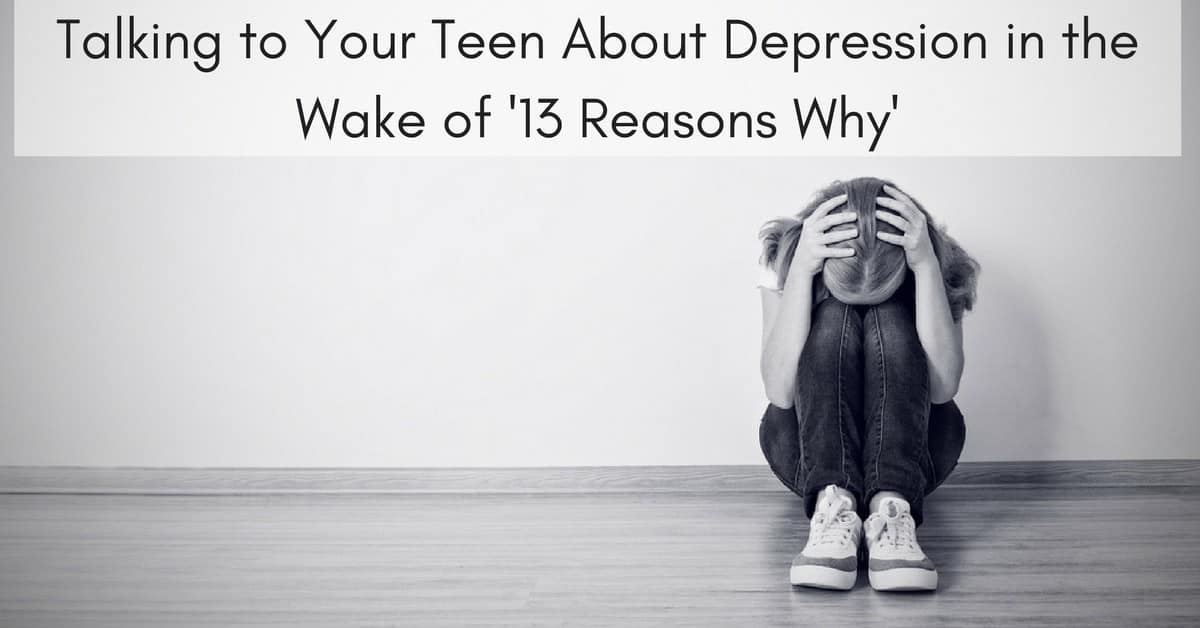 Talking to your teen is often difficult in the first place, and bringing up a touchy subject like depression makes it even harder. But at the same time, many parents rightfully feel it necessary to discuss what the media is saying about these types of issues, especially now that the new Netflix series 13 Reasons Why has put this conversation right at the front of many parents' minds. Before you try to talk to your child about the themes in the show, however, carefully consider these suggestions about the best ways to keep your child engaged in and open to the conversation.
Do not

make your child feel like she is guilty. A common mistake that parents make when they talk to teens is using a fearful tone. This communicates to your child that you think she is going to make decisions similar to the ones made on the show.

Do

let your child know how much you trust her. Preface your conversation by telling your child that you are not worried about her, and that you know she will make the right choices. Not only does this open your teen up to conversation, but it also helps reassure her that she

will

make the right choice.  

Do not

just talk about the show. A conversation centered around

13 Reasons Why

can give your child the impression that depression and suicide are fictional issues that can only be discussed in the context of a TV show. Also, entering a negative conversation around your child's favorite show may make her defensive and less open to a discussion about the dangers of depression.

Do

include real-life examples in your conversation, and make sure you stress the fact that

13 Reasons Why

is not the only cause for your concern.

Do not

have only one conversation about depression. Parents may be tempted to address this issue and then cross it off the list. Of course, it is an uncomfortable issue for both sides, but your teen will be growing and changing a lot during these next few years, and one conversation isn't enough to keep up with her needs.

Do

make it an ongoing dialogue. Check in with your child occasionally, but not too often, to account for any changes in situation or attitude that may have occurred. It is especially important to readdress these issues after a big event or life change, such as a graduation or a relocation.
 If you keep these ideas in mind, your conversation with your child will go smoothly and be beneficial for both of you. Avoiding the pitfalls can keep your teen open and willing to speak with you. In the long run, talking about depression may be difficult, but it is one of the most important tasks of being a parent in today's world.
 More Resources on the Internet:
Depression Resource Center (American Academy of Child and Adolescent Psychiatry)
Teen Depression:  Help for Teens (National Institute of Mental Health)