The Total Focus Program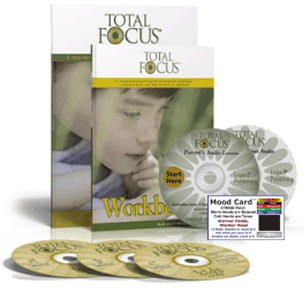 Feel Like a Broken Record?
Parents with ADHD kids often hear from the school over and over again that their child isn't living up to their potential or that they're distracting the whole class. They hear that their child doesn't turn in their assignments and that their desk is always messy. The teachers go on to say that they have 30 kids in the class and they can't give one kid all that special attention. At home there is a lot of arguing, crying, defiance and name-calling. So when parents walk into Dr. Bob's office they are at the end of their rope.

Full 30 Day
Money Back Guarantee
$150.00 Add to cart
I am most impressed with this program
Review by: Stephen Hinshaw, PhD (ADHD Expert)
In a nutshell, I am most impressed with this program, which incorporates a wealth of extremely helpful information and programming, derived largely from evidence-based practice presented in an extremely user-friendly format for the families of children with attention-deficit/hyperactivity disorder (ADHD). Dr Stephen Hinshaw,University of California, Berkely (See revue of Total Focus by Dr Hinshaw a researcher and noted expert on children with ADHD)
Meet Dr. Robert Myers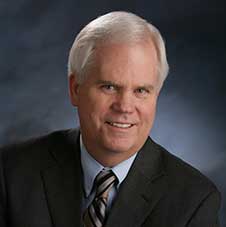 "Hi, I'm Dr. Bob. I'm a clinical psychologist with over 30 years' experience and I created Total Focus to share the techniques I developed over many years working with kids with ADD & ADHD. The techniques I have included in Total Focus are the ones I have found to be the most successful in real life working with real kids and real parents.The key to changing your child's behavior is not to stop the behavior that's a problem but rather to learn new behavior and reinforce it so that it gradually takes over.
I'm also a father and my son has ADHD. I understand this condition and the challenges it asks of the child and the parent from a very personal perspective. I was motivated to develop a program that works because I needed something that would work for my child and my family."
Dr Bob Myers is a Licensed Child and Adolescent Psychologist. He is Associate Clinical Professor of Psychiatry and Human Behavior at the University of California, Irvine School of Medicine. Dr Myers has 30 years of clinical experience and specializes in developmental, behavioral and emotional disorders in children and adolescents. He earned his PhD from the University of Southern California.
What's Inside?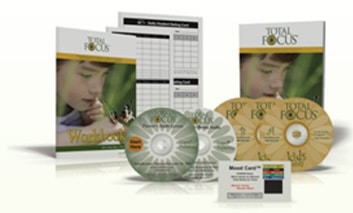 Begin with the behavioral checklist that you will find in the introduction to the workbook.  If you wish to pursue it further you can take the behavioral checklist to your child's physician. It's an excellent starting point to help you get the treatment and services your child needs.
Get a 3 Pronged Approach – The total focus program uses a step-by-step three-pronged approach to improving your child's attention, concentration and self-control.
Improve Your Child's Attention Span – By using the "brain training" techniques that you will learn in total focus, your child's attention span can be improved greatly.
These and the other components provide an easy to use, evidence based psychosocial and behavior modification treatment program for ADD – ADHD (attention deficit hyperactivity disorder). It provides all of these psychological,behavioral and cognitive interventions:
Parent Education that builds patience and understanding along with the ability to provide consistent positive structure.
Behavior Modifican Programs to improve behavior at home and academic achievement at school.
Cognitive Behavioral Therapy to imrpove motivation, problem solving and self-esteem.
Relaxation-Biofeedback Training to help with anger management, handling frustration and anxiety.
Social Skills Training builds confidence and the ability to cooperate and share which improves relationships with peers and adults.
"Brain Training" easy and fun cognitive exercises to prove attention, concentration, memory and executive functioning.
The Total Focus psychosocial & behavioral program for attention deficit hyperactivity disorder can be used with our without medication. Your professional can help you determine the best approach for your child. Research shows that only psychological interventions lead to longterm behavioral change because it actually "rewires the brain" while medication usually only provides symptom relief. Certainly some children require symptom relief before than fully participate from psychological treatment.
Stop Bad Behavior Quickly and Heal Your Family Bonds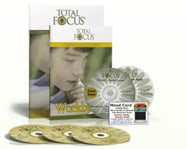 Learn how ADD affects children and that it's the positive side of ADHD, actually, that can cause some of the behavior issues you might be experiencing with your child.
Understand poor impulse control associated with ADD & ADHD and how to overcome it.
Stop bad behavior now, not in weeks or months.
$150.00 Add to cart
Teacher & Parent Positive Endorsement
Review by: Christina
I am a teacher and a parent of an ADHD child. I worked often with students with focus issues and to be honest, we all have focus issues from time to time. I felt the Total Focus program gave effective strategies for students to learn, with appropriate language that was easy to follow. I appreciated the 2- different age levels for learning the strategies and the amount of time it took to learn was small. This program had all the qualities a teacher would look for and also a parent. I recommend the program and regret I did not buy sooner. With so many programs available, it was hard to decide which to buy. Our therapist, who we trust, told us she reviewed it and we would benefit from the program and she was right. *
Immediate Help for Parents and Children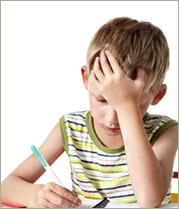 "The world is quite different for ADHD kids than it is for you or I. They do something because it is there to be done. They don't really thinkit through. If they paused and thought about it, they most likely would not do the bad behavior. ADD children behaveimpulsively, get in trouble, and then feel picked on. Let me share an example with you.
Imagine a classroom of children misbehaving while the teacher stepped out for a minute. Normal children would stop the bad behavior immediately upon seeing the teacher return, but ADHD kids will get caught because they have a hard time slowing down. Now they are the one in trouble for doing something all the other kids were doing too and they feel singled out, picked on and upset
The total focus program uses a step-by-step three-pronged approach to improving your child's attention, concentration and self-control. Positive reinforcement is the basis for the behavior modification program that we use in total focus and I think you will be amazed at the success once you start implementing these techniques.
Don't worry, you don't need to be a psychologist to do this. It's very simple, and besides, you have your own personal child psychologist, me, beside you the whole time."

The Total Focus Program is an excellent resource for families and educators working/living with children with attentional deficits. It gives practical ideas, lessons, and structures to implement immediately. *
The First Step is Behavior Modification
"In my experience, kids with ADHD respond better to positive reinforcement than negative reinforcement. In fact, they are so motivated by positive reinforcement that when they do receive it they will try harder. They tend to overreact to negative feedback and it can actually interfere with their ability to stay on task."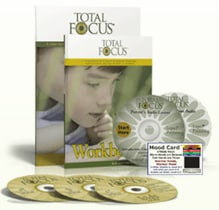 What can you expect to see in your child once you start using the behavioral modification system?
You will see your child's overall motivation increase. "Parents tell me that the phone calls and notes from the teachers stop and get replaced by better performance at school and notes of a different kind from the teacher. Notes of praise and recognition, of improvement and achievement."
You'll see greater cooperation from your child at home. "You can expect less defiance, arguing and name-calling. A more peaceful atmosphere at home with you, your child, and the rest of the family."
Helps complete the full pciture for a child with ADHD
Review by: Kimberley
This is a program that allows for the complete treatment of a child with ADHD and allows a family to not rely soley on medication. I feel the program is designed to get the kid to work with his ADHD and do solid thinking about how to approach life. Easy to use. Can be transferred to many different environments very easily. Great product for handling ADHD through the years. Not deisgned for a miracle cure–but rather a taking ADHD and using this amazing energy to a child's advantage! *
The Second Step Involves Relaxation, Biofeedback Techniques and Cognitive Behavioral Therapy
These techniques teach kids to relax in situations where they become frustrated. When anybody is frustrated they will have difficulty concentrating, paying attention and thinking clearly. This is even more so for a child with ADHD.
What can you expect to see in your child once you start using the relaxation & biofeedback techniques?
You will see him or her become calmer, less hyper and have more self-control.
Your child will have help to become more patient.
Your child will learn how to manage his/her frustration level in a more appropriateway than taking it out on others.
Your child will learn to calm himself/herself and will have an alternative to outbursts and tantrums.
Your child will learn how to improve his or her social skills and start getting along better with kids and adults.
Your child will learn to problem solve to better able handle challenges and day-to-day situations.
Your child will learn to feel more confident which will result in improved motivation and self-esteem.
The feeling of walking on eggshells around your child will go away."Parenting and ADHD child is one of the most stressful experiences there is. Often you feel as if you are living in crisis mode. I know, I did it!"
Actually in just a few weeks you start enjoying your child and having fun together.
Through the CDs and workbook Dr Bob talks directly to kids in away they can understand themselves and others more realistically and develop the coping skills and social skills to help them become more successful at home, school and in the community.  The materials enable the parent to learn along with the child so they can be a coach and form a more positive and collaborative parent/child relationship.
Easy Program = Impactful Results
Review by: Caring Mother
It was one of those nights with my ADHD son…I had, had it and thought I need something to help me with him! He was already seeing a therapist and taking medicine so I thought I don't know what else to do. So like many others I went to google…and that is when I found this program. The program gave me parenting advice on how to modify my son's behaviors and how to better understand him and why he would do and say some of the things he did. If you like me did a random google search and landed here…I'll tell you it's worth the money – buy the Total Focus program and you too will feel passionate enough about it to write a review – as I'm typically not a review writer
*
The Third Step Is Called Brain Training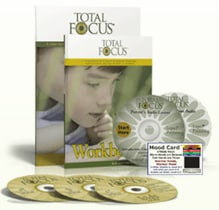 Children with ADHD often have difficulty with concentration and paying attention, along with task completion. They also have difficulty with memory sequencing (putting things in order) and categorizing, (putting things in groups) also makes it difficult for them to follow directions combining these two that have multiple steps. The brain training section of Total Focus will help your child in the following ways:
You will find reading and homework easier to do
Better grades at school
Increased happiness at home and at school
"Here's the best part. You will feel like you have your child back and your child will feel like everyone around them has changed, not noticing the change is coming from within."
Common Myths About ADD & ADHD Children
Myth – Only certain kinds of families have children with ADHD. ADHD is not a respecter of social status. It affects millions of children.
Myth – ADD & ADHD kids love to get into trouble. Contrary to what you might think or what you have seen from your ADHD child ADHD kids don't want to get into trouble, they actually want to do the right thing. Parents may confuse ADD & ADHD with ODD (Oppositional Defiance Disorder) where kids are actually trying to get away with bad behavior to get what they want.
Myth – My ADD or ADHD child will never grow up to be a "normal" person. Once these kids learn impulse control they can become very solid citizens and in fact a number of "ADHD kids I worked with have become police officers, teachers, attorneys and a couple of them believe it or not became psychologists themselves. You name it these kids can do it. Once they learn to live with their uniqueness and in medical terms their disorder, that's exactly what the total focus program will show your child how to do as you have probably noticed when your child gets into something he can stay with it for a very long time and yet sometimes his overall attention span is very short."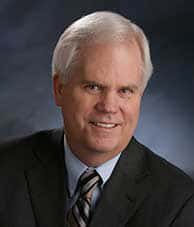 Maybe you are experiencing these thoughts yourself. It's natural that you get to the point frustration, trying to raise your child the best you can, thinking that your child is the same as any other kid on the block. That's why I'm pleased to offer you a money back guarantee** on Total Focus.
In Total Focus, I give you the techniques I've used in my practice-and in my family–to help improve attention, concentration and self–control in children. Here's a look:
Homework nightmares? I'll give you dozens of simple techniques to help improve your child's ability to focus on classroom work and homework.
The First-Time Club–How to get a child with ADHD to follow directions in school and at home,
and do what he's asked the first time.
Slow Down and Think–One–on–one lessons designed to help hyperactive children calm down
and curb impulsive behavior.
Frustration Busters–Tools to help a child get rid of anger and negative attitudes to improve
performance.
14 ways to stop outbursts and tantrums during high–stress times at school and at home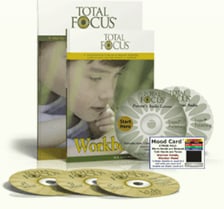 I'll teach you and your child in one-on-one lessons that are fun, fast and easy. I encourage you to try Total Focus now. Don't let inattention and hyperactivity keep your child from the success he deserves. I consider my son's success in life my greatest achievement. I'd like to help your child.
Sincerely,

Dr. Robert Myers


Full 30 Day
Money Back Guarantee
$150.00 Add to cart
*Results may vary.
Total Focus
Review by: HappyMama
The program was helpful to understand how to implement and be consistent with strategies that enabled us to guide our child along the life changing path. He continues to work hard and use strategies to focus. His self-worth and self-esteem has dramatically increased! *