Great Resources for Parents

| | | | | | | |
| --- | --- | --- | --- | --- | --- | --- |
| | | | | | | |
Resources for parents to help keep kids and teens safe on the internet and cell phones.  Also, tips on how to balance the use of television and video games.
[dropshadowbox align="center" effect="lifted-both" width="90%" height="" background_color="#ffffff" border_width="1" border_color="#dddddd" ]
Skydog Web App and Smart Family Wi-Fi Router
with Cloud Service Subscription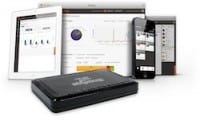 Provides real-time visibility and management of home Internet use, by user and device. Receive text and email notifications to help manage kids' web use. Issue alerts when new devices access the network.
Offers robust and flexible parental controls, malware protection, ability to prioritize bandwidth for best performance, and more. A new feature, webRover, lets parents create a curated "playlist" of age-appropriate websites for young children.
Setup takes minutes. Skydog can either replace your existing router or pair with an existing router to provide access to Skydog user-based Internet monitoring and management features
Gigabit dual-band wireless router with web-based cloud service that supports an unlimited number of devices.
First year of Skydog Cloud Service is included with each purchase. Subsequent rate is $30/year. Current SALE price includes 2 additional years of service FREE for a total of 3 years – a $60 savings.
Skydog now includes webRover a built-in portal for young children that offers a safe place to explore websites curated by their parents. When the webRover access policy is engaged, web browsing is automatically redirected to the personalized portal. Children can visit any website on their webRover portal, however, general web browsing is not permitted.

Parents can quickly create "playlist" of websites, drawing on recommendations from Common Sense Media and their own selections. Individual webRover portals are automatically created based on age and preference for each child.

 
Sale Price:  $149.00 (29% off)
[/dropshadowbox]