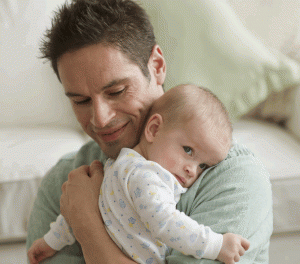 Newborns don't come with instruction manuals. Therefore new parents are often afraid they don't know everything they need to know in regard to their bundle of joy. While you may not know everything about babies, you can learn. And one thing you'll want to learn is cardiopulmonary resuscitation (CPR). Here's why every parent should know how to do it.
No parent wants to think about their child choking or ever needing to perform CPR on anyone, much less their own child. However, when done correctly CPR can save your child's life. It can restore breathing and circulation until emergency personnel arrive.
Why do you need to know how to do CPR? Certain injuries can cause a person to stop breathing. If there is no breath, blood cannot circulate which means the brain will be starved of oxygen. Someone who isn't attended to as quickly as possible can suffer permanent brain damage or even die in as little as eight minutes. While any death in this manner is a tragedy, to lose a child in this manner, especially if you could have done something about it, can tear a parent apart.
What are some of the reasons why a parent would need to know CPR? While you may not want to think about the possibilities of needing to breathe for your child, some of the reasons may include:
Accidents
Near-drowning
Suffocation
Poisoning
Smoke inhalation
Electrocution injuries
Possible sudden infant death syndrome (SIDS)
To have the greatest chance of success, CPR should be started as soon as possible if it is needed. When you come across an accident, first determine if CPR is needed – it might not be.
First ensure it is safe to get to the person in trouble. If you are injured in the process of trying to reach them, you won't do them any good. Once you know it is safe, you can approach the person to determine the extent of their injury and what the best course of action should be.
There are three basic parts to CPR: Airway, Breathing and Circulation. CPR for children should be done in five cycles over two minutes.
Ensure the airway is open. Perhaps a piece of food or another object is blocking it. Open the airway to enable rescue breathing. If the child is determined to not be breathing, rescue breathing should be started immediately. The last step of the procedure is to re-establish circulation.
Provide two rescue breaths followed by 30 chest compressions. This cycle will be continued for a total of five cycles. Then call 911 to get professional help if you haven't already done so. Resume CPR until medical help arrives.
If you've never learned to do CPR it is possible to do so. Most colleges and universities offer basic first aid and CPR courses. You can also take the three hour class through the American Heart Association.
Knowing first aid and CPR is something every parent benefits from. Not only can these skills save their child's life, they can be used to help others as well. When you know why learning CPR is so important, is there any reason to put it off any longer? Sign up for a class soon.
Here are some useful links to help you get started: