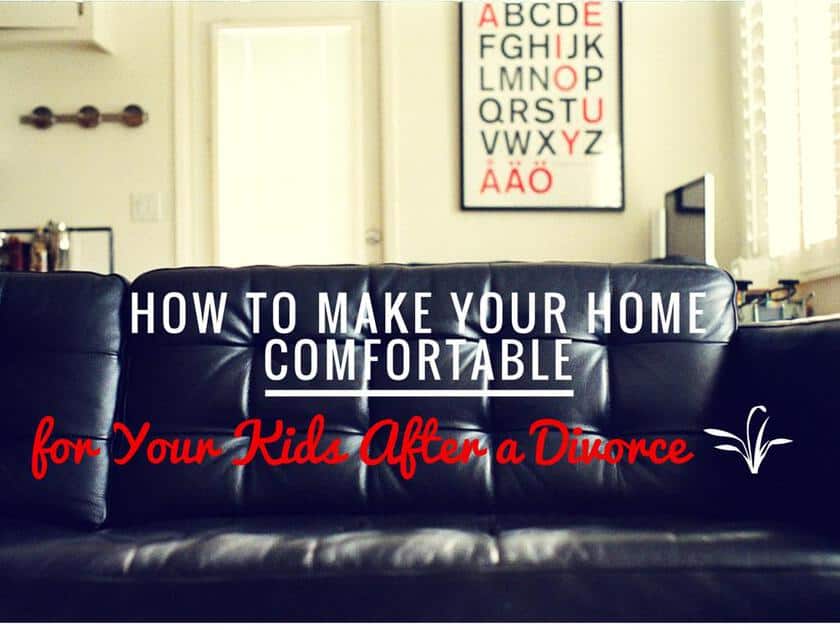 Just because you're divorced doesn't mean your children can't be part of two independent, happy homes. Creating your new home as a bachelor or bachelorette is different than making a home for your children. Although your interior design needs to reflect your lifestyle, it should also be a comfortable place for your kids so they don't feel like guests in their own home.
When decorating your new home, keep your kids in mind with the following tips:
Windows for Space
After a divorce, parents often transition from a large, multi-room home to a smaller house or apartment. Interior designers are embracing the tiny home fad with enthusiasm. One way you can make a small space appear larger is to create an open illusion with by making the windows in your living room or family room the focal point of the room. You can make a space seem even bigger by hanging or leaning large mirrors.
Cover your windows at night to give you some privacy and to block out any excess light. Use solar shades on large windows to let in some natural light while reducing glare and providing UV protection for your kids and furniture.
Fun Bedroom Furniture
Bedroom furniture is more than a bed and dresser. Beds are for jumping as much as they are for sleeping, meaning your child's room should be fun and personalized. Especially for younger children, think about furniture that can be molded and changed frequently. Chairigami provides cardboard furniture that your kids can build and put together however they want as they grow and change, giving their room a personal feel.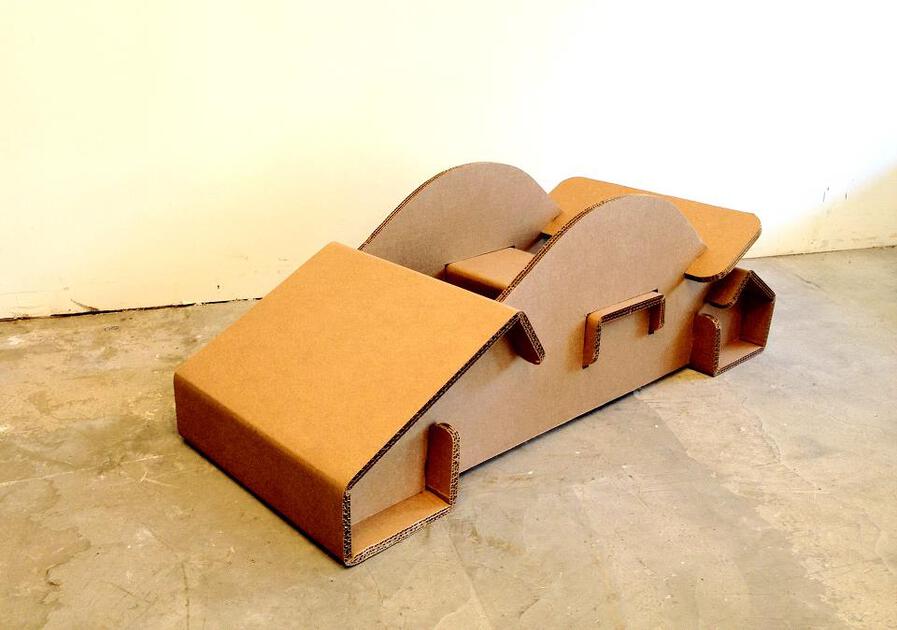 Another option is to take your kids shopping for their bedroom furniture so they can get something they like. Just try to get furniture they can grow into.
An Optimized Kitchen
This room is simultaneously the most popular and the most messy. If you have small children, you need to think about how to best optimize this room to keep it functional, safe, and clean. Parents Magazine advises keeping hot, sharp, and dangerous items out of young children's reach.
Use cabinet door racks to hang any of these items to prevent any accidents. If you have very small children, consider installing cabinet and drawer locks to keep them from making a mess. You also might want a step stool by the sink so they can easily wash their hands, do the dishes, and help with preparing meals.
If your kids are older, skip the locks and go for a well-stocked pantry and fridge to keep up with their growing appetites and burgeoning ability to cook for themselves.
Organized Storage
Children naturally have a lot of stuff between their toys, clothes, school supplies, and other items. This means you need to get organized. For smaller children, decide which toys belong in the different rooms of your home. For example, coloring books are quiet activities for your office while video games need to be near the television. Get large bins to store these items when your kids are not there or are not being used. This way, everything can easily be cleaned up without your kids feeling like they can't keep their things at your house. For teens, make sure to give them enough private space to do their homework and have friends over.
Outdoor and Indoor Space
If you have a yard or patio area, design the interior of your home so that you can easily see outside. Position your office desk to face the patio window so you can watch your children play and still get work done. (If not, you'll be getting up every minute to check on your kids.) Like the rest of the house, have appropriate storage areas for outdoor toys.