In a scientific analysis of approximately one-half million high-school seniors over three decades,  Brent Donnellan and Kali Trzesniewski of the University of Western Ontario argue teens today are no more egotistical – and just as happy and satisfied – as previous generations. "We concluded that, more often than not, kids these days are about the same […]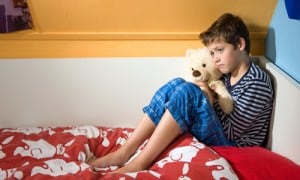 In a paper published in Child and Adolescent Psychiatry and Mental Health,Erik Parens and Josephine Johnston examine the evolution of the diagnosis of bipolar disorder in children and its dramatic increase since the mid 1990s, after the criteria for diagnosis broadened. The increase in cases has led to concerns about accurately defining psychiatric disorders in children […]
Spring is just around the corner and patients with allergies should start to thinking about signs of allergies and strategies to avoid symptoms.  As the weather warms up, trees and flowers will start to bloom that can trigger allergy and asthma symptoms.  In addition there are year round allergy triggers that can cause chronic respiratory […]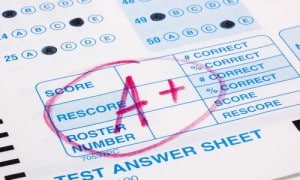 Students who at the age of 16 years excel at school, particularly in creative subjects, are almost 4 times more likely to develop bipolar disorder during the next decade than teenagers with average grades, a new study has found. This finding supports the hypothesis that creative individuals are more susceptible to bipolar disorder, lead author […]
Suicidal adolescents who were prescribed an antidepressant medication during inpatient psychiatric hospital treatment were 85 percent less likely than others to be readmitted within a month after discharge, a new study found.  This is reassur-ing data, as there have been concerns about prescribing antidepressants in adolescents since 2003, when the FDA issued a black box […]
Reserachers at Queensland Brain Insitute in Australia have discovered the class of drugs that increase levels of a neurotransmitter known as 'norepinephrine' triggers neurogenesis – the growth of new neurons – in a brain region called the hippocampus. If you block hippocampus neurogenesis, antidepressants no longer work," lead researcher Dr Dhanisha Jhaveri said. "That suggests […]
Michelle Obama tackles childhood obesity with a new program "Let's Move"  Visit her site for more information on how to keep kids fit.
Mom, I need those jeans. All my friends are wearing them and my friends will make fun of me if I don't. Despite what some teenagers think, parents aren't made of money. You may be struggling with how to address your teenager's big spending behavior. The following ideas may give you the help you […]
The Obama administration announced yesterday its intention to revise the No Child Left Behind Act which has been in place for nearly 10 years (for more information on the Act, take a look at Wrightslaw: No Child Left Behind.)   The Act had its supporters and detractors.  We'd probably all agree that teaching children toward a […]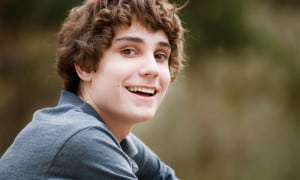 Teenagers are famously unkind to each other, and having an acne problem is like having a target on your back. Cruel comments and resulting poor self-image come with the territory. Try these acne-control strategies to help your teen clear up his skin and regain his self-confidence. It's been theorized that acne is caused by eating too much […]
Get The Newest CHILD DEVELOPMENT News & Updates First!
Sign-up to receive our Child Development blog updates.