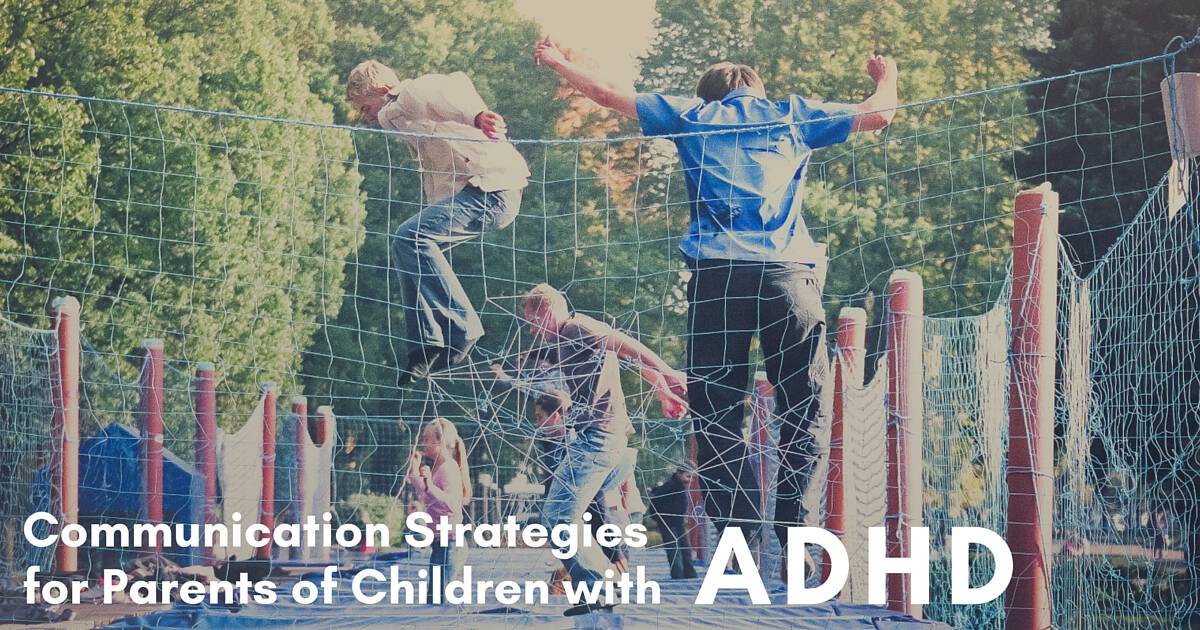 Parenting a child with attention deficit disorder or attention deficit hyperactivity disorder is a challenge. Communication is essential and communicating with a child who has attention or sensory challenges can be difficult. Below are strategies for strengthening communication with your child.
Recognize when your child is actually hearing you and paying attention.
Most people require eye contact to know that they're being heard. However, a child with ADD or ADHD has a mind that is operating at a fast pace. They may not be able to make or maintain eye contact with you. This doesn't mean that they're not listening. On the contrary, many children fidget with objects when they're listening. Pay attention to your child's cues.
Give them short and simple directions.
Children are easily overwhelmed. When you're teaching them something or asking them to perform a task, give them step-by-step instructions. However, don't lay out all the steps at once. Give them one or two simple steps and then move on once each step is completed.
Create communication strategies.
You may need to get creative when trying to communicate with your child. For example, introduce a 'listening ball.' Instruct your child to hold the ball or toss it from hand to hand while they listen to you. You can also use visual cues to indicate what you want or need your child to do. When it's time for bed, show them a picture of a bed or give them the stuffed animal that they sleep with.
Give them choices.
Children learn to quickly tune their parents out, especially when they perceive that you're talking at them rather than to them. However, when you give your child a choice, it's easier for them to listen. They often allow themselves to slow down and weigh the choices so that they can make the most appealing decision. For example, when it's time for bed you might say, "It's time for bed. Which pajamas do you want to wear tonight – the red ones or the blue ones?"
Related: Parenting Your ADHD Child – Strategies That Work!
Use visual aids.
Children with ADD and ADHD respond to visual aids. Instead of telling them what they need to do to get ready for bed, create a poster with a series of pictures demonstrating the steps.
Talk softly and remain calm.
As you become agitated or raise your voice, it can stimulate your child. This is the opposite of what you're trying to accomplish, especially if they're already agitated or upset. Speak quietly to your child and remain calm. If they're throwing a tantrum or are agitated, step away and engage in a quiet activity that they may find interesting. Build a tower with blocks, color, or work on a puzzle. Your calm can and will influence them.
Explain your expectations.
When your child knows what is expected of them and what they can expect, they tend to behave better. Rewarding positive behavior also supports future cooperation.
Raising a child with ADD or ADHD requires some creative parenting. Learn your child's cues and triggers. Observe their learning style and support that style in your communication. If you're struggling, join a support group. Sometimes talking to other parents can help you not only cope but you can also pick up some new tips.