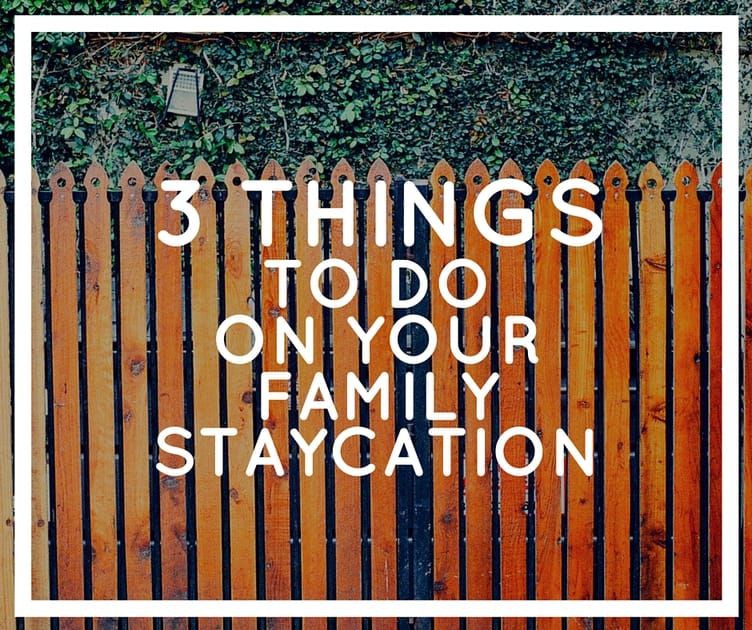 The economy may finally be on the road to recovery, but a lot of people are still feeling the squeeze. Sadly, one of the first things that gets dropped from a family budget is vacations. This is understandable, as they tend to be expensive and short-term. But it is also unfortunate because they are some of the best times to spend with the family. As it happens, there are still ways to take a family vacation at home and to have a great time – a staycation. It may not share the glamour of a tropical vacation, but the entertainment factor can be just as strong and the memories just as precious. Here are some favorite ideas for taking a family vacation from your own home.
1. Make Use Of Your Yard
If you have the space for it, your backyard could be a great place for all kinds of activities. The classic is to set up a tent outside and camp there, giving the sense of being out in the wilds. Or you could build a tree fort or something similar, adding to the experience by making it yourself. And there is all kinds of entertainment to be had in your own back yard! You can fight epic wars with water pistols and balloons. You can go on wildlife quests to see just what kinds of cute mammals, cool birds, and creepy bugs you can find out there. Or you can just relax in the sun with your family.
2. Local Attractions
No matter where you live, chances are you'll be able to find a lot of things to do in the local area for a reasonable price. Have a look online for diversions you may not have considered, or may not even have known of. There are all kinds of possibilities out there, you just need to find them. Think about everything from nature hikes to museums. Historical sites can also be great to visit and explore. Remember to keep an eye out for things like festivals and concerts as well. One great piece of advice is to pretend you are tourists arriving in town for the first time. What would you want to see and do?
3. Try New Hobbies
We all wish we had more time to spend on hobbies, so why not take some time during a staycation to do just that? Use the time as a family to take up new interests. You will all do better if you can help and guide each other and you can learn more about everyone's interests. This sort of activity is a great way to spend time together while broadening your horizons.
Remember that a vacation of any kind is about the mindset. It's easy to get into that mindset in a far-off place but you can do it right at home as well. Turn off the phone, set up an out-of-office email message, and make plans in advance about what you want to do. Forget about the regular chores. Order food in, play games, read that book you've been meaning to, talk to each other. Time spent with loved ones is the most precious and memorable of all. So just let yourself enjoy it without fretting about tomorrow and you'll have the best vacation you can imagine, no matter where you take it.