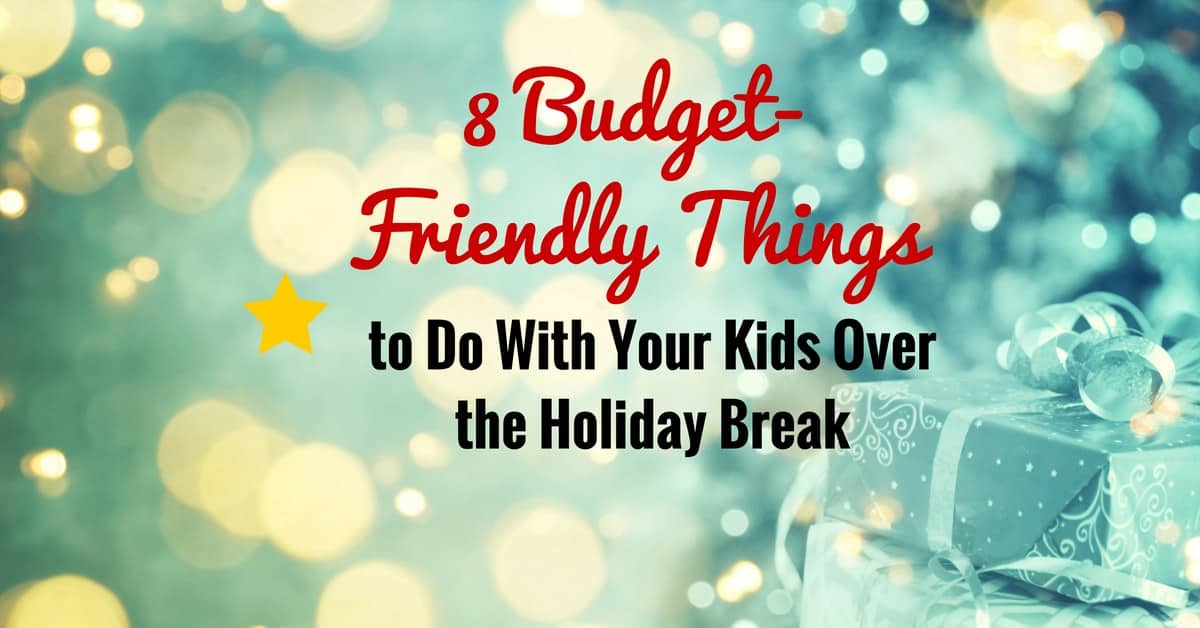 The holidays are an expensive season. You have travel fees, gift giving expenses, and there are parties to host and to attend that cost more than your average monthly cost of living. Add in the expense of entertaining your children, who are now home on break, and it's enough to set you on a financial road to ruin. Careful planning and saving can help you manage your spending. There are many budget-friendly activities that the whole family can enjoy.
Enjoy the Holiday Lights. Load everyone in the car in the evening and take a driving tour of the city. Drive through neighborhoods, down city streets, and out into the country if possible. Enjoy the holiday lights that your community has put up to celebrate. Some communities even publish a map to highlight the best light displays. All you have to pay for is the gas.
Play in the Snow. If you happen to live somewhere that gets snowfall during the winter months, why not don your cold-weather attire and head out for a day of fun. You might go snowshoeing, build a snowman or a snow fort, or go sledding. Check out your local parks and talk to your neighbors about good age-appropriate sledding hills for your children. Take along a thermos of hot chocolate and enjoy the fresh air.
Go to a Matinee on a Weekday. Going to the movies can be costly, especially if you have a large family. However, there are budget-friendly times when you can go. Many theaters have dollar days when tickets are just a buck. You can also get a good discount if you attend a matinee showing during the week when the theaters tend to be empty.
Look for Festivals. Check your local listings for festivals. For example, there might be a craft fair or an ice sculpting festival nearby.
Go Ice Skating. During the winter, many communities create outdoor ice skating arenas. The cost is minimal and usually includes rentals. Bring your own hot chocolate and a bag lunch to keep it budget-friendly.
Look for Family Day Events. Many museums offer family days once a month and December is no exception. Identify the days where your local museums offer families a discounted or free admission.
Related: Outdoor Winter Activities for the Whole Family
Go Swimming. There's something decadent about being able to swim in a warm pool when the weather outside is cold and dreary. Check out your local recreation center or pool to find out when the public can swim.
Attend a Sporting Event. Does your family enjoy sports? Why not head to a college event or even a professional or semi-professional sporting event? Check out local lacrosse, rugby, volleyball, soccer, and even arena football. These events are often much cheaper than an NFL or NBA game and just as enjoyable.
There are many opportunities to have fun with your family without breaking the budget. Look around your community for new activities and opportunities to explore, while creating memories this holiday season.