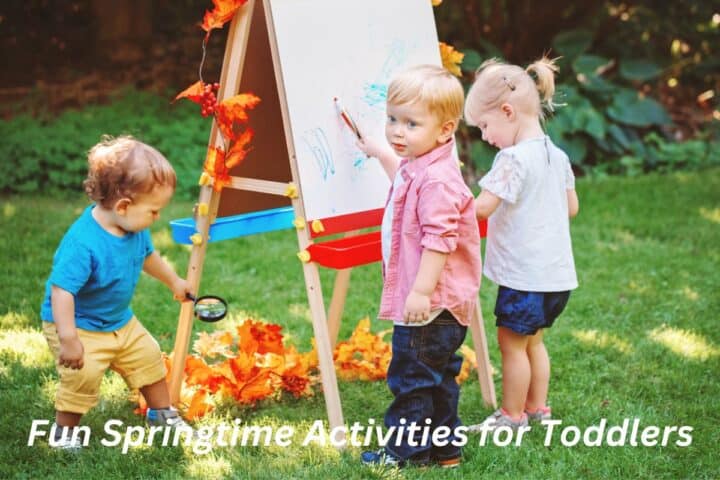 It's finally springtime! The weather is getting warmer, the flowers are blooming, and the days are getting longer. For parents of toddlers, this can be both a fun and challenging time of year. On the one hand, there are so many fun activities to do with your little ones. On the other hand, with all of the new sights, sounds, and smells, it can be tough to keep your toddler entertained – and calm!
Here are 10 fun spring activities for toddlers that are sure to delight and amuse. From exploring the outdoors to getting crafty, these activities will help your toddler make the most of the season.
1. Get outside and explore: Nothing beats getting fresh air and exploring your local neighborhood or park. Have your toddler help you identify plants and pick flowers as you wander and explore.
2. Go on a picnic: Picnics are a perfect way to get outside and recharge. Bring along some toasted sandwiches and set up a picnic blanket in a park or your backyard to get that extra outdoor fun.
3. Have a water fight: Get out the watering cans and get good and wet! Toddlers love playing with water, so have a grand water fight with them and their friends.
4. Make some chalk art: No need for expensive materials—all you need is some sidewalk chalk and a few creative ideas to get started. Show your toddler how to use the chalk to draw trees, flowers, people, and shapes, and soon they'll have a masterpiece of their own.
5. Get crafting: Kids love creating things with their hands, so why not make some spring-inspired crafts? Make seed mobiles with construction paper, pipe cleaners, and seeds, or color pictures of flowers and butterflies.
6. Help out in the garden: If you have a garden, let your toddler help you out! Show them how to plant and water flowers, stones, and grass. It's a great opportunity to get outside and learn a few things.
7. Go on a bug hunt: Download (or draw together) a bug identification guide to help your toddler spot the different bugs in your backyard. Not only will they learn to identify them, but they'll get to practice counting when counting how many bugs they find.
8. Make some homemade pizzas: Pizza is not just for dinner- get creative and turn making pizzas into a fun activity for your toddler. Use homemade or store-bought dough and let your toddler pick out the toppings.
9. Scavenger hunts are perfect for toddlers because they'll be able to find tons of items around the house or outdoors that they wouldn't normally pay attention to. You can help your toddler by showing them items to find such as shells, leaflets, and colorful stones. Don't forget to set a time limit and reward them with something special like a small toy or special snack.
10. While you're outside exploring, you can build a classic blanket fort with your toddler. Not only is this activity fun and creative, but it also allows you to spend quality time with your toddler while getting exposure to the outdoors. All you need is a couple of blankets and other basic household items, such as chairs and clothespins, to help prop up the blankets.
There are many benefits from engaging in fun and creative activities with toddlers. These activities help build connectedness, promote the development of new interests and skills, and can be a great way to bond with your child. Springtime is the perfect time to get outside and explore, so take advantage of the warmer weather and try out some of these activities with your toddler today.