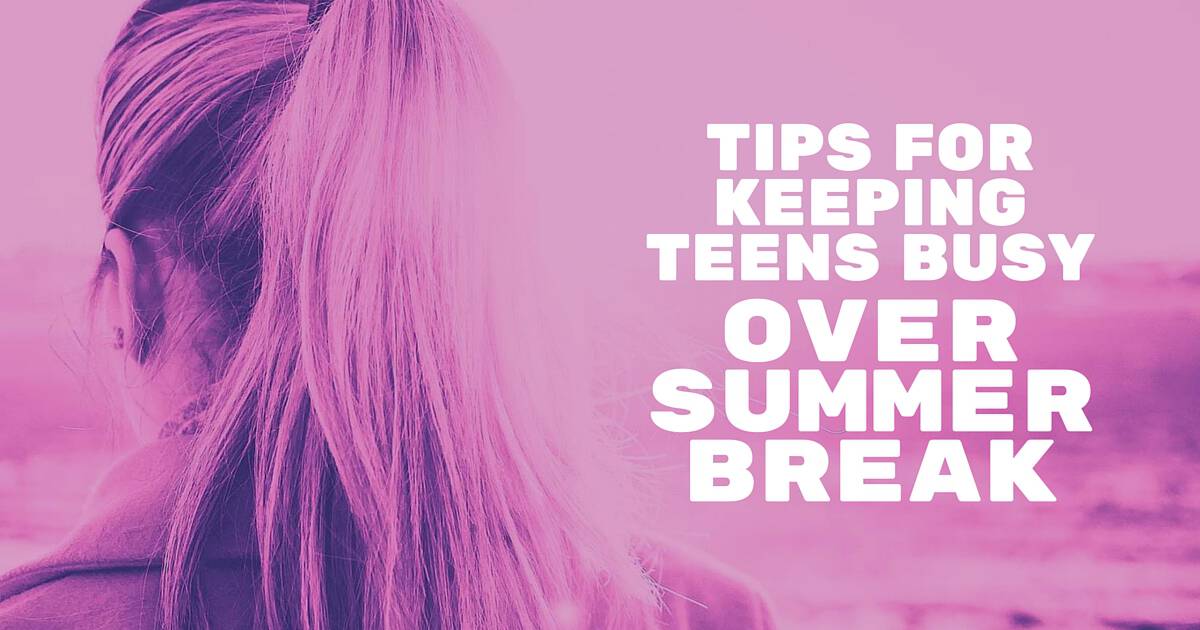 If you have a teen or teens and summertime is just around the corner, you are probably feeling a bit anxious about what they will do with their time. During the school year, you have much of the day accounted for as your child is in school. In contrast, during the summer, a teen with too much time on his or her hands may be a recipe for trouble.
However, there are some ways to institute a safe summer for your teen that will give you a bit of peace of mind in the mix. Keeping teens occupied over summer break is an achievable goal.
A Little Bit of Work Goes a Long Way
If you have a teenager, more than likely you know that their needs seem to be endless. There may be a host of sweet sixteen parties or summer bashes, travel plans, trips to the beach, new clothing needs – the list goes on and on.
For the most part, your teen is never too young to start working for a little money. For younger kids, there are so many creative ways to teach them how to earn a buck. For example, if you have a young teen, you may want to take him or her to the store and set him up with some beginner car wash items.
Have your teen make flyers and pass them out to trusted neighbors. This method of making a few extra dollars during the summer has been around forever because it works. If a neighbor can help out and pay your child to do a thorough job, it's a win/win situation for both. Your neighbor does not have to go into town and wait in line to pay exorbitant prices. Don't forget to tell friends and family, too.
Another option is to have your teen make babysitting flyers. Babysitting is a good gig, and the money is fair as well.
If you don't want to drive your teen all over for work, what about hiring them yourself? There is probably plenty to do, such as mowing the lawn or housekeeping chores that will keep them busy for some of the day.
Once they get a taste of earning money, they will see just how much they like working and ask for more chores for more pay.
Teens4Hire® is an online member community of teens (14 and older) seeking jobs: full-time, part-time, summer, seasonal, intern or volunteer, work experience; and/or other ways to earn money as well as the organizations that want to reach them.
Volunteer Their Time
Teens have a tendency to be a bit more negative than other age groups due to their influx of hormones and peer pressure. However, when a teen volunteers, it teaches them about life. It allows them to see that people have a lot in common and sometimes things are not as bad as they might think they are.
Giving back feels good, too. Once your teen gets past the initial phase of not wanting to volunteer and thinking it's pointless, he or she may be so impacted by it that it changes the direction of their lives. Seeing others that are not as privileged as they are will put things in perspective.
Volunteer Match – Bringing People Together
We believe everyone should have the chance to make a difference. That's why we make it easy for good people and good causes to connect.
Tutoring
Another great way to have your teen earn money and give back is to offer their services for tutoring. Many younger students are facing upcoming state and standardized testing or could use an extra educational boost during the summer. Parents are more than happy to pay a fellow student for their tutoring services.
These are three great ways to give back, earn some money, and keep your teen occupied for the summer.