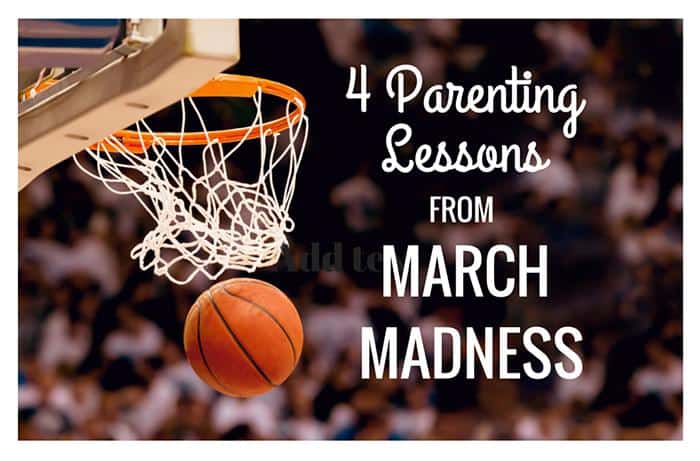 Brackets, cash prizes, bragging rights, upset,s and watch parties – what more could a college basketball fan ask for? Sports fanatics anxiously await the arrival of March Madness each year, and rightfully so. But even if you are new to the game, you can learn life lessons from the tournament.
Here are just a few bits of wisdom that parents can teach their kids  post-tournament:
1. The Importance of Education
Many young athletes dream of becoming the next Lebron James or Skylar Diggins. And although scores of athletes shine under the bright lights during March Madness, only 1.3 percent actually make it to the big league, according to Hoopsvibe. All the others need to learn how to make a living in the real world, which often requires a higher education degree.
So while you definitely want to teach your children the significance of following their dreams, it's equally important to stress the importance of education since the chances of them landing a professional contract are slim.
2. Competition Is a Part of Life
When children are younger, parents tend to be overprotective in an effort to shield their fragile emotions. The phrases, "we're all winners" or "it's not about winning, it's about having fun" are commonly used in youth sports, school races, and other competitive activities. But as they grow older, it's your responsibility to teach them that while competition can sometimes get ugly, it's a part of life.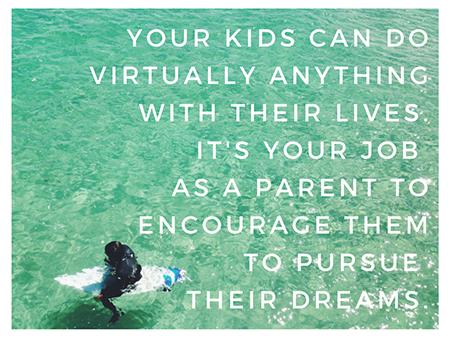 Whether your child is trying to get into the college of their dreams or get a job, there's always a chance they will be denied entry. It's no different from what members of Notre Dame's team faced; they were equally talented and fought hard until the last second for a chance to beat Kentucky, but they came up short.
You can show your children this lesson and teach them that they can pick up the pieces and try again when faced with defeat. As Psychology Today puts it, "the measure of character isn't in whether you win or lose, it's in how you win and how you lose." And the earlier in life you teach your children how to deal with competition, the better off they'll be.
3. Mind Over Matter
As you sat and contemplated which teams you wanted to add to this year's bracket, talent undoubtedly played a big factor. Although upsets are bound to happen in March Madness, chances are you put your hope in the seemingly stronger teams. While talent plays a large role, each team and player's efforts and drive must not be overlooked.
These two factors are why the underdogs, such as Wichita State and Michigan State, threw off brackets when they pulled off upsets. Players just didn't show up and sweep the fierce competition out of the water. Instead, they were disciplined. Leading up to the tournament, they followed a strict fitness regimen and nutritional plan and they spent hours in the gym perfecting their game day strategy.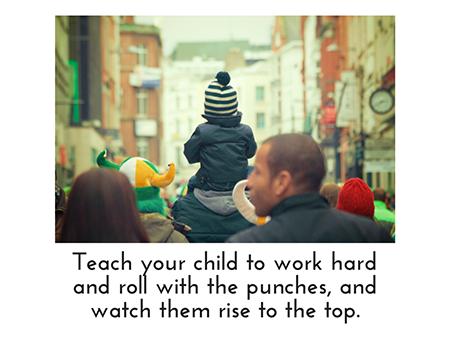 You should instill these same values in your children. Teach them not to rest on their laurels, but rather to work hard, be consistent, and believe in themselves, even when the odds are stacked against them.
4. Expect the Unexpected
Every team had a specific game plan to lead them to victory before the tournament started. But, several monkey wrenches, such as excessive fouls, injuries or player changes may have disrupted this plan. This means they were forced to change their plan in an instant or face defeat. To illustrate, Louisville's Kevin Ware suffered what appeared to be a career-ending injury in the 2013 tournament. But despite the setback, the team ended up winning the championship. What's even more compelling is Ware returned to March Madness this year in a Georgia State uniform. And, although his team was knocked out early on, he never gave up on his dreams of competing on the big stage.
Although you may try to keep your kids on a strict schedule to help you stay organized, your children need to be introduced to some spontaneity from time to time. This helps them learn how to adapt and how to accept sudden changes later in life.