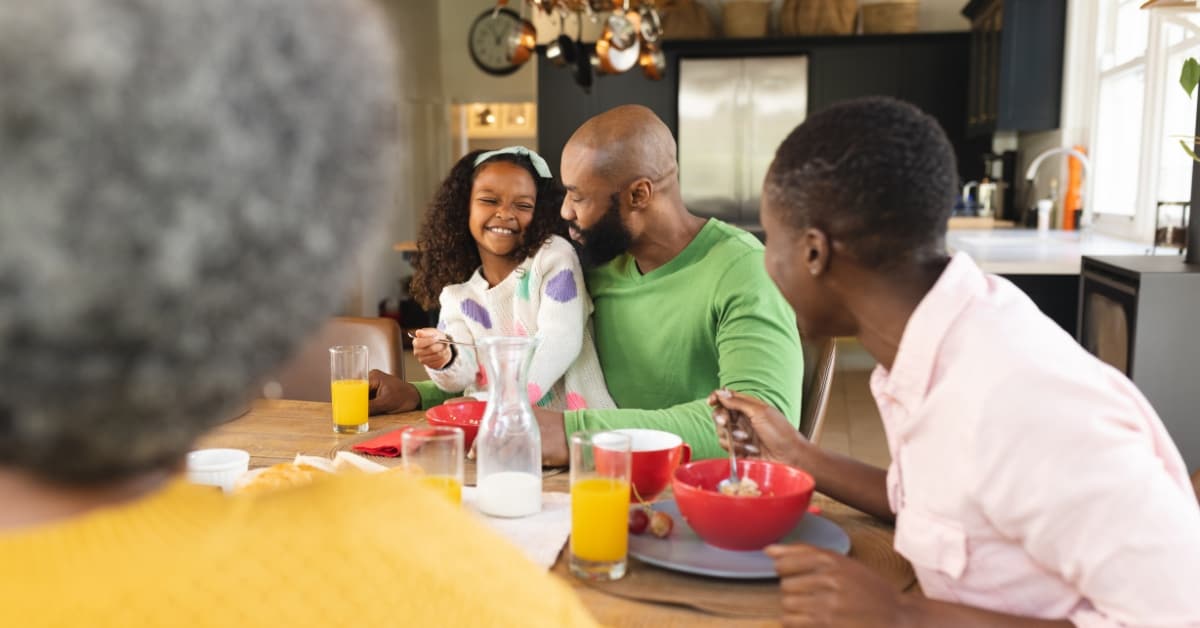 The family that eats together, stays together – or so the saying goes. There is a lot of truth to this statement.  Family mealtime is a time set aside for a family to sit down together and enjoy one another's company while dining on a meal. It is important to take some time out of each day to share a meal, regardless of how busy everyone's schedules may be.  Family Mealtime has many benefits including:
It creates a sense of belonging. Sitting down for a meal together helps to bring family members together. It helps to nourish a strong bond between members and helps them understand each other better.
It helps children learn communication skills. Through family mealtime, children learn basic communication skills such as how to listen and contribute politely.
It helps in developing the habit of healthy eating. When families are together at dinner, parents can guide children toward healthy eating habits. This helps to create a lifelong impact on children's diet and nutrition.
It is an opportunity to talk about the day's activities. At family mealtimes, the family can go around and discuss their day's events, helping to build a strong relationship between parents and children.
Creating family mealtime also encourages parents to plan meals and focus on nutrition. It allows families to catch up on one another's daily activities and creates a space for healthy dialogue. Even if family members don't always agree, it can help create a sense of understanding and empathy. Finally, family mealtime teaches children healthy eating habits that could be beneficial to them for the rest of their lives.
Starting a family mealtime can be a bit challenging at first. Although the benefits outweigh the challenge of making it a successful practice. Here are some tips you can implement when starting a family mealtime:
Find a convenient and comfortable spot for the meal. Gather around the dinner table, or even the living room.
Set a consistent schedule. Pick a moment of the day when the family can consistently come together, such as dinner time, after school, or weekend brunch.
Show appreciation. Make sure to share praises and encouragement to the family members. This will help create a pleasant and positive atmosphere during meals.
Have kid-friendly conversations. Use conversations as an opportunity to involve the children and help share their stories.
Try different styles. Experiment with new cuisines and recipes to try. This will help keep the family interested in meals.
Limit technology. To reduce distractions, refrain from using electronic devices during meals.
With proper communication, support, and preparation, family mealtime can be a meaningful and rewarding experience for all members of the family.  Not only do regular family meals help strengthen family relationships, but they can improve overall mental and physical health. Regular family mealtimes can help reduce rates of depression, obesity, teen pregnancy, and drug and alcohol abuse among teens.
Lesson Five in the Holistic Positive Parenting Course provides more information on family meals and also provides some useful tools to help you get Family Meals started in your home.