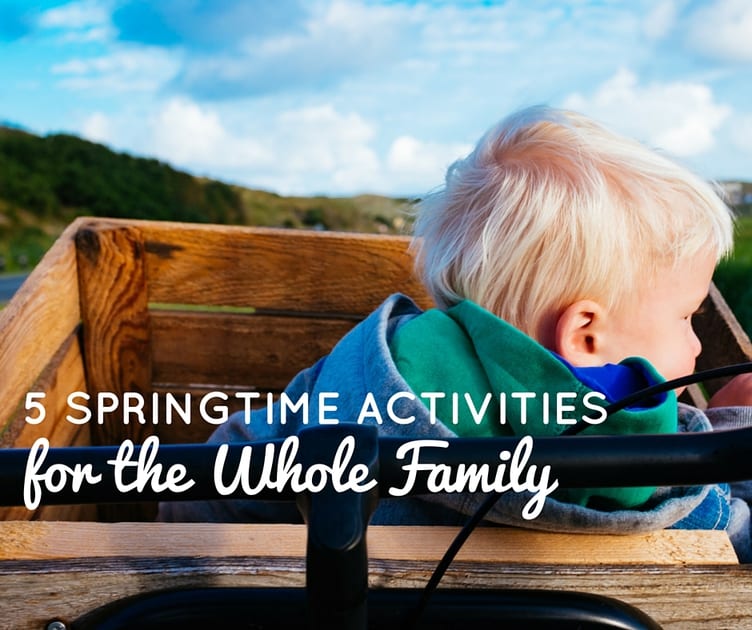 It's finally here! Celebrate Spring with your kids with these five family activities.
1. Take the time to enjoy the outside and have fun at the same time. Let your inner child out as you and your children blow bubbles with home-made bubble solution. Hereís how you make it: Put 1 cup of corn syrup in a bowl. Add 4 cups of water followed by 1 cup of liquid dish soap. Stir well. You can use a wire coat hanger, pipe cleaners, or jewelry wire to make a bubble wand. Now take time to enjoy making bubbles with your children.
2. If each member of your family has a bicycle, why not take them out, clean them up, and then go for a bike ride? This family activity is great exercise and will help you get the kinks out of your body after being indoors. You may want to have one adult up front and one following behind the group for safety.
3. Go for a hike and look for signs of spring. You will probably find crocus, daffodils, and violets along with other native flowers. Don't be surprised if you also find ladybugs, bees, and wasps. You might even find some small frogs or toads along the way if you're near water.
4. Springtime is also a great time to go to the nearest zoo. Many animals have their young during the spring, so you may see some babies while you're there. Take the time to see if the zoo has a website so you know what the layout of the zoo is, where your family's favorite animals are housed, and where the restrooms and food pavilions are.
5. Finally, you can always go fly a kite. Springtime winds are usually perfect for kite flying. You can purchase often find kites for less than $10 at your local stores. Find an open field, a breezy day, and then let the kites fly. Don't be surprised if younger children are mesmerized by the kites as they soar through the air.
Be honest, the warmer weather of springtime is beckoning you to go outside and have some fun! Use any of these springtime activities for the whole family, or come up with some ideas of your own. After being indoors all winter long, your whole family will enjoy spending some quality time together outdoors.