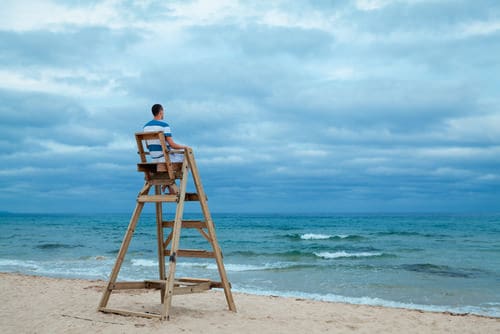 As summer approaches, it's time for your teen to get a job. Summer employment will provide preparation for their future role in the workplace. Here are the top five summer jobs for teens you may want to consider:
1. If your teen is already in college, a great way to spend the summer is to intern for a company which incorporates the teen's chosen field. For example, if your teen is studying architecture at college, working for an architect will give her insight, and training, which will become invaluable to her later on. She can use the company as a reference later on, or she may even be offered a job upon graduation.
2. If your teen is athletic, he may opt to work as a lifeguard at a beach, pool, or park. Such an opportunity would not only train your teen, but also teach discipline, and a solid work ethic as well.
3. Perhaps your teen wants to become a veterinarian. Working at a veterinary clinic can provide an endless source of knowledge. Any practical experience can only serve to increase his proficiency in this area.
4. Is your teen interested in becoming a computer programmer? If so, your child can intern at IBM, or other top-notch companies, wherein, she will learn all of the latest computer technology, as well as the ins and outs of software applications.
5. Does your teen want to become a writer? If he is majoring in journalism, any local or national newspaper would be happy to take him, or as an intern for the summer. Here, your teen can learn all about writing, publishing, editing, and news coverage. This rich experience could help catapult him into a successful career in journalism.
You may have read about the teen who had an idea to sell Beanie Baby stuffed animals on eBay. He is a millionaire today!
The possibilities for your teen are countless. Having a summer job not only teaches about the specificity of the position at hand but what companies expect: learning to work with others, developing a strong work ethic, taking criticism, and applying what they've learned to their college and life experience.