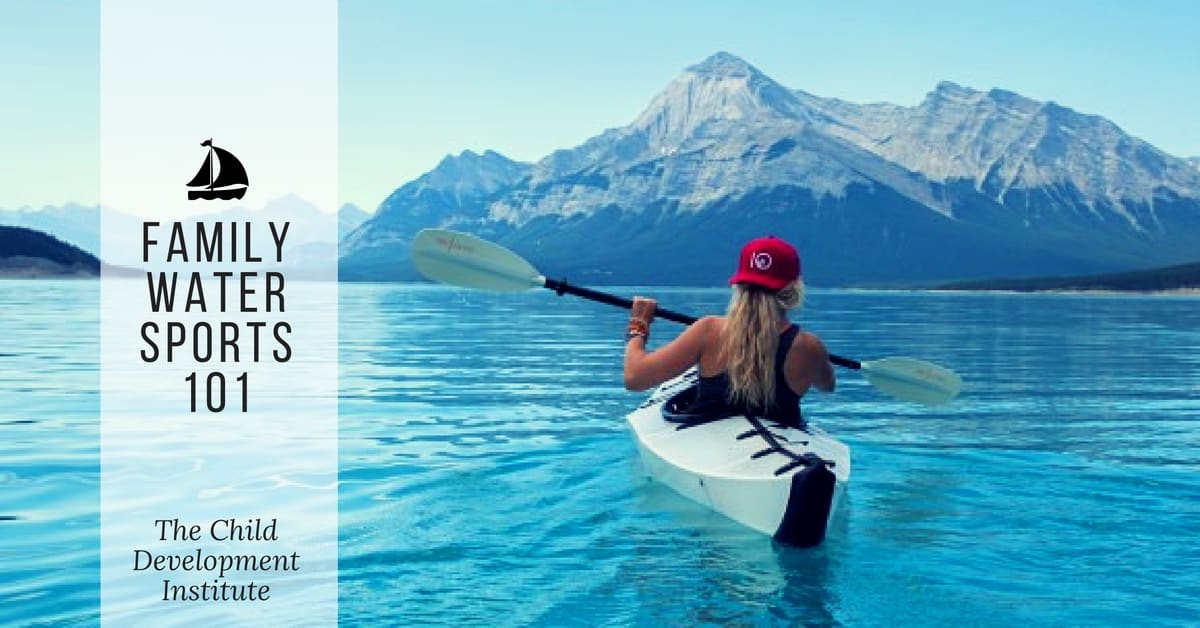 As research and experience shows more and more that we need more exercise, emphasis is being placed on incorporating physical activity into our leisure time. Summer is a great time to get your whole family off the couch and into the water. Here are some types of water sports that families can enjoy together.
1. Fishing
This is a classic family water sport, and even if you don't catch much of anything, the experience can be fun and rewarding. Boats can be rented, and most facilities offer you a choice of a guided outing or going out on your own. You can pack a lunch and spend the day on the boat. Your family can fish for food, or simply for the experience. Science-minded family members might enjoy studying the various species of fish you catch.  For more on family fishing visit Take Me Fishing.
2. Kayaking
There are now coastal facilities that cater to all ages and experience levels of kayaking. You don't need to be an expert to enjoy a guided tour along various coastlines. Some kayaking packages include camping and/or hiking as well. Children and adults who like the water and beautiful scenery might enjoy kayaking. There is fresh water kayaking available, too, at some tourist destinations along lakes and rivers.  More on family kayaking from paddle.net.
3. Tubing
Something between water skiing and bobbing in an inner tube, tubing can be a lot of fun. The big rubber tube is attached to the back of a boat, and participants take turns riding in the tube as the boats speeds over the water. You certainly have to be a good swimmer to do this one!  Learn more about water tubing for kids from Discover Boating.
4. Parasailing
This water sport also involves being attached to the back of a boat. A parasail is like a big parachute, and participants are attached to it via a harness of sorts. As the boat picks up speed, the parasailers skim along and eventually rise off the water for an aerial ride.  Parasailing.com has information on this fun activity.
5. Scuba diving
Talk about a learning experience! Scuba diving can be thrilling for kids and adults of all ages. Most facilities will offer lessons if you're inexperienced. You can choose a location with spectacular underwater formations, such as coral, or interesting undersea creatures to make it an unforgettable experience.  Learn about the pros and cons of kids scuba diving from About.com.
6. White water rafting
You don't need a beach for this thrilling sport. Whole family groups can go on a guided tour in one circular raft. Tourist destinations along rivers with "white water" (rapids) are plentiful.  More on this family activity from Rafting America.