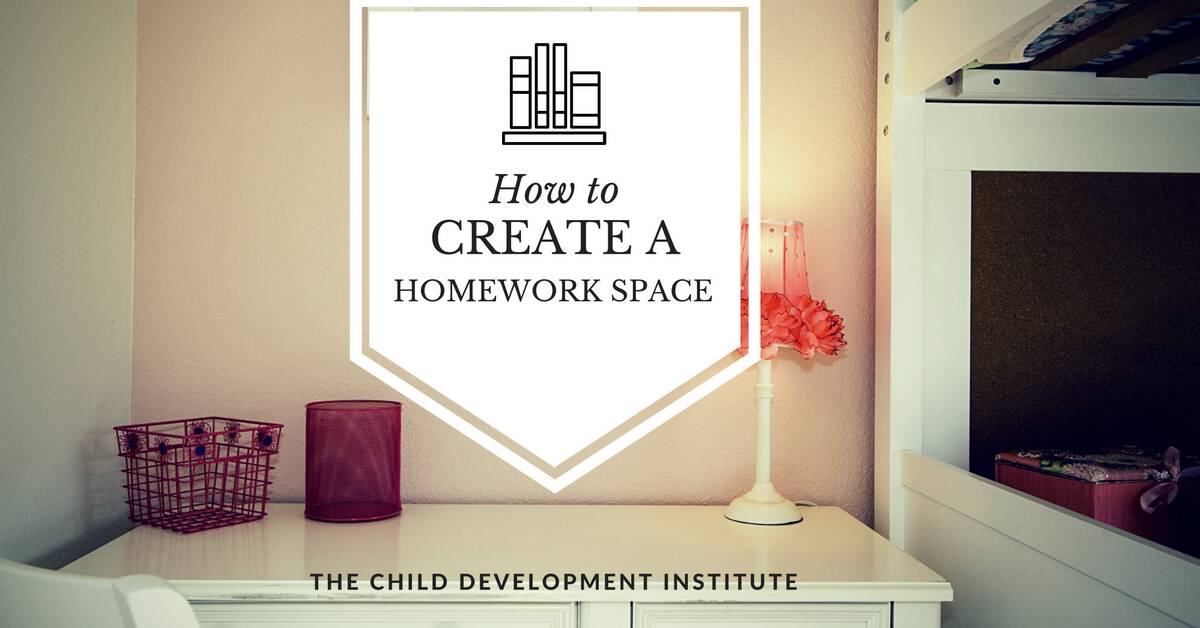 RELATED: Download Our Free Homework Charts!
If your child is like most, doing homework can be a chore. Completing homework is often the last thought on their minds after being in school all day long.
Most children, and teens especially, develop poor homework and study habits, from watching tv to texting while doing homework. The best thing you can do as a parent is set them up early on for success.
Having a workspace designated for homework is a great way to get assignments done quickly and efficiently.
Related: Tips for Helping Kids and Teens with Homework and Study Habits
Pick Your Space
The first step, of course, is to pick your space. It is important to note your child's learning style. For some, being in the center of the action is the best place for them to do their work. Some children learn better and do homework faster while being in the middle of a little bit of activity.
In contrast, if your child needs lots of quiet and to be away from the center of activity, creating a workspace in the family room or den may not be optimal for that particular child.
You can set up your homework space in a bedroom, den, family room, or even in the basement. Whatever you do, match your child up with his or her learning style and pick the space that is best for him or her.
Make It Fun
Once you have chosen the area for the homework space, make sure to incorporate some fun elements into it as well. If the desk is facing a wall, put up colorful posters or positive images that your child chooses. Studies show that having positive images to look at creates a positive mindset. Examples of this are photographs of nature or beautiful scenery, as well as your child's favorite movie character or hero.
Incorporate some color into the mix too. Don't make your child's workspace bland and boring. Add some vibrant colors to stimulate the mind. Studies also show that certain colors impact the brain in different ways. Some colors are soothing while others are stimulating.
Organize It
After picking the space and colors, make sure you have enough tools on hand for organizational purposes. Being organized is one of the most important keys to successful studying and doing homework.
If you give your child the tools to be organized early on, chances are that it will be a habit they continue with later in life.
Get Their Input
Get your child's input on the project instead of just doing it yourself. Let your child have some say in where they want their homework space to be, and allow him or her to pick some colors, posters, tools, and materials for their area.
In this manner, they will feel more inclined to do their homework and study.
So, there you have it! A few creative ways to get that workspace ready before back-to-school time hits once again.
RELATED: Download Our Free Homework Charts!