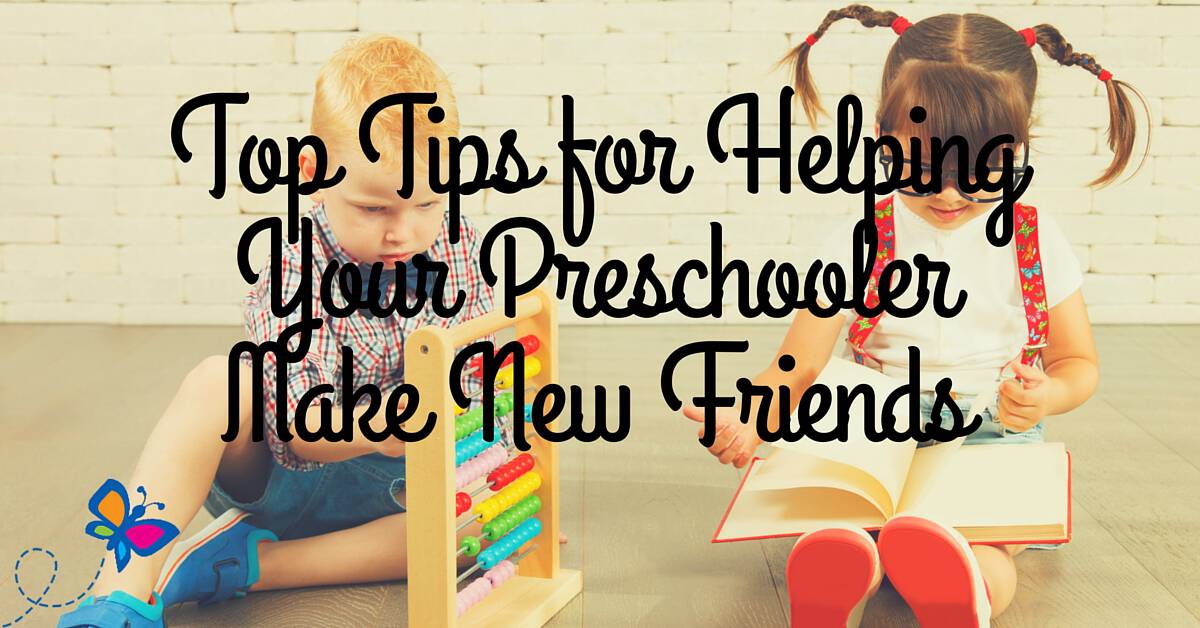 Preschoolers may not make friends naturally or easily. Depending on your preschooler's temperament, making friends may be easy or challenging. Generally speaking, preschoolers do not often form lasting friendships with peers; their friendships tend to be fleeting. Bearing this in mind, you can help your preschooler learn to make new friends with a little help. Here are some tips.
Take an Active Role
Parents and caregivers may be tempted to sit back and let things happen naturally between preschoolers, but sometimes they need a bit more input from adults than that. For example, your preschooler may not necessarily have a great time on a play date, or may even not want to go; but if you gently persist in encouraging the interaction, you may find that both kids come around and end up as friends. Don't get discouraged if things don't work out perfectly the first play date!
Teach Social Skills
Preschoolers are still learning the basics in life. Help them along by teaching them the skills they'll need to make friends. For example, you could play games that teach sharing, or role-play. You can pretend to be a friend coming over, and prompt your child as to what he should say and how he should act.
Practice smiling when you meet someone, and practice key phrases like, "Please come in," or "How are you?" Sometimes, just knowing some social skills and knowing how to act in a social situation helps a child feel more confident.
Respect Your Child's Personality
Multiple sources point out the differences in children's social behavior that is personality-based. In other words, your child may have a real desire for and need to be alone, and pushing her into social situations too soon or too often could backfire. Psychologists agree that parents and caregivers should respect a child's personality and social style, and begin work within that framework.
Sign Up for Extracurricular Activities in Your Community
Not only will extracurricular activities get your preschooler in contact with others, these activities will also help you find children in your vicinity – maybe even your neighborhood. Extracurricular activities can provide an outing for parents and preschoolers alike, and are good opportunities for making friends.
Host Play Dates
You can go to other's houses for play dates, but try opening your home, too. Invite possible or potential friends over and observe the interaction. This may give you many insights into your preschooler's social strengths and weaknesses.
Parent Tool Kit