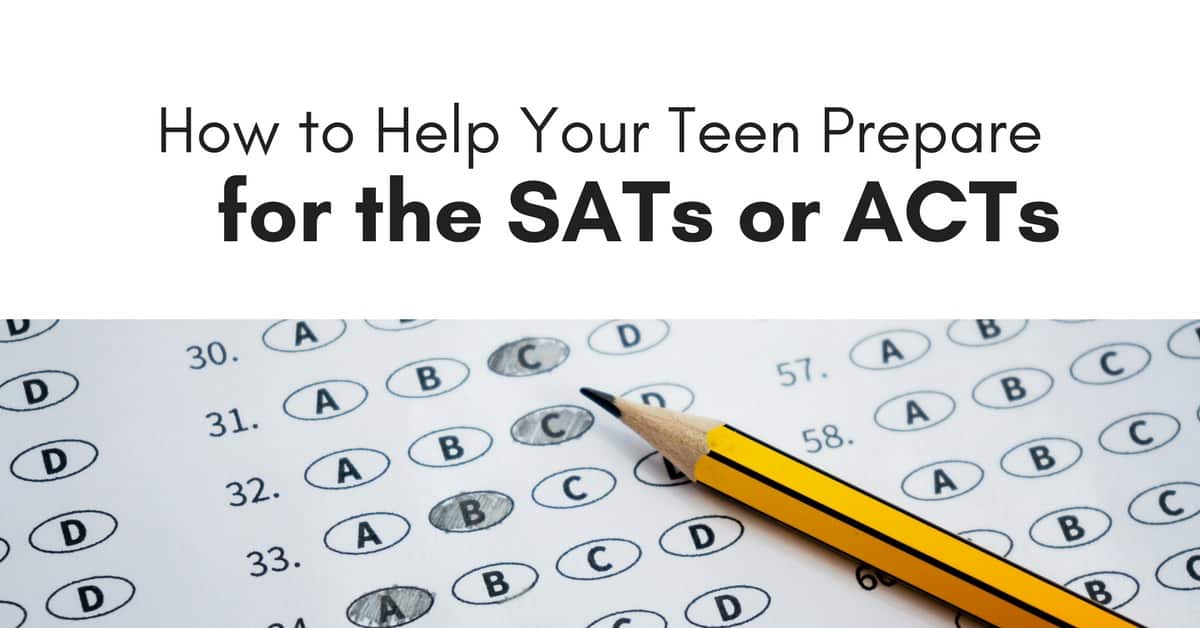 While some colleges no longer require SAT or ACT scores for admission, most college-bound students will need to take at least one of these tests. For some students, the idea that one test could make such a difference in their lives can be intimidating. If you have a high school-age child, there are several things you can do to help your teen prepare for the SATs or ACTs.
Classes
Every school has specific graduation requirements. These minimum class requirements may not be enough to prepare your teen for either of these tests or for college. When possible, have your teen take math courses such as algebra, geometry, and trigonometry. Taking upper-level English classes, such as A.P. English, will also help your teen be better prepared for either the SAT or ACT test. Your teen should take the most challenging high school courses she can handle. For some students, this may mean filling their schedule with A.P. courses. For other students, it might mean taking only one or two challenging classes.
If challenging courses are not available through your child's high school, she might be able to take online courses or classes through a local community college. These classes will help prepare her for the test, look good on college applications, and better prepare her for college classes.
Test Prep Materials
There are many ACT and SAT preparation books and other materials out there. Your teen may be able to take practice tests online or download study materials. Practice tests can help her know where she needs more practice or help. While some study materials are free, you can also buy SAT and ACT preparation books and other materials.
Tutoring
While tutoring is not a possibility for all teens, if you have the financial means, private tutoring can help your teen do better on either the ACT or SAT test. Finding a tutor who specializes in ACT or SAT prep is the most beneficial, but if your teen just needs help in a specific area, subject-specific tutoring may also be helpful.
When tutoring services are not available, your teen may want to study with a friend. This may be especially helpful when the teens have different academic strengths.