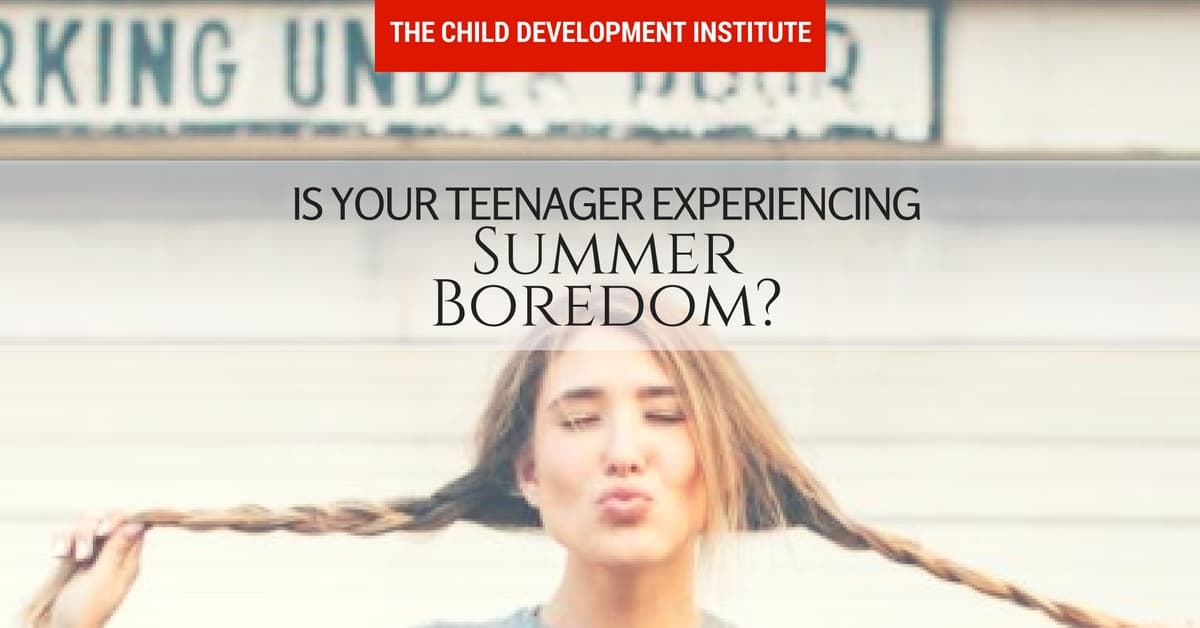 Have you ever heard your teen remark that they are bored? It can be like a broken record by summer's end. Here are some ideas to keep your temperamental teens busy all summer long.
Are teenagers prone to boredom? The attention span of an adolescent is notoriously short. They need constant stimulation to stay interested. It can be a daunting task to keep them occupied, especially when all you want to do is relax. Help them stay occupied this summer with these tips.
Related: Ways to Avoid Boredom While School's Out for the Summer
Discuss options with your teen
Talk to your teen. What are their likes and dislikes? What are their favorite hobbies or what hobbies are they interested in trying? This information can help you and them plan out their summer.
Set boundaries
Let them know that they won't be sitting on the couch watching television and munching on snacks all summer. Give them a minimum of activities to choose from the list that you have both created. While downtime is healthy and necessary, routine – even in the form of fun activities – is important.
Volunteering
Even if they are not old enough for a paid job, they can volunteer and give back to the community. Sign them up to work at a soup kitchen, help at a rec center, or do something that involves one of their hobbies. Getting involved with church groups is a great way to volunteer and help folks that you know.
Playing summer sports
If your teen played a sport in school, they may be interested in keeping their skills up in a summer league. They can have fun without the added competitive pressure of school sports.
Find a job
If your teenager is willing to get their hands dirty, work when their friends are at the beach, and learn new skills in the real world, then a summer job might be a good idea. In addition to keeping busy, your teenager will start to learn how to earn and budget money. Consider jobs close by so they can ride their bike or walk to work.
Take a fun class
Does your child like art? Sign them up for a class? There are tons to choose from – painting, pottery, watercolor, and drawing are just some of the more popular options available in most areas.
Summer programs
Many local universities and colleges offer summer programs for kids. They span a variety of career disciplines and many offer on-campus housing for the duration of the program and a stipend to students. Check to see when applications for these programs are due (many must be submitted before the end of the school year).
Help out around the house
With so much extra time, teenagers can help in making improvements to the house. Assisting mom or dad with building a deck, landscaping the yard, or coming up with their own outdoor projects has the potential to be a productive and fun learning experience.