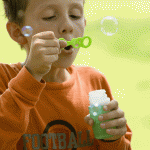 Summer is about half over. Does it seem like along way until it is time for school to start? After the first couple of weeks, however, the kids may become bored. Here are ways to avoid boredom while school's out for the summer:
No kid can resist a trip to the zoo. Spending a day there is not only fun, but can also be educational. An alternative to the zoo may be petting farms in your area. Kids have the opportunity to get up close and personal with the animals, as well as, feed and pet them.
A trip to the Museum of Natural History is another day well spent. Kids love dinosaurs, and you can spend a wonderful afternoon browsing all of the ancient exhibits. While you're there, propose a treasure hunt by going to the gift shop, and picking out several postcards of the exhibits. Then have the kids try to find each one.
What kid doesn't love spending a day at the mall? Plan on an all day trip to your local mall, followed by lunch. The kids can browse to their heart's desire. Bring extra cash – they are sure to want to buy just about everything!
How about building a birdhouse for the backyard? Your kids can design it, paint it, and even put their initials on it. It's a wonderful way to get them involved in nature, and the environment.
Perhaps you've planned a camping trip. This is a great time for the entire family to get away from it all, and bond.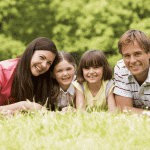 Not only is it relaxing for you, but also the kids will be able to swim and fish; and the family can sit around the campfire at night toasting marshmallows, and telling ghost stories.
Reading and writing can also break the boredom. Visit your local library, and have your kids choose books to read. They can also start a journal entitled, "What I Did on My Summer Vacation." They can include pictures, or just simply write all about the fun things they did, or experiences they had over the summer.
While these are some of the ways to avoid boredom while school's out for the summer, certainly there are many more ideas that the entire family can come up with to keep summer fun, exciting, and memorable. Keep in mind, the next time your kid says he or she is bored, to provide options – then leave it to them to come up with solutions.