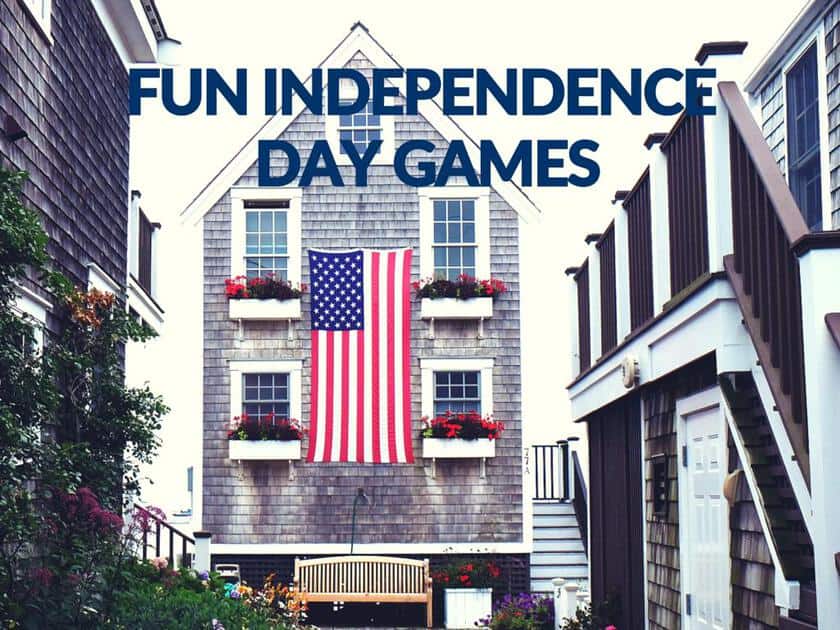 Independence Day will be here before you know it, and your children may be looking for fun outdoor games to play. These fun 4th of July games are sure to keep your kids entertained for hours!
Flag Relay
Gather together a bunch of small American flags, enough for each person playing the game. Then split the children into two teams.
Put two buckets filled with sand at one end of the yard and make the starting point at the other. Place the flags into the buckets with an equal number in each one.
When you say go the first child will race to the bucket, pick up a flag, and then head back to the next team member. They're not allowed to run back, however. They may walk or march. When they reach the next team member, they'll tag them and that person will race down to get their flag.
Continue the game until each team member has raced down to pick up a flag. Let the children keep their flags. If your town is having fireworks, the children will have flags to wave.
Bike Parade
Children love to ride their bicycles. Encourage them to decorate their bikes and have a mini bike parade. Invite your children's friends to participate too!
Ask the other parents in the neighborhood to help their children decorate their bikes. One parent may want to lead the children on their bikes. Young children without bikes can also participate by decorating wagons they can sit in or marching behind the bikers.
Cake Decoration Competition
You may have seen the television shows where teams decorate cakes in a challenge. Why not hold your own cake decoration competition? Your children don't have to decorate an entire three-layer cake, but you can have them decorate a single layer or cupcakes.
Provide each child with a single layer cake or a cupcake. You'll also want to have patriotic-colored frostings. Besides providing frosting, you will  also want to have sprinkles and other decorations on hand.
The Fourth of July is a great holiday to celebrate as a family. Using one of these fun Independence Day games or activities will give your children something to do while the food is cooking or parents are otherwise busy.