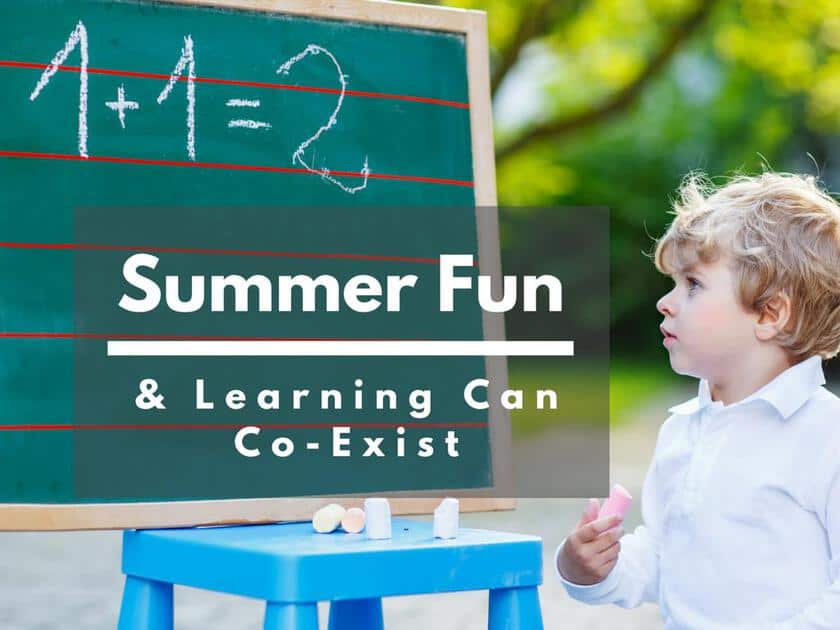 Learning never stops during the course of our lifetime; so it's important to motivate kids to learn as much as they can, even during summer recess. Summer fun and learning can co-exist. Here are some examples of how.
Word games, such as Scrabble, come in small sizes, which are suitable for beach and road trips. Kids love them! They stimulate vocabulary and engage children in friendly competition. In addition to improving vocabulary, math skills are also being developed every time a child adds up his score. Boggle is another portable word game that kids love. They can manipulate the letters, make words, and add up points. This is a great game to take on a camping trip or to the beach.
Computer games are also useful to keep kids learning over the summer. Games which involve critical thinking can be competitive while reinforcing group work, and cooperative learning. Using these types of games keeps the stimulation of the kid's minds at work. It's critical to keep the thought processes flowing, so they are prepared for the following school year. In playing these games, kids can also be taught to accept defeat gracefully.
Another board game, which involves critical thinking, is checkers. The entire family can challenge each other, promoting social stimulation. Suduko is a game involving math and numbers. There is a kid's version, which can be utilized on a rainy day or when there is some down time.
The advantage of utilizing these games is learning without your kids realizing it. In this way, while they are having fun over the summer, they are actually preparing for the fall term. Learning not only stimulates their minds, but also reinforces the skills they are taught throughout the school year. In addition, there are some great sites for computer savvy kids you might want to look at.
Summer fun and learning can co-exist by utilizing these games and word play. Without realizing it, your kids will be ready for the next phase in their school career, because time was taken to teach and have fun at the same time.