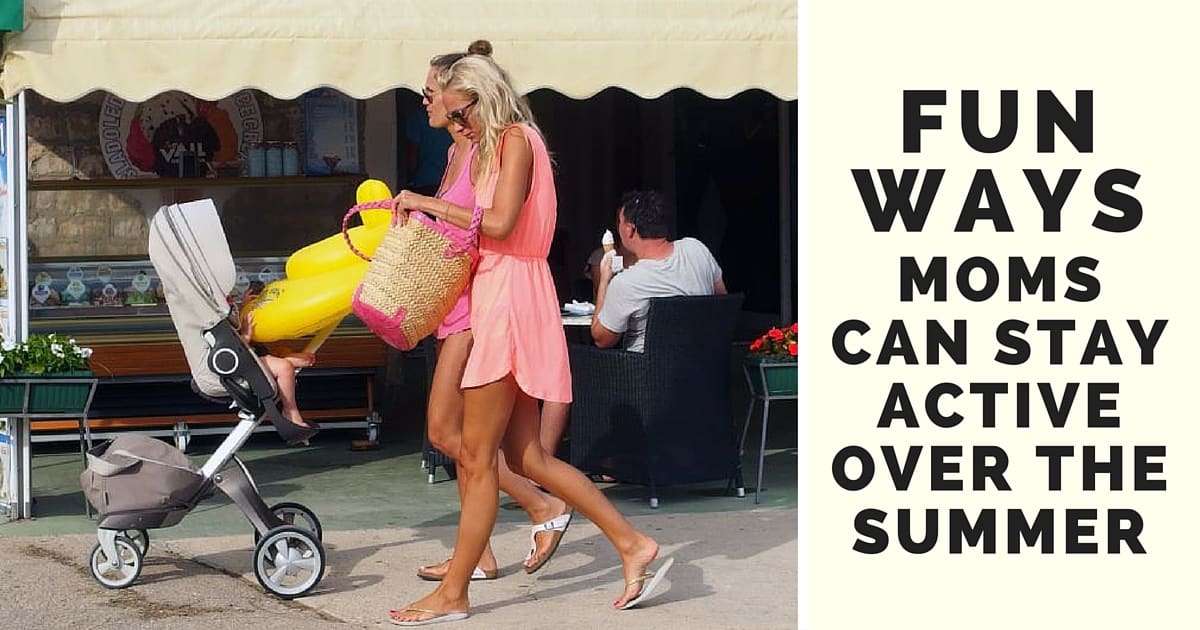 If you are like most moms, you run around all school year long and look forward to the lazy, hazy, even lazier days of summer. However, the logical part of your brain knows that it is important to keep up with some level of activity during the summer as well.
Keeping active has many benefits:
It keeps your body physically fit
It keeps your mind sharp
It alleviates the "I'm bored" routine
There are many creative and fun ways to stay active over summer.
Create Your Own Mom's Summer Activity Program
Take a little time over a weekend and put together a real live summer activity program for moms. Look into various state parks and campgrounds as well as hiking and biking trails.
Make an itinerary for each activity. Pick a date and a rain date, if applicable, for each activity.
A Day at the Beach
Create a beach walk activity where you walk for a certain amount of time during the cooler evening hours, stop with pails and shovels, and look for beach treasures such as shells and sea glass.
Set aside a half-hour for a photo opp session. Also, why not plan for a designated amount of mileage to walk in order for your beach walk to make a healthy impact physically. Have everyone jog on the way back and have a healthy treat such as frozen popsicles or ice cold lemonade when you have reached your end destination.
Check Out the Hiking Trails
If you are not a hiker and think that it is an uphill battle, think again. Check out your local beginners' hiking trails and see which ones are appropriate for moms with young children. You never know, you may start a life long love of hiking for yourself and your kids.
Make sure you start out small and take time along the way to pick up gifts from nature and take lots of photos.
Bicycles and Summer Go Together Like Peanut Butter and Jelly
One of the first things your children may want to do as soon as nicer weather arrives (but not quite nice enough to swim yet) is to ride their bikes.
Take some time to explore the bike trails in your neighborhood. If your children are a little older, try to create your own bike trail. Make it an adventure to see where it leads.
Swim Your Way to Fitness
You and your children probably cannot wait to get your swimwear on during summer. If you have a child who does not know how to swim, this is an excellent opportunity to have him or her take lessons.
If your child is more proficient a swimmer, than perhaps you can do a lap or two together to see who can keep up with whom.
Fore!
Ever think about taking golf lessons with your children? Try it – you never know, you may be introducing them to something they will want to follow through for many years to come. And, it's a great way to stay in shape as there is a lot of walking.
So, there you have it – a few fun ways for moms and kids to stay active during summer.