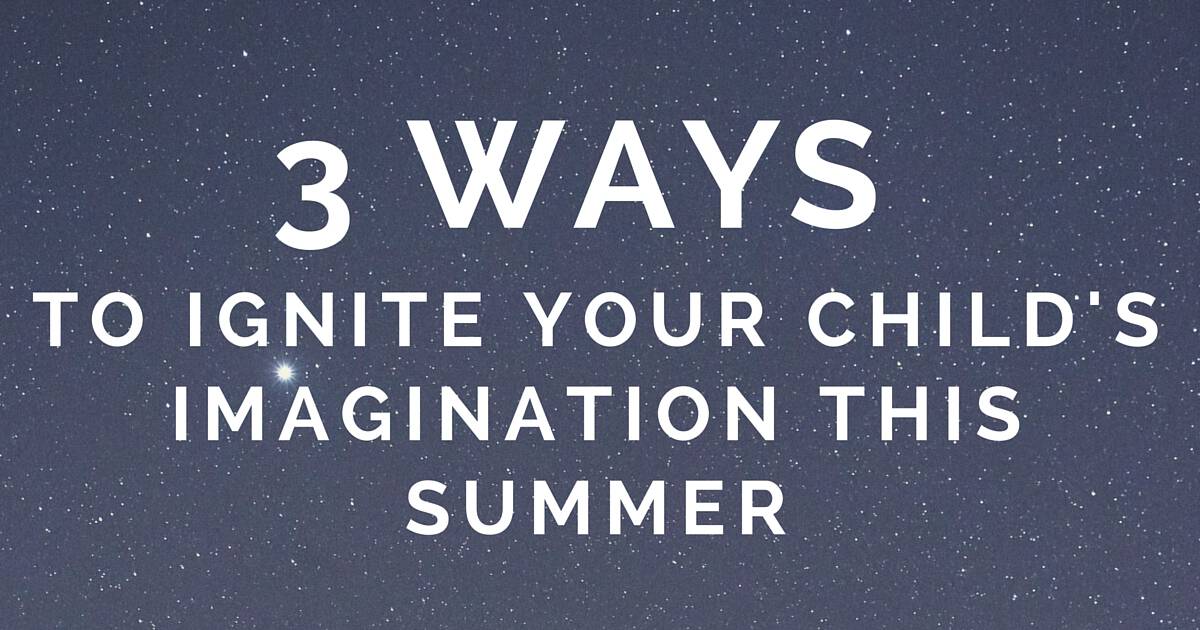 Summertime means longer days, starry nights, and days at the beach – and unfortunately sometimes hearing your children say that they are bored. It is hard for active and busy families to stay connected with routine, structure, education, and even creative imagination.
However, it is important to continue with all these things, especially for child development purposes. You certainly wouldn't stop all the everyday things like cooking and laundry you do as a parent, so why stop being creative over the summer?
There are ways you can discover to keep the imagination going all summer long.
Thank Your Lucky Stars
One of the best parts of summertime is the night sky. There are so many educational and imaginative ways to examine the stars. Get a telescope and do some research online. Stargazing is a wonderful way to keep your kids' imagination roaring.
Simply laying out on a blanket is another wonderful way to just take it all in and wonder how it all came together. Get some books and really delve into the beauty and awe that nature supplies us with during summertime.
Let your kids come up with a list of questions and set out to find the answers. There is no better time than summertime to explore the universe.
Travel
What better way to explore your imagination than to take a trip by air, land, or sea. A cross-country train ride through various historical spots will light up your children's imagination as they imagine what it would have been like to ride an old-fashioned train back in the day during those parts of the country.
Visit different seaside spots to explore different sea life. Take a trip to a mountain and go hiking, exploring different objects along the way.
Mansions
Many cities and towns have mansions that used to inhabit the wealthy pioneers. If you are fortunate enough to visit one of these, see if you can visit when they are offering a dress-up version tour where everyone in the mansion is in character and in uniform.
As a parent, you will provide your children with fun, imagination, and a bit of historical education without them even knowing it.