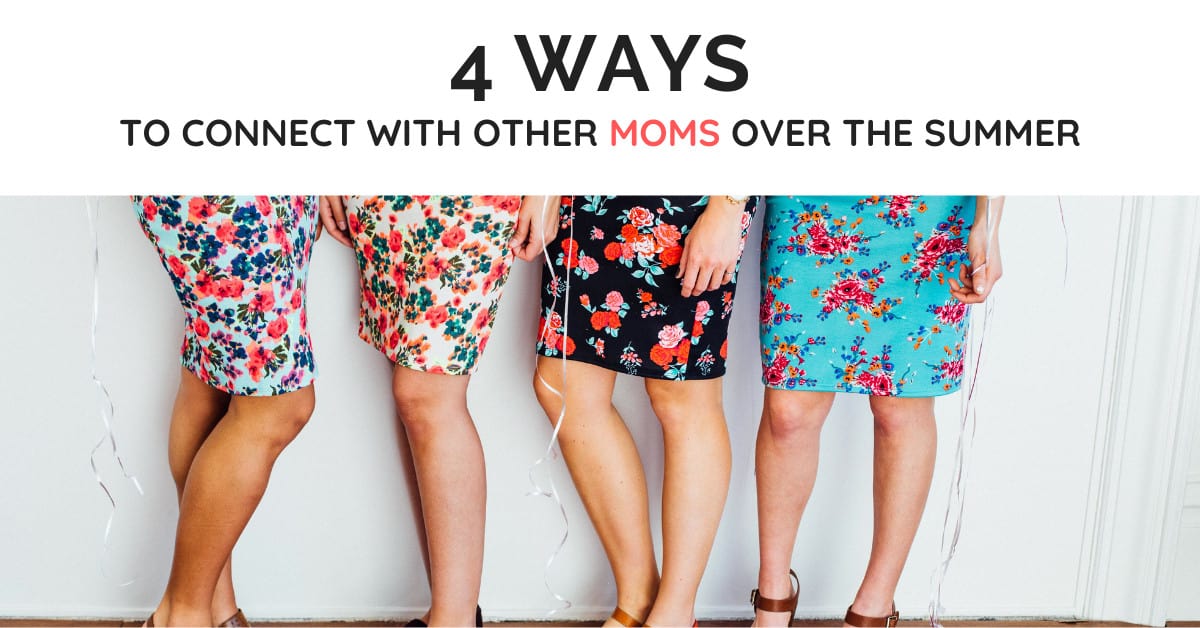 Does the sound of summer give you a small feeling of panic and dread? Do questions such as, "What will I do with my children?" and "How will I stay connected to other moms?" fill your mind?
Summertime can bring isolation, freedom, lack of structure, and the dreaded boredom that comes from having too much time on our hands. If you are like most mothers, you are seeking ways to connect with other moms as well as make new mom friends with whom to share your experiences over the summer.
Here are four ways to connect with other moms over the next few months:
Start a Beach Club
One of the best ways to stay connected over summer is to visit the beach. It's a place for fun in the sun for kids and can be a place of camaraderie for the moms as well.
Rather than simply saying, "Let's go to the beach over summer," start a beach club. Pick one day per week that works for everyone involved – even if it is very early on the weekend or later in the evening. In fact, evening trips to the beach with a picnic can provide many benefits:
The temperature is cooler
You can get some things done at home during the day
It's not as crowded
Once you have an agreed-upon date and time, have everyone contribute to snacks and beverages. For example, rather than bringing only what your kids like, have one person offer treats, and another fruit, while someone else shares fun summer beverages like lemonade.
Afterward, take turns going back to each other's homes. Alternate an ice cream party at one person's house with a jump in the pool another week at someone else's place.
When you have a commitment and a plan, it makes it so much easier to keep your word.
Unusual Summer Educational Opportunities
More often than not, you will find a host of unusual educational opportunities if you do a little research in advance. There are so many wonderful summer educational activities:
Fish hatcheries
Nature preserves
Farms
Aquariums
Best of all, most of these offer mom-and-child programs where you can interact with others.
Take a Lesson
Look into programs that offer mom-and-child lessons such as painting, swimming, dance, arts, and crafts. The list is endless, but the point is, if you want to connect with other moms, you need to join programs that offer opportunities for both moms and their children.
Volunteer
There is no better way to connect with others and make new mom friends than to volunteer. A child is never too young to learn the benefits of giving back. Organize a beach clean-up or neighborhood yard sale, donating the proceeds to a charity your children can relate to such as an animal adoption agency.
As you can see, there are so many ways to connect with other moms while keeping your children busy and active over the summer, creating a win/win situation all around.