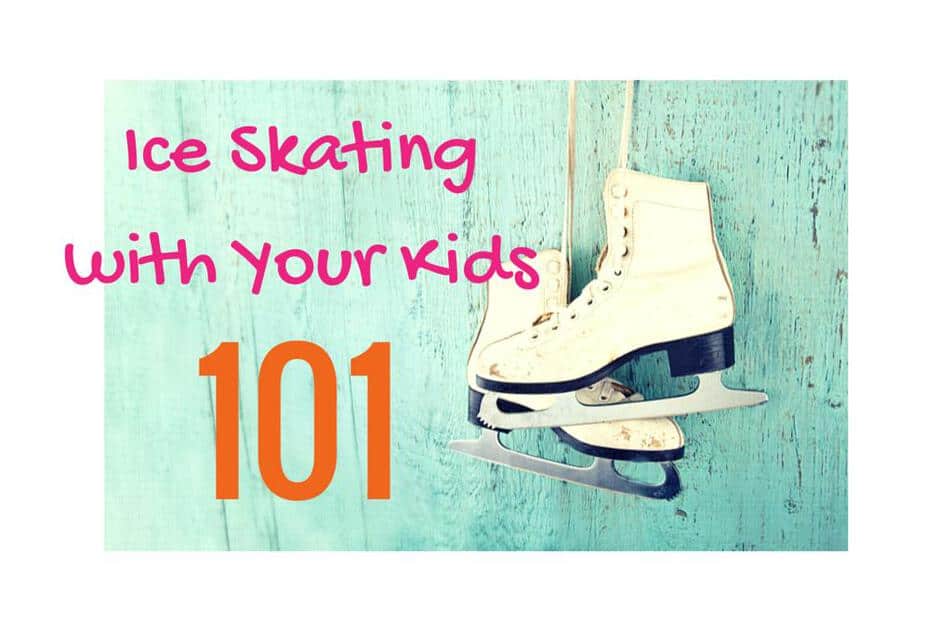 Families that play together stay together, or at least that's how the saying goes. If you take some time to have fun together, it can reduce stress nd tension among family members. Choose an activity everyone can enjoy.
Have you considered the health benefits of ice skating for the whole family?
Ice skating is not just an Olympic sport or something that hockey players do. Indoor ice skating rinks allow for year-round fun, as well as outdoor rinks in the winter. (What's better during a hot summer day than going into an ice-cold rink and enjoying yourself for a few hours?)
Ice skating is great exercise. You stretch and strengthen your muscles, and skating provides excellent aerobic training. Besides being a great workout, ice skating is also a lot of fun!
Some basics about ice skating:
1. Finding an activity that you enjoy makes it more likely that you'll actually do it regularly. Consider going ice skating twice a week and then doing some other form of exercise for the rest of the week.
2. Experiencing family stress? Ice skating as well as other exercise releases chemicals within your body that help reduce stress and promote a feeling of well-being and relaxation.
3. Even though ice skating takes some practice, it's something everyone in your family, with the exception of really little babies, can partake in. Most rinks rent skates for a reasonable fee but if your family goes ice skating a lot, save money by purchasing a pair for each family member whose feet are finished growing. Toddlers' and childrens' feet grow so quickly that buying them their own ice skates may not be cost-effective.
4. An added benefit of ice skating as a family is that the activity can help keep you connect. Allow your kids to bring along friends and invite yours, too. Make it a group activity.
5. If you don't live close enough to an ice skating rink to be able to skate regularly, find out if there are any places where pond hockey is played in your town. Skating outdoors is magical, especially when it's snowing!
6. If you're new to ice skating, learning how to keep your balance and feel comfortable will take a little time. Though it may be frustrating, stick with it!
7. Many rinks have milk crates and other balance-helping objects that small children and people who are shaky on their skates can use to push in front of them while they learn how to skate.
How to Avoid Ice Skating Injuries
Ice skating is a classic winter sport that tons of people partake in. However, if  you're new to ice skating, you're much more prone to injuries. Learn how to avoid injuries on the ice with the following tips.
When first learning to ice skate, it's important to take precautions to avoid getting hurt. The easiest way to avoid injuries caused by falls or bumping into the skating rink walls is to wear the proper equipment.
So, what safety equipment do you need?
1. A helmet to protect your head. It's possible you'll be travelling at high speeds and a fall can cause serious injury. A helmet will lessen the damage done should you fall.
2. Your ice skates are also a type of safety equipment. Why? If your skates don't fit properly, they won't support your ankles properly. If your ankles aren't supported, it's more likely that you'll fall. Be sure to take the time to tie your laces properly – any seasoned skater or hockey player can show you the right way.
3. Knee and elbow pads aren't a bad idea, either. 
4. Gloves will protect your fingers from injury, as well as keeping them warm.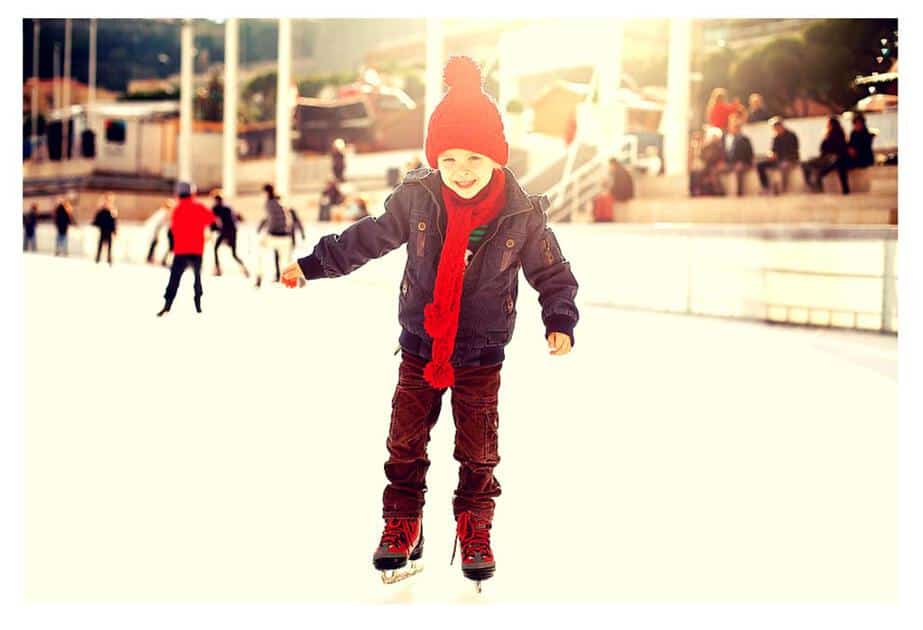 Learn how to fall correctly. Bend your knees and squat down whenever you think you're going to fall. Try to fall to the side and forward rather than leaning backwards. Protect your fingers by putting your hands in your lap.
Of course, once you fall you have to get back up! Turn over onto your hands and knees like you're crawling. Then put one foot in between your hands and use your toe pick to keep your foot from sliding forward. Then put the other foot even with the first and push yourself up. Showing your kids how to fall, get right back up, and try again will teach them the importance of not giving up right away. Furthermore, the better they get at skating, the more they'll enjoy it!
Learning to stretch properly before getting onto the ice can also help you avoid injury. You never want to go out onto the ice 'cold,' meaning without having stretched and warmed up first. Stretch your hamstrings and stretch to the sides to warm up your abdominals. You will be using all of your muscles when you're skating, so be sure to stretch thoroughly.
Avoid skating when you're really tired. Head to rink when you're wide awake, uninjured, and not exhausted. Being prepared to skate mentally can also help you avoid injury.
Avoiding ice skating injuries is similar to avoiding injury when doing other forms of exercise. You want to be sure that you have the proper safety equipment and stretch and warm up your muscles before beginning. Consider enrolling yourself and your kids in a class or hiring a private instructor for one-on-one lessons.