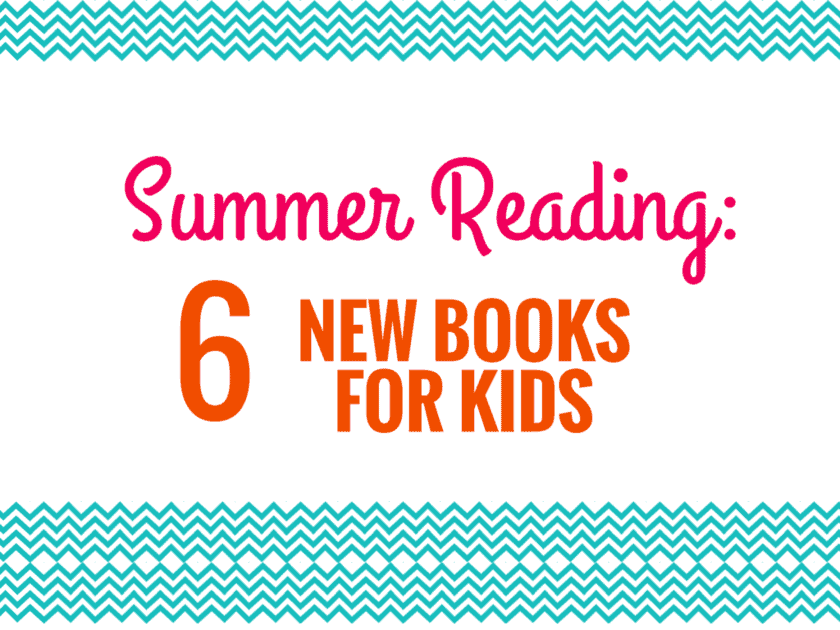 Reading not only improves comprehension and cognition, but it can lure your kids away from endless hours of TV and video games. Here's a list of newly published bestsellers for your kids to read this summer.
Teens/Young Adults
Archivist Wasp
by Nicole Kornher-Stace (Ages 12+)
Wasp's job is simple – hunt ghosts. And every year she has to fight to remain an Archivist. Desperate and alone, she strikes a bargain with the ghost of a supersoldier. She will go with him on his underworld hunt for the long-long ghost of his partner and in exchange she will find out more about his pre-apocalyptic world than any Archivist before her. And there is much to know. After all, Archivists are marked from birth to do the holy work of a goddess. They're chosen. They're special. Or so they've been told for four hundred years.Archivist Wasp fears she is not the chosen one, that she won't survive the trip to the underworld, that the brutal life she has escaped might be better than where she is going. There is only one way to find out.
Kissing in America
by Margo Rabb (Ages 14+)
In the two years since her father died, sixteen-year-old Eva has found comfort in reading romance novels—118 of them, to be exact—to dull the pain of her loss that's still so present. Her romantic fantasies become a reality when she meets Will, who understands Eva's grief. Unfortunately, after Eva falls head over heels for him, he picks up and moves to California without any warning. Not wanting to lose the only person who has been able to pull her out of sadness—and, perhaps, her shot at real love—Eva and her best friend, Annie, concoct a plan to travel to the West Coast to see Will again.As they road trip across America, Eva and Annie confront the complex truth about love.In this honest and emotional journey that National Book Award finalist Sara Zarr calls "gorgeous, funny, and joyous," readers will experience the highs of infatuation and the lows of heartache as Eva contends with love in all its forms.
Middle Grade
Fort 
By Cynthia De Felice (Ages 8-12)
In this boys-will-be-boys summer story about friendship and revenge, eleven-year-old Wyatt and his friend Augie aren't looking for a fight. They're having the best summer of their lives hanging out in the fort they built in the woods, fishing and hunting, cooking over a campfire, and sleeping out. But when two older boys mess with the fort–and with another kid who can't fight back–the friends are forced to launch Operation Doom, with unexpected results for all concerned, in this novel about two funny and very real young heroes.
Lost in the Sun
By Lisa Graff (Ages 9-12)
Everyone says that middle school is awful, but Trent knows nothing could be worse than the year he had in fifth grade, when a freak accident on Cedar Lake left one kid dead, and Trent with a brain full of terrible thoughts he can't get rid of. Trent's pretty positive the entire disaster was his fault, so for him middle school feels like a fresh start, a chance to prove to everyone that he's not the horrible screw-up they seem to think he is.If only Trent could make that fresh start happen.It isn't until Trent gets caught up in the whirlwind that is Fallon Little—the girl with the mysterious scar across her face—that things begin to change. Because fresh starts aren't always easy. Even in baseball, when a fly ball gets lost in the sun, you have to remember to shift your position to find it.
Picture Books
Ballet Cat The Totally Secret Secret
By Bob Shea (Ages 6-8)
Ballet Cat and Sparkles the Pony are trying to decide what to play today. Nothing that Sparkles suggests–making crafts, playing checkers, and selling lemonade–goes well with the leaping, spinning, and twirling that Ballet Cat likes to do. When Sparkles's leaps, spins, and twirls seem halfhearted, Ballet Cat asks him what's wrong. Sparkles doesn't want to say. He has a secret that Ballet Cat won't want to hear. What Sparkles doesn't know is that Ballet Cat has a secret of her own, a totally secret secret. Once their secrets are shared, will their friendship end, or be stronger than ever?
Ice Cream Summer
By Peter Sis (Ages 4-8)
From Hans Christian Anderson Award winner and three-time Caldecott Honoree Peter Sis comes a delectable picture book that is as breezy, sweet and irresistible as ice cream in summer.Dear Grandpa,
Summer is going well.
I am very busy. But don't worry, I am not forgetting about school! I read every day. I practice my math facts. And I am even studying world history!Peter Sís's delicious tongue-in-cheek vision of summer dishes up the whole scoop on everyone's favorite frozen treat–and proves that ice cream is every bit as enriching for the mind as it is for the taste buds. Readers everywhere will be begging for seconds and thirds!