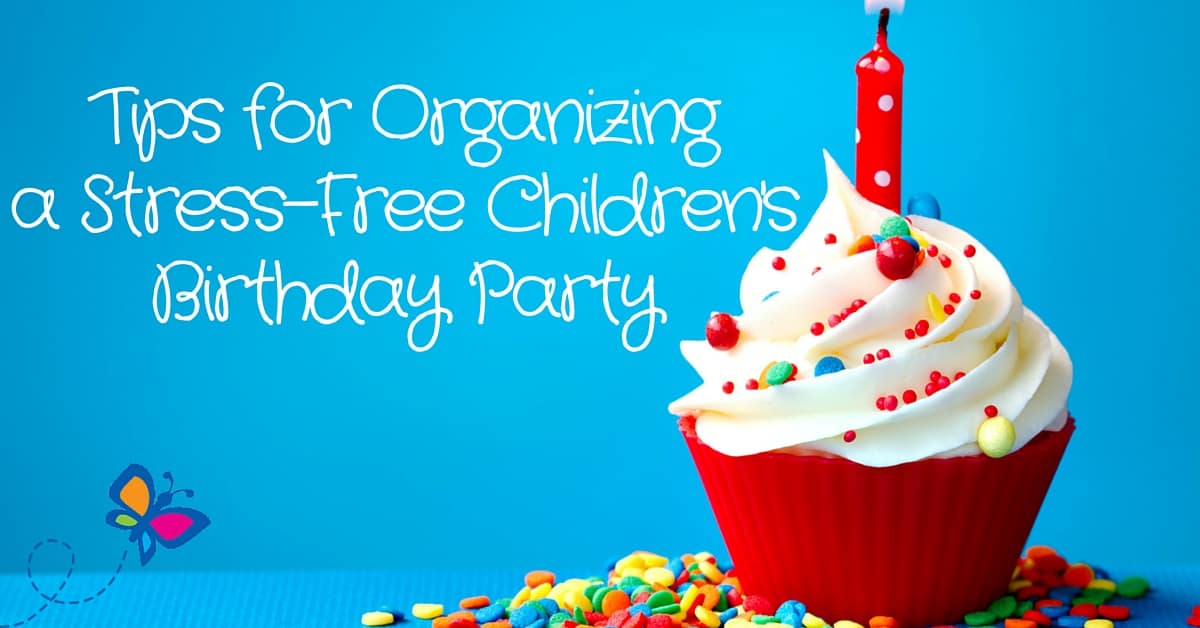 Children count the days until their birthday and love to celebrate by inviting their friends to a party. However, organizing a children's birthday party can be stressful. Here are some tips to help make it as stress-free as possible.
Fix a Budget
You might already have an idea of how much you want to spend on your child's birthday party based on the amount you spent last year. If you're unsure of your budget, ask how much three all-inclusive party venues charge. Then, set your budget at the high, medium or low end of these charges depending on your financial circumstances.
Decide on a Venue
Would you prefer to hold your child's birthday party at home or at a party venue?
Party venues, such as play centers and animal farms, benefit from economies of scale, so the actual cost per child can be lower than if you organize a home-based party. In addition, the staff at party venues organize games, entertainment and food and drink, so all you need to do is turn up with the birthday cake.
If you decide to have a home party, hiring a children's entertainer, such as a magician, comedian or face painter, will help the party to run smoothly. You'll be able to prepare the food while the children are being entertained.
How Many Children Should You Invite?
Another consideration is the number of children you'd like to invite. If you have a home party, you'll need to limit the number of children unless you have a very large house and garden.
This isn't the case with party venues. If you want to invite your child's entire class or your child's pre-school friends as well as their school friends, a party venue would be the best option.
Length of Party
For children aged under 5, a shorter party of one to one-and-a-half hours is best because young children get tired quickly. For children aged between 5 and 10, parties usually last between 2 and 3 hours.
Most venues have a set time for parties. Make sure parents know when to pick their children up from the party.
Party Themes
If you're having a home party, ask your child to suggest some themes for their party. These could be generic themes such as pirates or princesses or character-based themes. Some ideas are Thomas the Tank Engine, Ben 10 or Spiderman for boys or Dora the Explorer, Frozen or Hello Kitty for girls.
If you're having the party at a venue, the venue may offer a choice of several different themes. They may also have several party rooms with different decorations.
Invitations
Once you've planned the party, you can send out invitations. Look for invitations on the theme your child has chosen. Instead of buying invitations, you could make them with your child or download and print invitations from such websites as disney-stationary.com and freeprintablebehaviorcharts.com.
Some party venues provide invitations for you to fill in, making this task easier.
Give out invitations at least two weeks before the party and set a deadline for replies. You'll need to know how many children are coming at least a few days in advance, so that you or the party venue know exactly how many children to cater for.
Organizing a birthday party for your child doesn't have to be stressful. With a little forward planning and help from venues or entertainers, the party can be organised with the minimum of stress, whatever your budget. Your child will enjoy an exciting day that they will remember for many years to come.
Kids Birthday Parties: Themed Birthday Party Ideas (PBS)
More ideas and everything you need for kids birthday parties (Amazon.com)