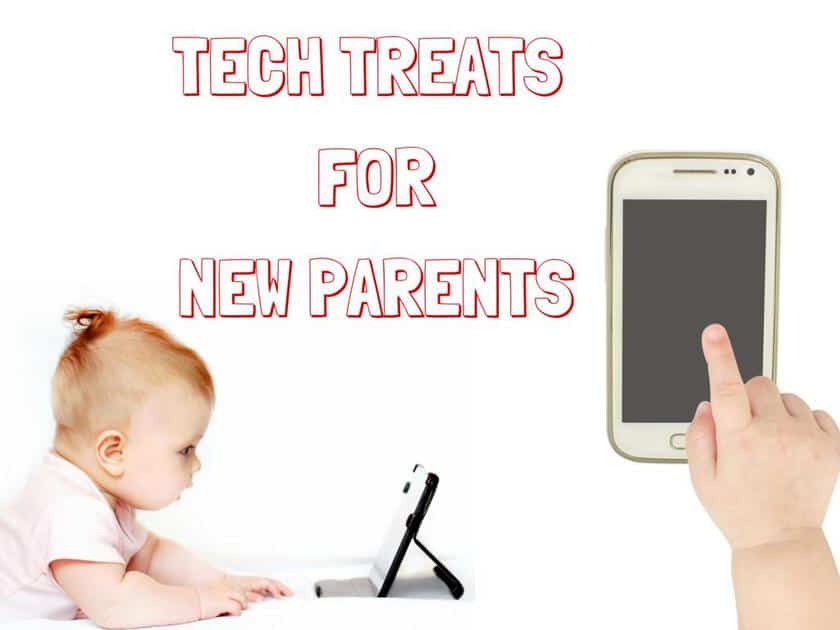 Are you an expectant mom preparing for the birth of your eagerly anticipated child? Or are you a protective partner stressing over the arrival of your new responsibility? If your bundle of joy has left you with frayed nerves, you can toss your worrying aside and instead think about the tech treats you'll be able to enjoy as a new parent. Here are just a few innovative options today's parents now have at their disposal:
My Baby's Beat
Use your iPhone / iPad microphone to hear your baby's heartbeat sound.  You can record, and share the recordings via email, Facebook, Twitter or WhatsApp
 Baby Names™
Get the #1 baby naming app! Better than any book, browse through thousands of possible baby names using a friendly, easy to use interface. See the details of each name, including origin, meaning, pronunciation, and even how popular the name is. Still can't find a great name, use the custom search feature to narrow down your results by trends, popularity, origin, parts of a name and even the meaning of the name!
Loads of other features, including our new idea lists. Christmas names, seasonal names, strong names, nature names, and tons more lists to help you find the perfect name for your baby! Once you find the must-have name, easily save it to your favorites list and see what it looks like with a middle name and last name.
Not just baby names! We even included thousands of last names so you could research just how popular your family name is!
 Cloud Baby Monitor
Available for both iOS and Mac devices, the Cloud Baby Monitor app lets you turn your iPad, iPhones, and Mac computers into baby monitors. Simply download the application on two devices, set one device as the parent unit and one as the child unit, and start monitoring your child's nursery remotely. You can play lullabies to your child, speak to them, and record video as they slowly fall asleep. There's no need to purchase an expensive baby monitor if you already have compatible iOS/Mac devices in your home.
 My Pregnancy Today
Expecting? Get the must-have pregnancy app for every parent-to-be. Brought to you by BabyCenter, the parenting resource trusted by over 100 million moms worldwide. My Pregnancy Today has been recommended by ABC News, Healthline, American Pregnancy, All Parenting, and Pregnancy magazine. Simply enter your baby's due date and My Pregnancy Today will turn your iPhone into an expert guide for each day of your pregnancy. Feel more prepared for your baby's birth, and get the answers you need, whenever you need them.
 Today's parents (and parents-to-be) have access to more tech toys and gadgets than previous generations. From parenting apps to data-tracking wearables, entrepreneurs within the technology sector are innovating for parents in a variety of intriguing ways. Whether you're looking for gadgets for your new baby's nursery or cool products to help you prepare for your impending arrival, there's never been a better time to be a gadget-loving parent.