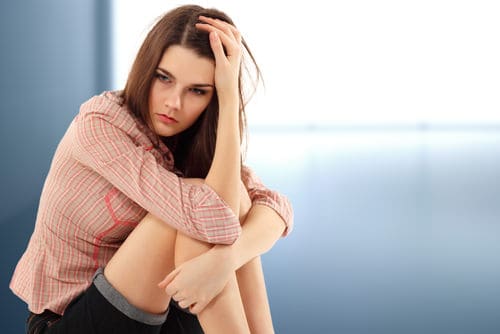 A daughter's relationship with her dad is a precious one. It can be a complicated one, too. Adolescent girls are going through a difficult time. It's a time when they're beginning to separate more from their parents. They turn to their peers for insight and advice instead of their parents.
Related: Tips for Dads – Spending Time with Your Preteens
For dads, this separation can be traumatic. It may seem like just yesterday you were playing together and now she's wearing makeup and rolling her eyes at everything you say. Rest assured you haven't lost your little girl. She's just going through some growing pains. There are simple steps you can take to bond with your adolescent daughter.
Just Listen – Dads have a need to give their daughters advice. Most of the time, unless your daughter specifically asks for input, she's probably just looking for you to listen to her. Yes, you want to fix things for your daughter. However, at this age she needs to know that you trust her to manage things herself. Listen, keep the advice to yourself, and strengthen your bond.
Educate Yourself – Being a man, you may not be in touch with what's going on in your daughter's mind, heart, and body. Learn a little bit about what she's going through and why. You'll be in a better position to understand her and to connect and communicate.
Show the Love – Let your daughter know that you love her by continuing to physically express your affection with hugs. You might pat her on the back or place a kiss on her forehead. Yes, she's growing up but she still wants to know that you love her.
Help Her Out – Be there for your daughter. When she does need help with something (she wants a ride to meet her friends at the mall, for example) go ahead and be the one that's there for her. It also gives you a little one on one time in the car ride to the mall.
Teach Her to Be Independent – As a dad you have specialty knowledge. Share that with your daughter. For example, teach her how to change a tire or to hit a fastball. Find activities that you are both interested in and can do together.
Be Respectful – Show her mother and other women respect. This simple expression can lay the groundwork for the relationships your daughter chooses later in life. When you respect her mother and other women, you teach your daughter that she deserves respect too. It bonds you to her for life.
Being a dad is both difficult and rewarding. Being a dad of adolescent daughters ups the ante. It can be a challenging time for both of you. Look for small ways to connect with your daughter and let her know you're still there for her.