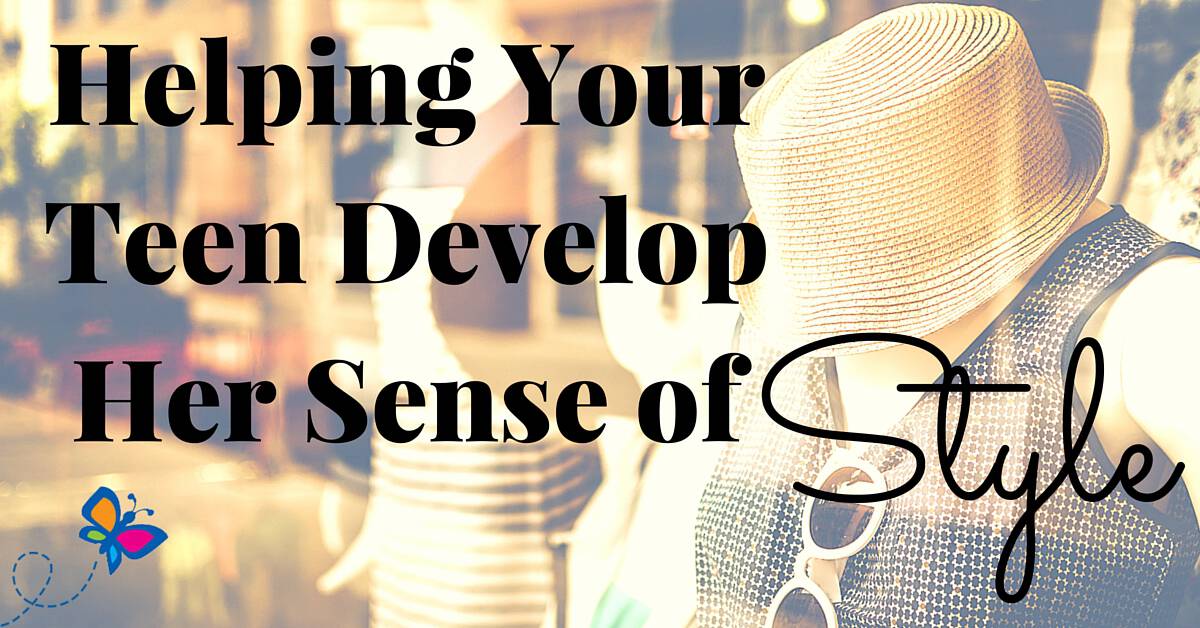 Before you know it, the little girl who you dressed in pretty outfits that you chose will be ready to make her own fashion decisions. The teen years are the time when she'll adopt the style that may accompany her through college and into her first job. Instead of closing your eyes and crossing your fingers when she selects her own clothes, use your experience and know-how to help her develop a timeless, classic look that will still allow her to embrace current fashions.
 Peruse Fashion Magazines
Before you assist your daughter with her sense of style, take a look at what teen girls are wearing. Check out several issues of popular teen fashion magazines to learn what's in style and what isn't. Tune in to a couple of episodes of popular teen shows and take note of what the kids are wearing. While you don't have to buy her the latest fads, you will be able to develop a jumping off point that allows you to assist her with her sense of style.
Take Her Shopping
Instead of taking your daughter shopping at mall stores that sell trendy fashions that fall apart during the first washing, escort her to upscale stores that sell quality clothing. Show her that when it comes to clothing, you often get what you pay for. Instill in her the desire to purchase pieces that don't fade out of style and that she'll be able to wear for years.
 Choose Figure-Flattering Basics
The most important aspect of fashion for teens and adults is the ability to choose fashions that flatter the figure. Have your teen daughter try on several different styles of skirts, dresses, pants and tops. Point out to her which ones flatter her figure the most and why. Then turn her loose to choose her own clothes that look best on her.
Accessorize
Once you've helped your daughter build a wardrobe of classic pieces, show her how it's possible to use accessories to embrace current fashion trends. Add jewelry, shoes and purses to each ensemble to reflect the styles of the day. While the clothes she picks can be worn from one fashion season to the next, the accessories can easily be swapped out to reflect the latest trend.
Although it can be trying to be the mother of a teen girl, ensuring that she's dressed appropriately, yet fashionably, will help smooth the waters between the two of you and assure her that you understand where she's coming from. Give useful advice and listen when she talks. That way you'll be able to influence her to choose a style that suits her well and still allows her to dress fashionably.