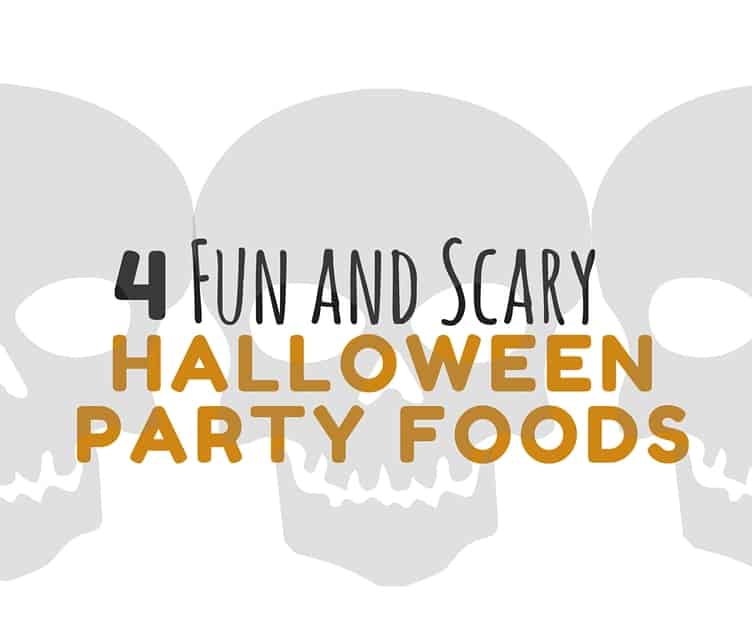 Coming up with fun and creepy food for a Halloween party can be a lot of fun! Whether it's a party for kids or adults, you can really get creative with this kind of scary food theme. Here are some suggestions for offering your guests the best in fun, tasty, and scary!
Kids' Parties
For a child's party, you may want to tone it down a little and go with more of a "gross" theme to the party food rather than a really scary effect. (It depends on the age and temperament of the kids, ultimately.) Here are some suggestions for Halloween party food for kids.
1. Wormy Ice
For this beverage treat, you'll need:
* Large plastic tub, such as a whipped topping container
* Gummy worms
* Your favorite punch recipe that requires ice (red, green, or clear in color would be good)
Place the worms in the plastic tub; fill the tub with water or green sports drink and freeze. Unmold the wormy ice block into the punch bowl before pouring the punch into it. As the ice melts, the worms will "emerge."
2. Spooky Mini Pizzas
Kids love pizza, so why not make it spooky? You'll need:
* English muffins, split
* Pizza sauce
* Mozzarella cheese, shredded
* Black and green olives
* Pepperoni
* Green pepper strips
After you put pizza sauce on your English muffin halves, you can get creative with the designs.
For a mummy look, put shreds of mozzarella cheese on the bottom two-thirds of the muffin, leave a space, and put a few shreds on top. Put two green olives in the space for eyes.
For a skull look, cover the muffin half with cheese. Use black olives for eyes. Cut a triangle of pepperoni for the nose. Dice one of the green pepper strips and line them up under the nose to look like teeth.
Adult Parties
Here are some scary and spooky ideas for an adult Halloween party.
1. Dead Man's Loaf
Take your favorite meat loaf recipe (or vegetarian loaf) and shape it like a body lying on its back. Leave a knife sticking out of the loaf's chest and apply ketchup, chili sauce, or other red condiment at the base of the knife and running down to look like blood. Guests can use the knife to slice off pieces of the loaf.
2. Barfing Pumpkin
This fun and icky party tray will taste good but look nasty! You will need:
* 3 or 4 mini pumpkins
* 2 to 4 kinds of dip or spread (pimento cheese, red pepper hummus, or ranch dip colored green with food coloring are some ideas)
* Chips and/or crackers
Carve the mini pumpkins into "barfing" faces, or paint the faces on. Place the nasty-faced pumpkins back-to-back in the middle of the tray so they face outward. Place the dips to look like they're coming out of the pumpkins' mouths (1 dip per pumpkin). Serve with chips and crackers.