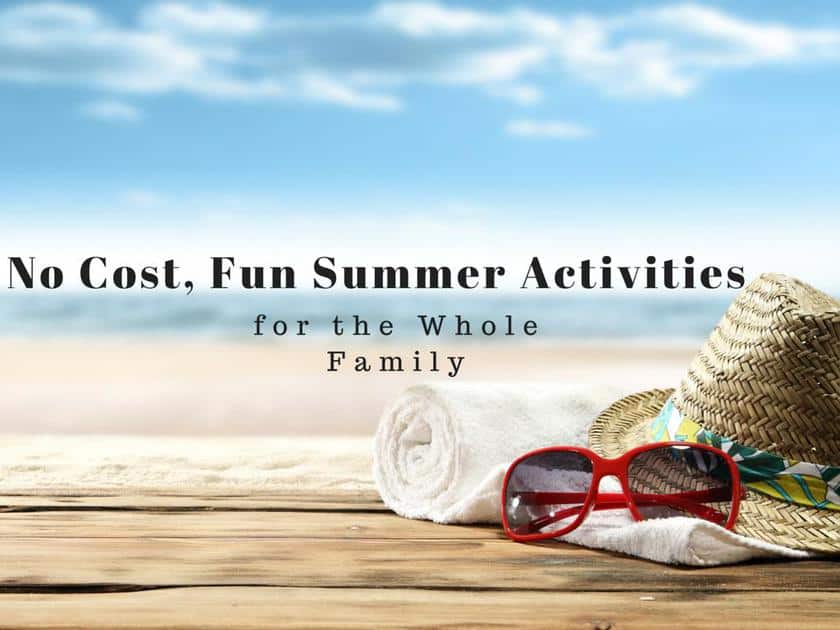 Although you may not be able to afford a summer vacation this year, there are many low-cost, fun summer activities for the whole family. Here are a few ideas.
Pick a tree in your back yard, lay down a blanket and have a picnic! Make some lemonade, and dive into this summer's must read list. Bond with your family by taking turns reading different chapters out loud. Invite friends and their kids to join you. Make it a weekly event.
If your kids love arts and crafts, incorporate projects into day trips for guaranteed fun all day.  Going to the beach? Make a pirate chest! Have them scout around for rocks, sea shells or any item they think would be cool to include. Have the kids make a treasure map and include some information on pirates. Add some coins, and make a pirate's flag with black fabric.  Then the kids can bury it in the back yard or keep it on hand and add to it each year.
Gardening is another low-cost fun summer activity. Have your kids plant their own flower garden. Talk about each flower, this can be an opportunity to make learning fun! Add some excitement by giving your kids a title, such as Director of Water Resource or Director of Roots and Shoots.  Love watermelon?  Why not plant some watermelon seeds; you never know what may crop up.
The liveliness of summer creates perfect opportunities to document family memories. Take pictures throughout the season and start a scrapbook. The scrapbook could contain photos with captions, art projects, and items you may already have from past experiences. Make it a family tradition; each member can contribute to the scrapbook.
Low-cost, fun summer activities for the whole family can be achieved with a little imagination and a lot of creativity.