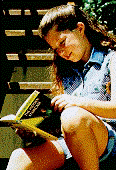 As kids look forward to the last day of school, most middle school public school teachers remind their students to read at least 25 books over the summer. While this is certainly a daunting challenge, there are ways reading can be included in fun summer ideas for kids.
While it is estimated that school kids put in more hours than working adults, they too need a bit of a break. The first week of vacation should be devoted to rest and relaxation. This can then be followed by weekly trips to the library wherein kids can choose their own reading material specifically in topics which interest them. All year long they are being told what to read. By giving them the opportunity to choose books they like, they won't feel so overwhelmed. Allowing them to decide what to read will give them the flexibility to seek different genres such as Harry Potter, and the ability to engage in this ongoing adventure.
Children are under a great deal of pressure during the school year. Summer should be a time of fun, but it can also be a time of learning as well. If your kids love to read, the trips to the library will be exciting for them. If they are hesitant, allow them to browse around. If they don't choose any books the first time around, try again a week later. They may come upon a book or books which grab their attention. You can be assured once they find a topic of interest, especially if it's a serialized book, they will want to return.
Fun summer ideas for kids can include reading as part of their summer enjoyment. It all depends upon how it is approached. While the 25-book requirement may or may not be reached, it is important for the kids not to feel pressured, but allowed to read at their own pace. If they manage to read 1 book every 2 weeks, that's a plus. Whether they take a book to the beach or read aloud at home, reading should be a fun and relaxing time for kids.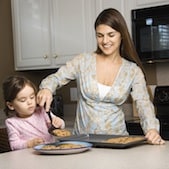 Granola, if done correctly, can be a healthy snack for any occasion. Granola is a crisp wholegrain cereal based on oats, but you can use other grains as well. It's slightly sweetened with honey, sugar or maple syrup, usually contains nuts and dried fruit and is baked to crisp. There's also an unbaked, unsweetened version that is usually softer and typically referred to as Muesli.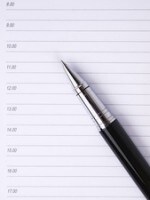 When you think of multitasking, do you envision being run ragged, or maybe just not getting anything done because you are doing a little of everything partway? This is a common view of multitasking, and for good reason. Just trying to do a bunch of things at once can definitely be counter-productive…unless you know how to do it.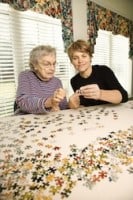 Giving back by helping others is one of those gifts where the giver receives something, too. It's very fulfilling to reach out and find a way to help other people. And in our modern culture that promotes isolation, reaching out is getting more rare…and more necessary.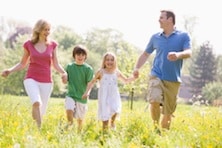 Do you like searching for hidden treasures? Do you like spending time outdoors? Do you have access to a global positioning system (GPS)? If you answered yes to these questions, you may want to give geocaching a try. If you aren't sure what geocaching is, keep reading to learn more.
Learning never ceases during the course of our lifetime. So too, kids need to be motivated to learn as much as they can, even during summer recess. Summer fun and learning can co-exist. Here are some examples of how this can be achieved.
Word games, such as Scrabble, come in small sizes, which are suitable for beach and road trips. Kids love it! It stimulates their vocabulary and engages them in friendly competition. It also enhances their math skills, as they have to add the points every round. Boggle is another portable word game that kids love. They can manipulate the letters, make words, and add up points. This is a great game to take on a camping trip or to the beach.
There are board games that allow the kids to work on words and sentences. There are computer games, which involve critical thinking. These games can be competitive, and reinforce group work, and cooperative learning, as well. Using these types of games keeps the stimulation of the kid's minds at work. It's critical to keep the thought processes flowing, so they are prepared for the following school year. In playing these games, they can also be taught to accept defeat gracefully.
Another board game, which involves critical thinking, is checkers. The entire family can challenge each other. This promotes social stimulation. Suduko is a game involving math and numbers. They have a kid's version, which can be utilized on a rainy day or when there is some down time.
The advantage of utilizing and playing these games is learning, even though the kids do not realize it. In this way, while they are having fun over the summer, they are actually preparing for the fall term. Learning not only stimulates their minds, but also reinforces the skills they are taught throughout the school year. In addition, there are some great sites for computer savvy kids you might want to look at. They are funbrain.com, math.com, and abcteach.com.
Summer fun and learning can co-exist by utilizing these games and word play. Without realizing it, your kids will be ready for the next phase in their school career, because time was taken to teach and have fun at the same time. If you need some new board games, Amzon.com has great prices on Great Family Board Games
.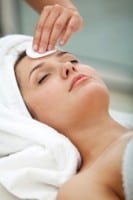 Do you have what is sometimes called a "one-track mind"? The expression implies that you can only think about one thing at a time, or that you always have only one thing on your mind. This can wear you out, and close you off to a lot of learning opportunities and limit your interpersonal relationships.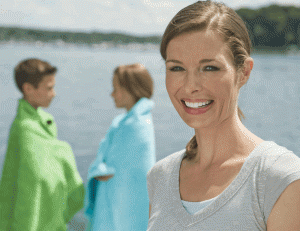 It's been a long, hard winter, hasn't it?
Well summer is here and now it's time for you to get out of the house and enjoy yourself.
Here are 7 tips to help moms enjoy summer.
Spend a day in the park with the kids. Have a picnic lunch! Bring your favorite CD music and the kids' toys and just enjoy the fresh air, the trees and grass bring the dog too.
Perhaps one morning you wake up, the sun is shining, the birds are chirping and you decide to spend a day in your back yard. Have your morning coffee; find your favorite nail polish and paint your toenails. Heck, go the whole nine yards and do your fingernails too.
Want to really have a great time? Put on your shorts and top, sneakers, and go for a walk or run. Don't wear any makeup. That's right, just put up your hair if it's long, and set out on a beautiful summer morning until you break into a sweat.
Call up one of your friends and make a date to spend a day at the mall. Buy a new outfit and a pair of sandals to go along with it. Have lunch and enjoy the day together.
Want to get away from it all? Call your parents and ask if they wouldn't mind babysitting their grandkids for a weekend. Then you and your hubby take off for parts unknown. Just pack light layers and get in the car and go. Imagine the freedom you will feel and the anticipation of not knowing where you'll wind up. It can be exhilarating.
How about you and the entire family going for a bike ride in your local park. Arise early on a Saturday morning and take the bikes out of the garage and head out. Bet you can smell the fresh morning air, right? Are you pumped up just thinking about it?
How about going to a musical or play, with dinner afterwards. Call friends you haven't seen in a while and make plans. Enjoy the night out with friends walking along the streets in the warm night air. Now that's the ticket to enjoyment.
Listen, you've had to endure a very hash winter. You deserve a little time for you, time with friends, and family. Make this summer an enjoyable one.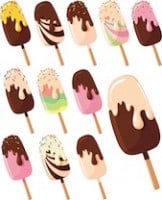 Dads are often busy fellows who get short changed when it comes to spending time with kids. But just because you're short on time doesn't mean you can't spend quality time with your kids and have fun too.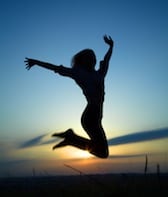 "Spring in your step" can be defined as having a confident, energetic demeanor. People with "spring" tend to be cheerful, too.