Academics and Achievement
These books contain everything a parent needs to help children and teens cope with the demands of school while developing self-confidence and a genuine interest is learning and achieving.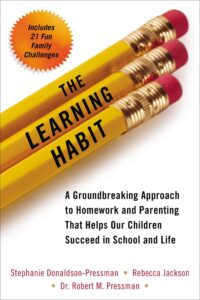 A groundbreaking approach to building learning habits for life, based on a major new study revealing what works – and what doesn't

Life is different for kids today. Between standardized testing, the Common Core Curriculum, copious homework assignments, and seemingly endless amounts of "screen time," it's hard for kids – and parents – to know what's most essential. How can parents help their kids succeed – not just do well "on the test" -- but develop the learning habits they'll need to thrive throughout their lives?

This important and parent-friendly book presents new solutions based on the largest study of family routines ever conducted. The Learning Habit offers a blueprint for navigating the maze of homework, media use, and the everyday stress that families with school-age children face; turning those "stress times" into opportunities to develop the eight critical skills kids will need to succeed in college and in the highly competitive job market of tomorrow – skills including concentration and focus, time management, decision-making, goal-setting, and self-reliance. Along with hands-on advice and compelling real-life case studies, the book includes 21 fun family challenges for parents and kids, bringing together the latest research with simple everyday solutions to help kids thrive, academically and beyond.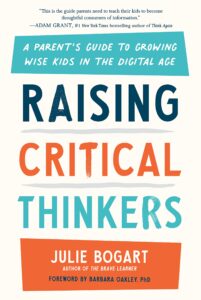 A guide for parents to help children of all ages process the onslaught of unfiltered information in the digital age.

Education is not solely about acquiring information and skills across subject areas, but also about understanding how and why we believe what we do. At a time when online media has created a virtual firehose of information and opinions, parents and teachers worry how students will interpret what they read and see. Amid the noise, it has become increasingly important to examine different perspectives with both curiosity and discernment. But how do parents teach these skills to their children?

Drawing on more than twenty years' experience homeschooling and developing curricula, Julie Bogart offers practical tools to help children at every stage of development to grow in their ability to explore the world around them, examine how their loyalties and biases affect their beliefs, and generate fresh insight rather than simply recycling what they've been taught. Full of accessible stories and activities for children of all ages, Raising Critical Thinkers helps parents to nurture passionate learners with thoughtful minds and empathetic hearts.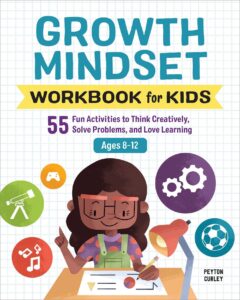 Hands on activities & exciting exercise teach kids how developing a growth mindset can help them achieve their goals.

A positive headspace can help kids develop their abilities to tackle just about anything. Growth Mindset Workbook for Kids is a fun and engaging activity book for ages 8 to 12 that can help children train their brains and develop creative problem-solving skills through practice and perseverance. This book will assist them in learning how to foster a "can-do" attitude and celebrate their mistakes as a path to ultimate success.

Packed with awesome activities and easy exercises, this complete workbook for kids is a great way to master just about anything with a little effort and encouragement. The real and rewarding work of dreaming big, making missteps, and expanding their minds (like a muscle) starts now. Help kids find out what amazing things they can do―a growth mindset for kids is mission possible!
This workbook features:

KID-FRIENDLY FOCUS: Understand the basics and benefits of developing a growth mindset.

55 CREATIVE EXERCISES: Discover activities and open-ended questions that can help kids reflect and gain a growth mindset.

SUCCESS STORIES: Explore real-life tales about kids using a growth mindset to achieve their goals.

Cultivating a can-do attitude and achieving success starts with a growth mindset for kids.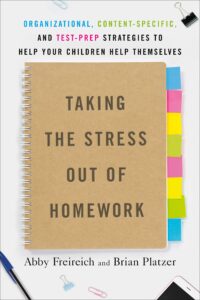 "As a mother of three, this book's practical road map for helping our kids learn independently is invaluable. This should be a must-read for all parents." --Jenna Bush Hager

Drawing on extensive experience as classroom teachers and the directors of their highly regarded tutoring business, Abby and Brian address a range of common frustrations caused by homework. They answer the most pressing questions on every parent's mind: How much should I get involved, what does constructive help look like, and how can I help my child work independently?

Taking the Stress out of Homework breaks down for parents exactly when and how to offer homework support. Whether your child's stress point is executive functioning--the ability to plan or organize--or a subject-specific struggle in math, reading, writing, or standardized test-preparation, Abby and Brian use real-life stories to provide individualized, actionable advice.

At the center of Abby and Brian's philosophy is encouraging students to break free of the "let's get to the answer already so that we can be done with the assignment" mindset; they focus instead on a process-oriented approach that fosters engagement and self-sufficiency both in and out of school.

Filled with expert tips about how to build executive functioning and content skills, Abby and Brian share stress-reducing best practices so homework not only supports what kids are learning, but also helps build confidence and skills that last a lifetime.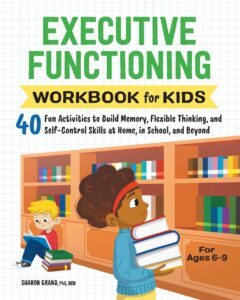 Help kids grow their executive functioning skills with activities for ages 6 to 9
Executive functioning is the name for the skills we use to pay attention, complete tasks, and remember important things. But that's a lot for a brain to do every day—especially for kids. The Executive Functioning Workbook for Kids helps them train their brain to improve their memory, flexible thinking, and self-control. Kids will explore 40 hands-on activities to help them conquer executive functioning skills at home, at school, and out in the world.

Just for kids—This book is made especially for kids to work on independently so they can see their skills develop and feel accomplished.

Insightful activities—Kids will discover exercises that inspire them to work hard and appreciate the strengths and talents they already have.

Tools for parents—Grown-ups can get involved, too, with a section of tips and activities that explain how kids learn and how adults can help them succeed. Empower kids to tackle any challenge with the skills they'll learn in the Executive Functioning Workbook for Kids.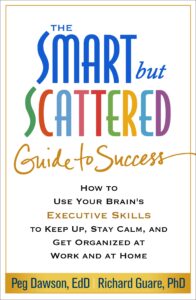 Are you smart, scattered, and struggling? You're not alone. Cutting-edge research shows that today's 24/7 wired world and the growing demands of work and family life may simply max out the part of the brain that manages complex tasks. That's especially true for those lacking strong executive skills--the core brain-based abilities needed to maintain focus, meet deadlines, and stay cool under pressure. In this essential guide, leading experts Peg Dawson and Richard Guare help you map your own executive skills profile and take effective steps to boost your organizational skills, time management, emotional control, and nine other essential capacities. The book is packed with science-based strategies and concrete examples, plus downloadable practical tools for creating your own personalized action plan. Whether on the job or at home, you can get more done with less stress.

See also the authors' Smart but Scattered parenting guides, plus an academic planner for students and related titles for professionals.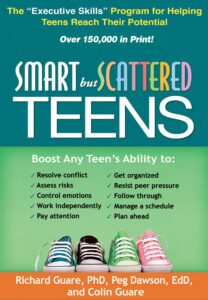 "I told you, I'll do it later."
"I forgot to turn in the stupid application."
"Could you drive me to school? I missed the bus again."
"I can't walk the dog--I have too much homework!"

If you're the parent of a "smart but scattered" teen, trying to help him or her grow into a self-sufficient, responsible adult may feel like a never-ending battle. Now you have an alternative to micromanaging, cajoling, or ineffective punishments. This positive guide provides a science-based program for promoting teens' independence by building their executive skills--the fundamental brain-based abilities needed to get organized, stay focused, and control impulses and emotions. Executive skills experts Drs. Richard Guare and Peg Dawson are joined by Colin Guare, a young adult who has successfully faced these issues himself. Learn step-by-step strategies to help your teen live up to his or her potential now and in the future--while making your relationship stronger. Helpful worksheets and forms can be downloaded and printed in a convenient 8 1/2" x 11" size.

See also the authors' Smart but Scattered (with a focus on 4- to 13-year-olds) and their self-help guide for adults. Plus, Work-Smart Academic Planner: Write It Down, Get It Done, designed for middle and high school students to use in conjunction with coaching, and related titles for professionals.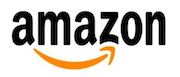 As an Amazon Associate we earn from qualifying purchases.