Social Skills for Kids and Teens
Navigating social situations is not easy for most individuals.  These books provide "How To" advice for parents to coach children and adolescents on engaging effectively and appropriately with peers and adults.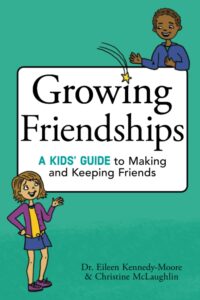 Friendships aren't always easy for kids. Almost every child struggles socially at some time, in some way. Having an argument with a friend, getting teased, or even trying to find a buddy in a new classroom…although these are typical problems, they can be tough. Children want to fit in, but sometimes getting along with friends is complicated. Psychologist and children's friendship expert Eileen Kennedy-Moore and parenting and health writer Christine McLaughlin give kids the answers they need to make and keep friends using five essential skills:

-Reaching Out to Make Friends
-Stepping Back to Keep Friends
-Blending In to Join Friends
-Speaking Up to Share With Friends
-Letting Go to Accept Friends

With research-based, practical solutions and plenty of true-to-life-examples of social skills in practice—presented in lighthearted humorous cartoons—Growing Friendships is a toolkit for both boys and girls as they make sense of the social environment around them. They will learn how to be open to friendship, choose kind friends, and most important, be a good friend.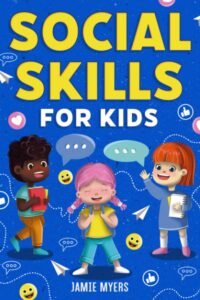 Developing good social skills at an earlier age is one of the most effective ways to meet new people, make friends, and avoid common yet frustrating feelings of social anxiety. While you may find yourself dealing with social situations more often than not, whether participating in a sport, going to school, or even attending family events, everything can quickly become too overwhelming.

With Social Skills for Kids, expect to learn how to navigate different social situations and overcome those strong feelings of overwhelm and frustration. Discover what it takes to be a better listener and communicate more efficiently to facilitate better relationships with those around you, including your friends, family, and peers.

But why are social skills such a big deal for kids in the first place?

Most people have to socialize for school, volunteer work, or their jobs. Learning how to master the art of socializing at an early age will increase your comfort and eliminate awkwardness when engaging in discussions with different people, including those you've recently met.

Social Skills for Kids will teach you valuable information you can use now and in the future throughout your teenage years and adulthood by covering some of the most critical topics, such as:

Becoming an active, more attentive listener
Learning how to cooperate with others, even if you don't necessarily see eye to eye
Respecting those around you, such as your peers, teachers, and family members
Developing self-control to handle situations more efficiently without getting out of character
Having empathy for others and recognizing what they're going through
Handle problems like a pro by creating simple solutions that work while preventing conflict
And much more!

In addition to reading Social Skills for Kids, you can take things a step further by completing the activities included in every chapter. These activities will help you perfect your social skills in no time!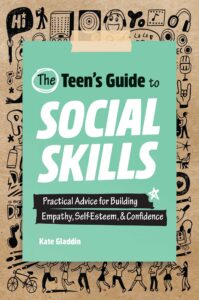 Understanding and overcoming social awkwardness and anxiety for teens.
In social situations, it can be really confusing to figure out what to say or do—and when you're a teenager, it often feels impossible to get past the awkwardness. No matter why you struggle, you can build up your confidence with this guide to social skills for teens! With the help of real scenarios and easy-to-remember strategies, you'll learn to identify the causes of your social discomfort and improve how you deal with tricky situations. As you practice, you'll get better at handling emotions, reducing conflict, calming anxiety, and feeling comfortable.

This practical choice in socialization books for teens has:

Simple strategies—Find step-by-step tips, tools, and techniques to help you change a negative mindset, be assertive, ask questions, and much more.

Skill building—Bolster skills around confidence, emotional awareness, nonverbal cues, active listening, and empathy—and start using them right away.

Everyday situations—Use your new knowledge in person and online in all the key areas of your life, from friendships, family, and relationships to school and social media.

Discover an essential handbook that teaches real social skills for teens to use every day.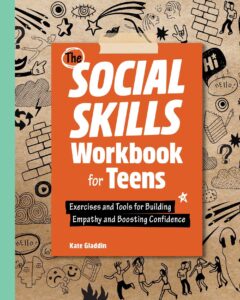 Help teens boost their confidence in social situations
It's normal for teens to struggle with social skills and self-confidence. But with the right tools and a little practice, they can make social situations a lot easier to deal with. Whether your teen is just a little shy or suffers from social anxiety, The Social Skills Workbook for Teens is packed with strategies and exercises to help them thrive. They'll discover simple ways to cope with teen anxiety, build confidence, form lasting friendships, and cultivate kindness in everyday interactions with others.

Inside this workbook designed to strengthen social skills for teens, they'll find:

An intro to social skills—Teens will learn what social skills are, why they're important, and the connection between self-esteem and social anxiety.

A variety of exercises—This workbook helps teens develop lifelong skills through journal prompts, quizzes, mindfulness exercises, and more.

Real-life situations—Teens will find out how to apply the techniques they've learned to real scenarios and feelings, whether it's a fight with a friend, anxiety about public speaking, or a difficult interaction with a teacher.

Give young people effective tools for managing their stress and enjoying social situations with this social anxiety workbook for teens.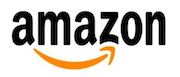 As an Amazon Associate we earn from qualifying purchases.