Family Health and Fitness
Information on child and adolescent health and suggestions on a family approach to health and wellness.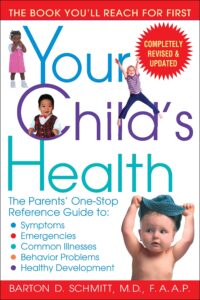 Emergencies: --when to call your child's physician immediately -what to do in case of burns, bites, stings, poisoning, choking, and injuries Common Illnesses: -when it's safe to treat your child at home -step-by-step instructions on dealing with fever, infections, allergies, rashes, earaches, croup, and other common ailments Behavior Problems: -proven strategies for colic, sleep disturbances, toilet training problems, thumbsucking, and the video game craze -no-nonsense discipline techniques for biting, temper tantrums, sibling fighting, and school refusal Health Promotion: From Birth Through Adolescence: -essential advice on newborn baby care, nutrition, cholesterol testing, immunizations, and sex education -ways of preventing spoiled children, picky eaters, overeating, tooth decay, accidents, and homework problems.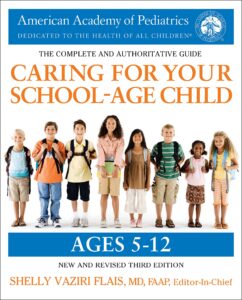 From the American Academy of Pediatrics, the most up-to-date advice for mothers, fathers, and caregivers of school-age children

You've outgrown the baby books—but your school-age child needs your guidance and support more than ever.

During the ages of 5 to 12, children continue to grow and develop skills and habits that will impact their future health and well-being. The American Academy of Pediatrics, the trusted organization that represents the nation's top pediatricians, presents this revised and updated age-specific guide to help your children thrive during these formative years.

A child's school years, while exciting, bring new transitions. A comprehensive resource, Caring for Your School-Age Child includes advice on:

• Your child's emotional, physical, behavioral, and social development
• The best ways to encourage good nutrition and physical fitness
• Gender-specific issues facing boys and girls as they approach adolescence, including the stages of puberty
• Your child's media use, including screen time, electronic devices, and internet use and safety
• Effective discipline, behavior problems, temper tantrums, and optimal nurturing
• Promoting independence and fostering resilience through balanced expectations
• Safety and injury prevention, plus handling emergency situations
• School issues including promoting good homework skills and social dynamics, and dealing with school problems and learning disabilities
• Talking to your child about self-esteem, puberty, being shy, and dealing with prejudice
• Family matters, including divorce, stepfamilies, adoption, sibling rivalry, working-parent households, and childcare
• Understanding your child's inborn temperament—and how it affects the child-parent relationship
• And much more, including a complete health encyclopedia covering injuries, illnesses, and chronic medical conditions such as asthma and diabetes

Caring for Your School-Age Child is an essential childcare resource—recommended by pediatricians and trusted by parents.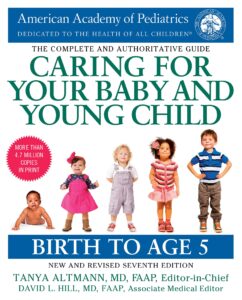 Now in its seventh edition! From the American Academy of Pediatrics, the most up-to-date, expert advice for mothers, fathers, and care providers—all in one guide.

All parents want to provide the very best care for their children. This essential resource from the most respected organization in child health is the one guide pediatricians routinely recommend. Parents can safely trust the guidance, which covers everything from preparing for childbirth to toilet training and from breastfeeding to nurturing your child's self-esteem. Whether it's resolving common childhood health problems or detailed instructions for coping with emergency medical situations, this new and revised edition of Caring for Your Baby and Young Child has everything you need, with information on . . .

• Basic care from infancy through age five
• Milestones for physical, emotional, social, and cognitive growth, as well as visual, hearing, language, and movement mileposts
• Information on healthy development and disabilities, including what to watch for and when to seek help
• Injuries, illnesses, congenital diseases, and other disabilities addressed in a complete health encyclopedia
• Updated content dedicated to environmental hazards and allergies
• Guidelines for prenatal and newborn care, with spotlights on maternal nutrition, exercise, and screening tests during pregnancy
• An in-depth discussion of breastfeeding, including its benefits, techniques, and challenges
• Revised nutrition recommendations, including the importance of early introduction of allergenic foods and obesity prevention tips
• Updated safety standards: the very latest AAP recommendations, from CPR instruction, safe sleep, and immunizations to childproofing tips, car safety seats, and toy safety
• Tips for choosing childcare programs
• Cutting edge research on early brain development and how babies and young children think
• Updated media chapter, including the effects of media and technology exposure on children and how to make the most of screen time in the home

Caring for Your Baby and Young Child is an essential childcare resource—recommended by pediatricians and trusted by parents.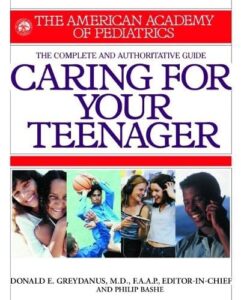 Expert, authoritative guidance you can trust on helping your teenager cope with the changes and challenges of adolescence, from The American Academy of Pediatrics.

The critical, life-shaping years between twelve and twenty-one have been called the "turbulent teens." But adolescence doesn't have to be a time of anxiety and upheaval--for either teenagers or their parents. In this comprehensive, down-to-earth guide, the nation's leading authority on the care of children helps parents and caregivers guide teenagers through the successful transition into young adulthood. Combining practical parenting advice with the latest medical, psychological, and scientific research, and covering every aspect of a teenager's growth and development, the American Academy of Pediatrics' Caring for Your Teenager offers indispensable information on:

• The stages of adolescence--what defines normal physical, emotional, social, and intellectual development
• Setting rules and limits--helping teenagers grow into responsible adults
• The twelve building blocks of self-esteem--from feelings of security and belonging to decision making, pride, and trust
• Instilling values and strengthening family ties
• The problem of peer pressure: giving your child the confidence to handle it
• Hormones--easing teenagers' anxieties about their changing bodies
• Safeguarding your teenager from sexually transmitted diseases
• Adapting to different family types--from single-parent to adoptive to blended
• Helping your teenager cope with serious illness or death in the family, sibling rivalry, separation, or divorce

Plus • Helping your teenager find the right college--or make an alternative choice
• Teens, the Internet, and the law
• A comprehensive medical guide to common ailments . . . and much more


Caring for Your Teenager is the one guide that no one entrusted with the care of a teenage child should be without--a book that provides parents with all the information they need to ensure that their child is on the right track to becoming a happy, healthy adult.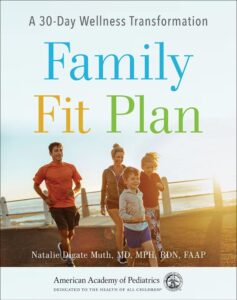 This dynamic plan will help the whole family kick-start their health and wellness and set the stage for long-term, lasting improvements in nutrition, fitness, sleep, stress, and screen use habits. Dr. Natalie Digate Muth walks families through this thirty-day transformation that establishes a baseline and goals, creates routines and healthy habits, and provides strategies for overcoming frustration and recognizing obstacles. At the end of thirty days, parents and children will have laid the ground work to continue a lifetime of healthy habits. The plan also includes family-friendly recipes, health and fitness experiments for the kids, and additional wellness tools.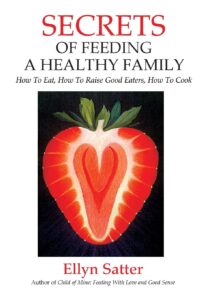 This readable, entertaining, and light-hearted book by Ellyn Satter, based on solid scientific evidence, will transform your life. In writing about eating, feeding, and cooking, Satter also writes about emotional health and positive family relationships. Satter encourages you to celebrate eating. Eating is okay. Eating enough is okay. Enjoying eating is okay. Eating what you like―and discovering the joy of cooking―is okay. Raising your child to do the same thing is more than okay, it is brilliant! How can this be? Won't taking off the brakes on eating and weight make you eat way too much and gain a lot of weight? Based on her research and experience with Eating Competence and the Satter Division of Responsibility in Feeding, Satter says no. On the contrary, discovering the joy of eating―becoming eating competent―lets you connect with your inner self that knows how to eat.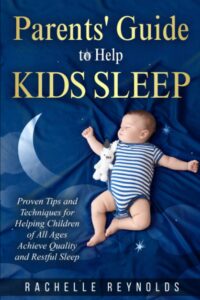 Do you finally want to say goodbye to bedtime struggles and discover something that works for you and your family?

If so, then this book is for you.

Say goodbye to bedtime battles and hello to peaceful slumber with the "Parents' Guide to Help Kids Sleep"! This practical and engaging guide is your go-to resource for turning your home into a haven of restful nights for the whole family.

This book covers everything from understanding the sleep needs of different ages to making your child's room the sleepiest place on earth. Discover how to establish a calming bedtime routine that will make your child eager to snuggle up and drift off without fuss.

In "Parents' Guide to Help Kids Sleep," you'll discover:

The crucial role of age-appropriate sleep needs and how to tailor bedtime routines accordingly
How to transform your child's room into the ultimate sleep sanctuary
The secrets to establishing a bedtime routine that gets your child to sleep without losing your mind
Creative ways to overcome sleep-disrupting monsters and fears
The benefits of using technology to improve sleep for your kids and the whole family
How to ensure you're getting the rest you need as a parent, so you can better support your child's sleep needs
Beneficial therapies for sleep that work for the entire family
Strategies to manage sleep issues related to special needs
Troubleshooting tips for when sleep problems arise and how to handle them effectively ...and so much more!

Imagine how you'll feel once your child sleeps through the night and how your life could improve.

Whether you're a new parent or a seasoned veteran, this comprehensive book is a must-have addition to your parenting library. Say goodnight to sleep struggles and hello to a well-rested family with the "Parents' Guide to Help Kids Sleep" – the ultimate resource for helping your little ones (and yourself!) get the sleep they deserve. Order your copy today and start experiencing the benefits of a well-rested family tomorrow!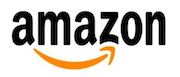 As an Amazon Associate we earn from qualifying purchases.