Mindfulness for Parents and Kids
Mindfulness helps reduce stress which builds personal strength and significantly improves interpersonal relationships.  These books and tools will help kids and parents develop mindfulness skills.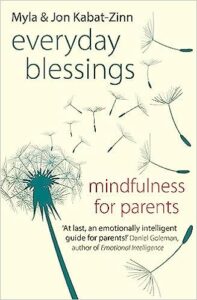 Everyday Blessings is a practical and inspiring book which offers a clear outline for people who want to understand and embrace mindful parenting. It is one of the few books on parenting that embraces the emotional, intuitive and deeply personal experience of being a parent and shows you how to apply the practice of mindfulness meditation to parenting children of all ages.

In the rush, rush, rush of too-much-to-do-and-no-time-to-do-it , the important, nurturing aspects of parenthood can easily disappear. Even the smallest degree of mindfulness can have profound effects on children, no matter how old they are, and on the quality of parent-child relationships. Jon Kabat-Zinn, a mindfulness pioneer, and his wife Myla share their experiences of using mindfulness within their own family. By encouraging moment-to-moment awareness and acceptance, this thoughtful and practical book will help you to slow down, grow in compassion, enrich your life as a parent and nourish the internal life of your children.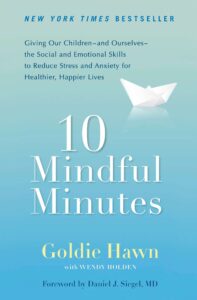 Teaching Our Children to Help Themselves Be Happy

Practical, timely, relevant, and inspiring, 10 Mindful Minutes is Goldie Hawn's gift to parents who want to help their children learn better and live happier lives.

Inspired by the revolutionary MindUP program (developed under the auspices of the Hawn Foundation), the book offers easy-to-grasp insights from current behavioral, psychological, and neurological studies to show how our thoughts, emotions, and actions—including our ability to focus, manage stress, and learn—are all exquisitely interconnected.

Hawn presents simple and practial ways to develop mindfulness in children and parents alike, and shares her own heartfelt experiences with the challenges and joys of parenting.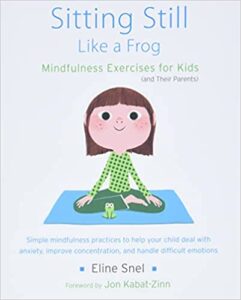 Mindfulness—the quality of attention that combines full awareness with acceptance of each moment, just as it is—is gaining broad acceptance among mental health professionals as an adjunct to treatment. This little book is a very appealing introduction to mindfulness meditation for children and their parents. In a simple and accessible way, it describes what mindfulness is and how mindfulness-based practices can help children calm down, become more focused, fall asleep more easily, alleviate worry, manage anger, and generally become more patient and aware. The book contains eleven practices that focus on just these scenarios, along with short examples and anecdotes throughout.

Included with purchase is an audio CD with guided meditations, voiced by Myla Kabat-Zinn, who along with her husband, Jon Kabat-Zinn, popularized mindfulness-based stress reduction (MBSR) as a therapeutic approach.

Continue your mindfulness practice with Eline Snel through her other mindfulness meditation titles, including Sitting Still Like a Frog Activity Book, which offers 75 fun mindfulness games and activities for children, and The Little Frog Awakes, which offers tools and advice for mindfully responding to younger children ages 18 months to 4 years.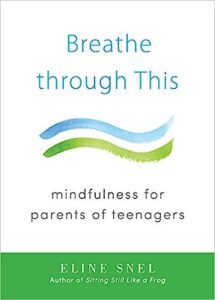 Breathe through This: Mindfulness for Parents of Teenagers
Parenting a teenager can be extremely challenging as we struggle to stay balanced and supportive of our child's ups and downs, granting them increased freedom while still maintaining necessary limits. Mindfulness meditation—which emphasizes the quality of attention that combines full awareness with acceptance of each moment, just as it is—is a practice that is uniquely well-suited to helping us strengthen our parenting skills during this this time. This practice—which has gained broad acceptance among family therapists and other mental health professionals, and in schools, for stress and anxiety reduction and behavior modification—helps us to stay calm in tense moments and be less reactive with our children. It allows us to respond to them in ways that are most helpful, and that promote dialogue rather than clashing.

This little book, written by Eline Snel, a popular therapist and mindfulness teacher, is a very appealing introduction to mindfulness meditation for parents of teenagers. In a warm, simple, and accessible way, Snel describes what mindfulness is and how mindfulness-based practices can help you calm down during tense and heated moments and become a more focused and open-hearted parent. Snel includes numerous guided meditations on the accompanying audio.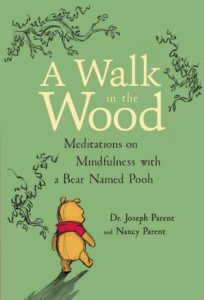 A Walk in the Wood: Meditations on Mindfulness with a Bear Named Pooh offers life lessons grounded in the simple act of slowing down, observing what is around us, and being present in our lives moment by moment.The benefits of mindfulness are well recognized: greater peace of mind, less stress, and the opportunity to work through and transform thoughts, memories, and worries. It also fosters equanimity, helping us accept the changes and challenges life brings.In our frantic world, who better to guide readers through this transformative practice than a long-beloved bear who has perfected the art of simply being? "Just two things to do to truly be Pooh--just be present and kind," he says.And, not coincidentally, he lives in the woods. There is a growing acknowledgment of the benefits of deeply experiencing nature. The calming quality of sounds like running water and rustling leaves, the soothing properties of smells like lavender and chamomile, and the emotional comfort of beautiful natural vistas are well known.A Walk in the Wood is both inspiring and instructive. Simple stories with clearly stated goals and easy-to-follow exercises provide all the tools you'll need to take the first step, or continue on your journey, toward a quieter and calmer way of living.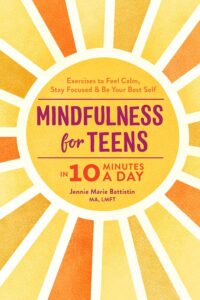 Learn how to use mindfulness, or the ability to be fully aware in the present moment, to reduce everyday stress. Mindfulness for Teens in 10 Minutes a Day shows you how to take control of your feelings and focus your attention with short, simple mindfulness activities.

Discover a wide variety of mindfulness techniques that will fit easily into your routine and help you thrive in every area of life. These engaging exercises show you how to find peace in the face of stress, improve relationships with friends and family, boost your self-esteem, and increase your focus to help you succeed at school and work.

This book about mindfulness for teens includes:

Short practice, big benefits―Take just a few minutes each day to find calm, focus, reconnect with your emotions, and respond to challenging situations.

Exercises for going deeper―Find suggestions for connecting more deeply with each activity, including journal prompts and meditations for further reflection.

Breathing techniques―Learn three key breathwork techniques to help you relax, reduce anxiety, and energize your body.

Improve focus, reduce stress, and be fully present with help from Mindfulness for Teens in 10 Minutes a Day.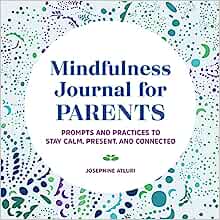 Life with kids gets chaotic sometimes. You can't avoid it, but with mindfulness, you can practice simple ways to stay calm and work through moments of stress. This mindful parenting journal encourages parents to build mindfulness into their habits and routines with their kids. Through writing prompts and exercises, you'll practice creating empathy, honest communication, and understanding for both you and your child.

Discover the power of mindful parenting:

Insightful topics—Focused on everything from gratitude to staying cool in a crisis, these mindful parenting journal prompts help you appreciate the little moments and manage the tough times.

Thoughtful writing—See how reflecting on your thoughts and reactions helps you engage with your kids from a place of compassion, and defines your values and priorities.

Support and challenge—The mindful parenting exercises in this journal are designed to encourage and support you as a parent but also challenge your thoughts and behaviors to see if they serve your goals for your family.

Stay connected to your kids with journal prompts that help you remain mindful, present, and curious.



Between school stress, extracurriculars, friend drama, and more, being a teenager is tough. Mindfulness—pausing to experience the present moment only—is a great way to stay focused and practice dealing with one feeling at a time. This mindfulness journal is especially for teens, offering a toolbox of simple breathing exercises, easy meditations, and dozens of writing prompts that help you bring mindfulness into your daily routine. By spending just a few minutes with it every day, you can make your life feel calmer, more focused, and easier.

The Mindfulness Journal for Teens includes:

Teen survival skills―Anyone can benefit from mindfulness, but these examples and prompts focus on issues teens are going through, like self-esteem, family relationships, and worries about the future.

Quick and easy―Find exercises that you can do anytime in just a few minutes, like power posing, mindful eating, and mindful walking.

Inspirational quotes—Read powerful words from a variety of figures that encourage you to find your strength and face your fears.

Find out how to stay clear-headed and in the moment with a guided journal that explores mindfulness for teens.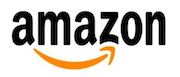 As an Amazon Associate we earn from qualifying purchases.